Home  > 
SignNow Alternative
CocoSign: Best Alternative to SignNow
If you're looking for a trustworthy and easy to use electronic signature service, but don't like what SignNow is offering, there are still a lot of other options available. Among its rivals, CocoSign is at the head and has a big lead over SignNow. It has more features, less reliability issues and provides quicker and better customer support than SignNow.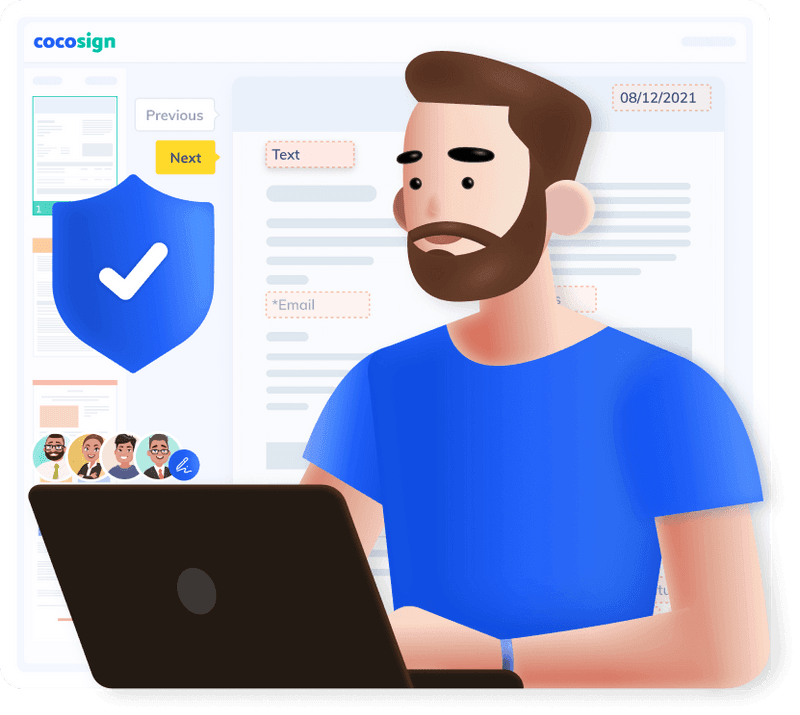 Features
CocoSign Has More Features Than SignNow
SignNow is a good tool for people who need to sign documents electronically. But CocoSign is a newer, up-and-coming eSignature solution that offers more features. Also, you can spend less on CocoSign to use its full features than on SignNow, so CocoSign is a more cost-effective option. You can see more details in the table below.
Free Plan
CocoSign Offers a Free Plan
CocoSign's free plan allows you to taste some of its features free of charge for as long as you like. You can sign unlimited files, and try our powerful features like templates, easy-to-manage signing workflow, trackable signing progress and more. This will help you have a good understanding of how powerful CocoSign is, and how convenient it would be to use this tool.
On the other hand, SignNow doesn't offer this opportunity – they don't have any free plan for you to try. They offer a 7-day free trial to give you a taste of its Enterprise plan worth $50 per user per month, but it would be useless if you're looking for a service that provides basic e-signing functionalities for free, which you'll find on CocoSign.
Reliability
SignNow Has More Reliability Issues
Perhaps you are impressed by how many features SignNow offers. But what you may not know is that some of these functionalities often fail to work properly. Issues usually occur such as signing in not working frequently, freezing, delay in receiving documents for signers, bulk invites not working properly, and more. In contrast, the users of CocoSign have had less similar issues. That's because the development of CocoSign involves rigorous inspection and testing – we want to make sure that CocoSign is reliable and their experience with us is free of hassle.
What issues are SignNow users complaining about
What do CocoSign users say in this regard?
Customer Support
CocoSign Provides Quicker and Better Customer Support
Unlike SignNow, CocoSign offers 24/7 around the clock customer support. Everyone who submits a support request can expect to get a fast response from us, usually within 1 minute. And what they get is a professional and useful answer that can help them resolve the problem that was bothering them or figure out something they didn't know how to do.
To the contrary, SignNow has been frequently criticized for its unsatisfactory customer service. They keep expressing annoyance about slow response times and lack of ability to fix the issues they are experiencing.
What do the customers of SignNow think of their support
What do our customers think of CocoSign customer support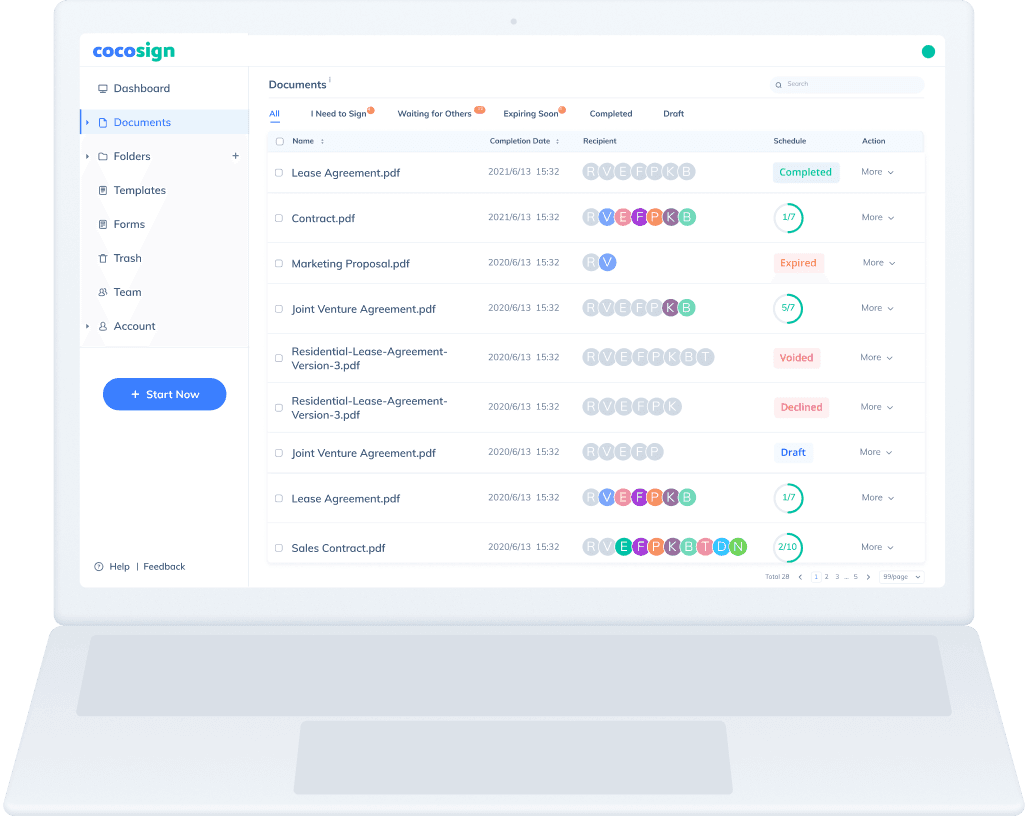 Get Started with CocoSign Today!
CocoSign has more features, less issues, a free plan and highly responsive customer support, a great alternative if you want to avoid the limitations that SignNow has.
Easier, Quicker, Safer eSignature Solution for SMBs and Professionals
No credit card required
14 days free