eSignature Solutions for G Suite
The CocoSign eSignature service is designed to serve Google Apps users. Due to its seamless integration with Google Drive and Gmail, companies of different sizes choose CocoSign as their intimate assistant in handling paperwork.
What We Can Do?
Simplify Your Workflow
CocoSign will help manage and track your document workflow. All users will get the completed document right away after each party has finished the signing process as required
Multiple Signature Options
With CocoSign, each signing party can use multiple ways to sign a document. Type in the name and choose a suggested signature, draw a signature using the mouse or trackpad, or simply upload a scanned signature to CocoSign platform.
Guarantee Compliance And Safety
CocoSign utilizes SSL encryption, the foremost encryption protocol adopted by all major service providers. It is resilient against any cyber attacks to make sure all the user's personal data and e-signature are protected digitally.
CocoSign for Drive
Looking to customize, sign and send your Google Drive documents? With CocoSign, you can easily sign any documents in Google Drive anywhere and anytime. All signed documents will be automatically saved in your Google Drive for future use.
Install Now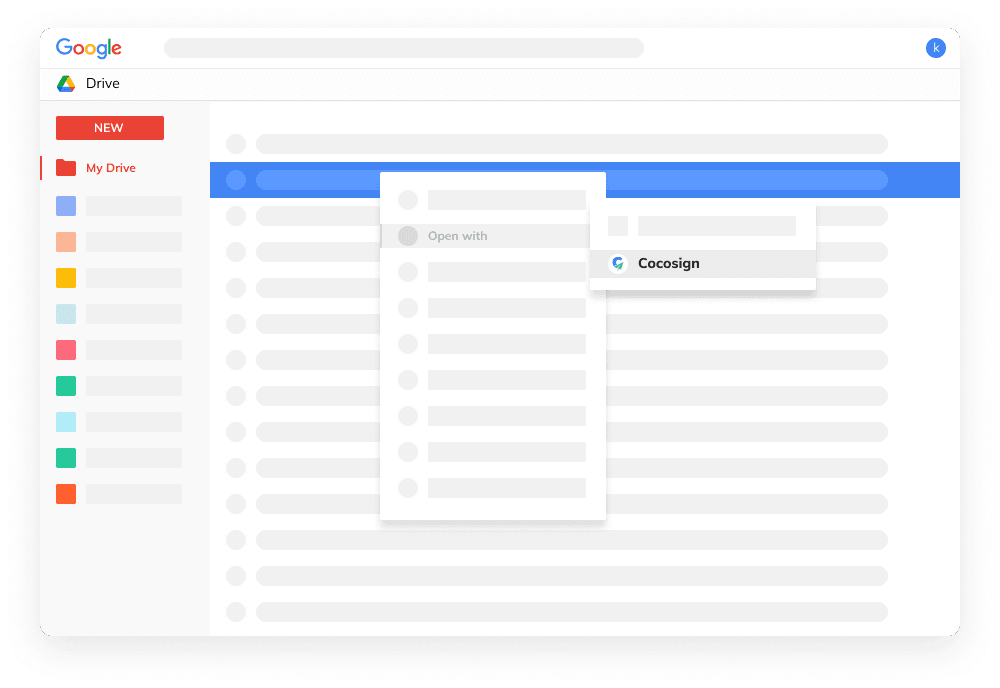 CocoSign for Docs
You can edit, sign, and send a document without ever leaving Docs. Once you have confirmed the document is completed, simply select a Drive folder to save the file and send it out to your destination right away.
Install Now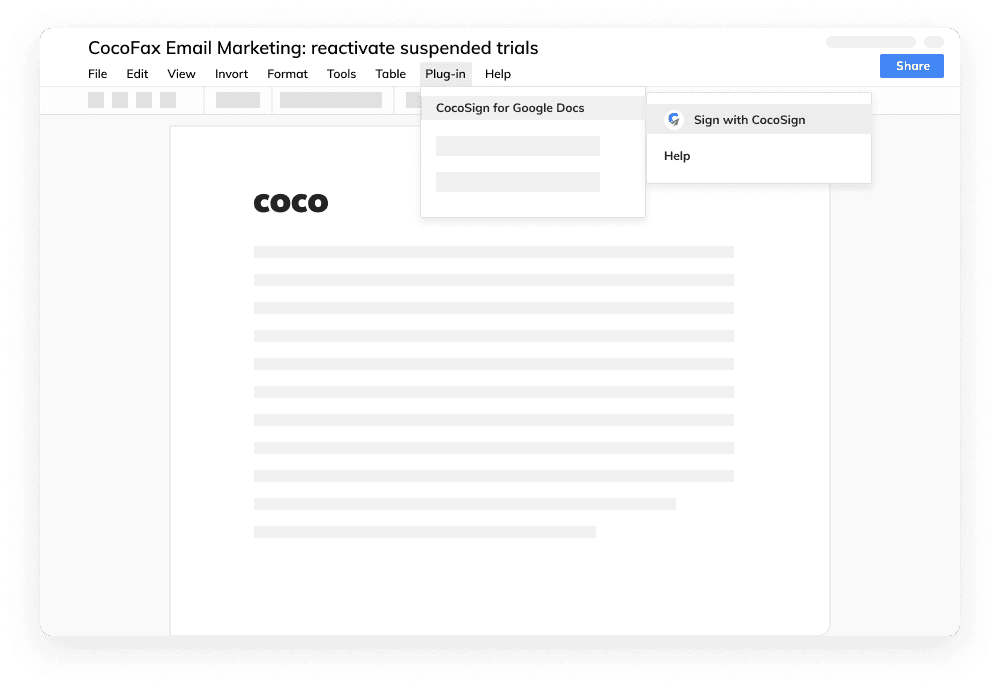 CocoSign for Gmail
To streamline your workflow, you can easily esign and send documents directly from Gmail. By clicking the CocoSign icon in the Google Add-on bar, you can instantly sign email attachments in your Gmail account.
Install Now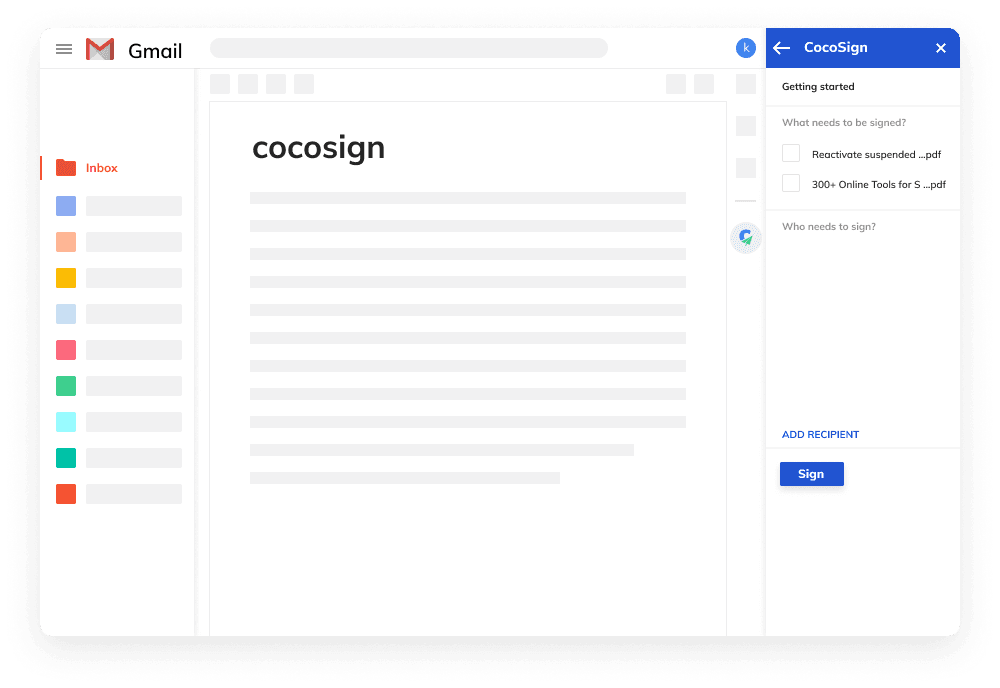 FAQs
How do I add CocoSign to G Suite?

Simply choose the G Suite add-on you need and install it onto your device. This way you can sign any documents on G Suite.
How do I sign a document from Google Drive?

To sign a document from Google Drive, you should create a file to be signed or download it. Then, right-click on it and select the Open with CocoSign tab.
Where can I find signed documents?

Open your CocoSign account to see all signed documents. If you want to automatically transfer them to Google Drive, please go to Cloud Storage and click the "Export" on CocoSign. Then, you will find all signed files on your drive.
How to export signed templates to Google Drive automatically?

You can export the signed templates to Google Drive automatically by activating the Enable Export on the Sign option. Besides that, you can also do it manually by clicking Export Signed Docs Now.
Do I have to log into my CocoSign account every time when I'm creating an e-signature?

As long as you are not logged out, you don't need to log in every time to create e-signature.
Easier, Quicker, Safer eSignature Solution for SMBs and Professionals
No credit card required
14 days free