Home > 
eSignature Software Comparison Report
What makes our eSignature software unique?
Here at CocoSign, we appreciate that all vendors in the eSignature software space have their strengths. By staying close to the market needs, it keeps us all evolving.
We are delighted that the G2 report below is based on real customer reviews, and we want to share with you what makes CocoSign stand out from the pack.
User Satisfaction Ratings
Data is scoped to the E-Signature category. All reviews were collected as of November 23, 2021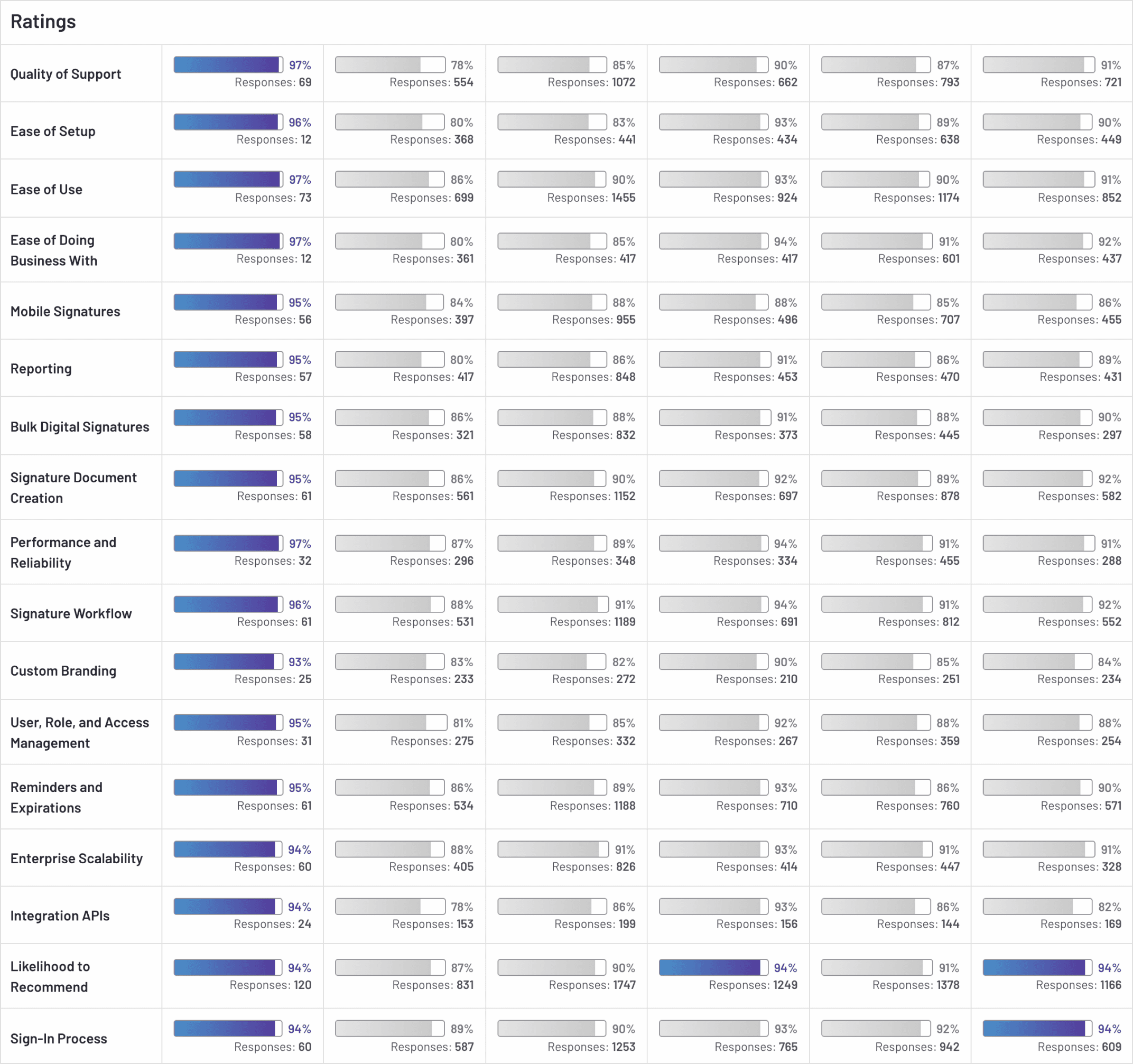 Easier, Quicker, Safer eSignature Solution for SMBs and Professionals
User Satisfaction Ratings for Ease of Use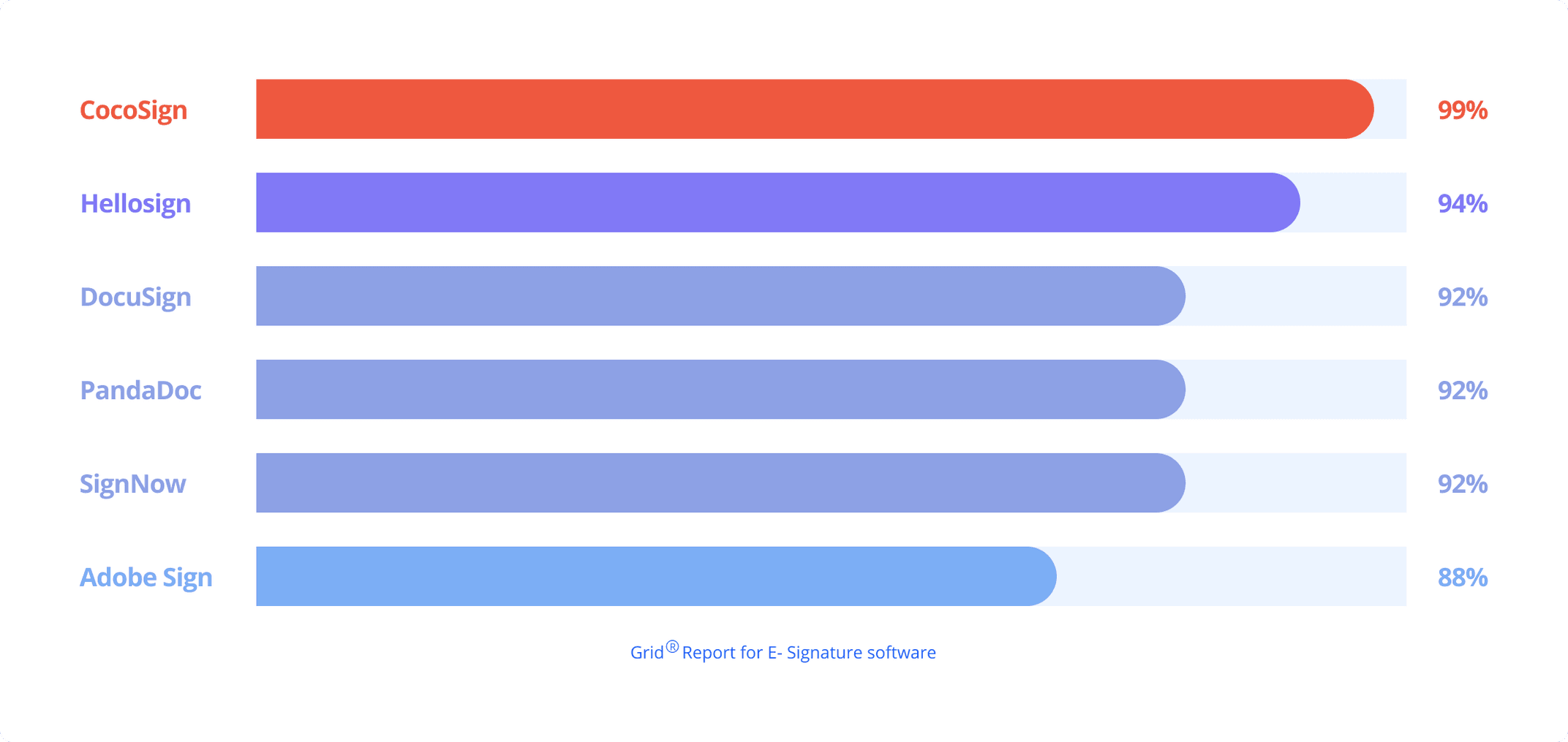 CocoSign, the Top Trending Product in G2
As you can see, CocoSign tops the lists of trending products in G2. Irrespective of our relatively late entry into this industry, CocoSign has risen admirably to challenges. With the acknowledgment and trust of our esteemed customers, CocoSign is poised to be the next "Big Thing" in the e-Signature landscape.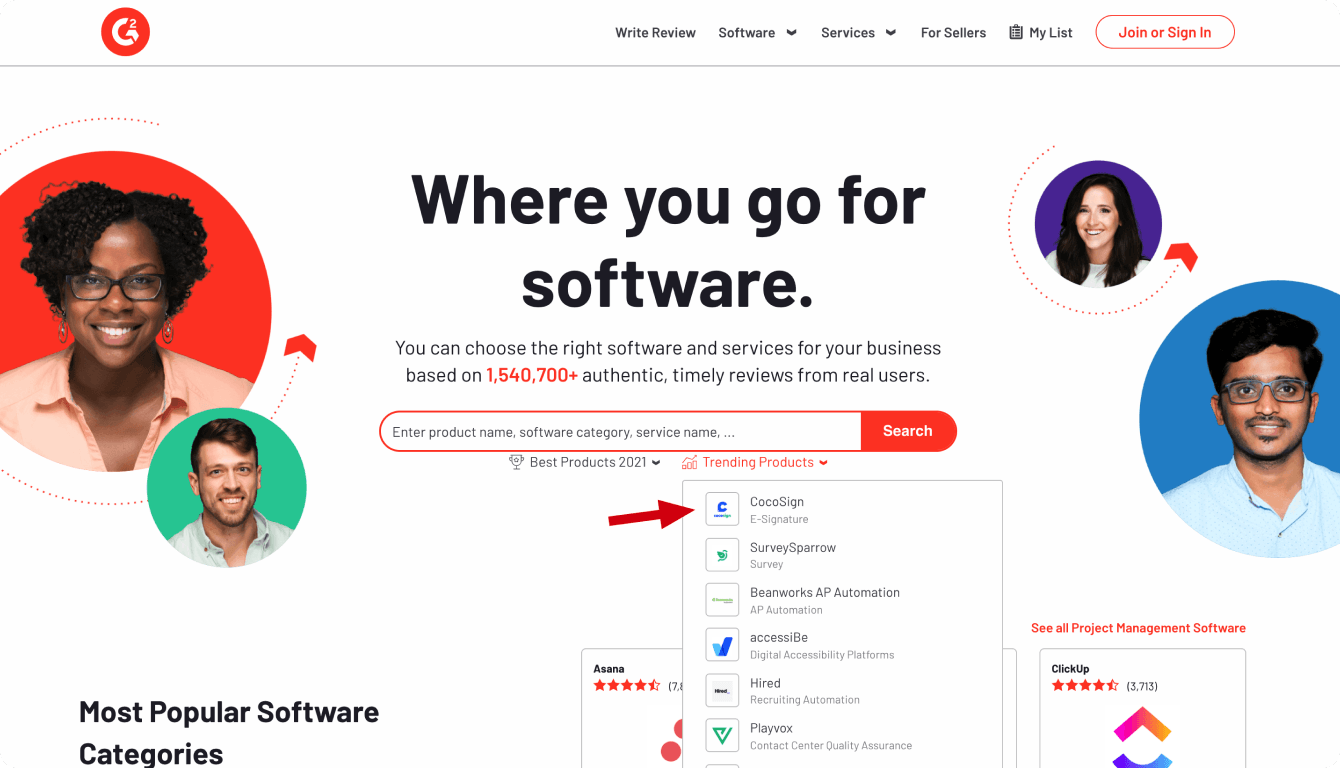 Easier, Quicker, Safer eSignature Solution for SMBs and Professionals
No credit card required
14 days free