Home  > 
Zoho Sign Alternative
An Easier, More Feature-packed Alternative to Zoho Sign | CocoSign
Among a bewildering variety of e-signature tools, Zoho Sign has gained much presence in the market. Though CocoSign is new on the scene, by comparing them bit by bit, it has already become a better fit for your signing needs when it comes to features, user experience, and customer support.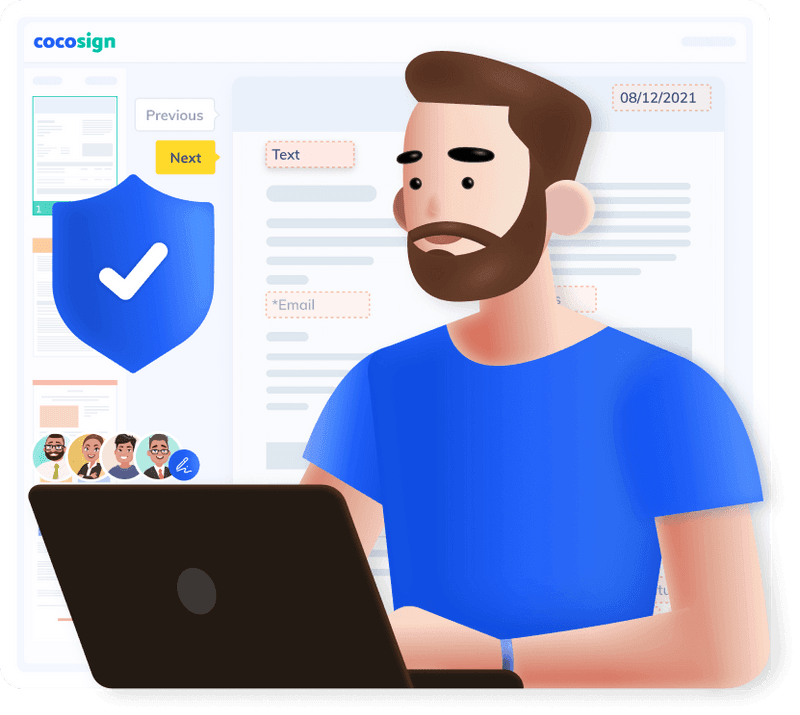 Features
CocoSign makes up for Zoho Sign's shortcomings
Zoho Sign falls short of the expectations of many users in terms of functionality (concrete evidence will be presented). It lacks many essential features including In-person Signing, Folder Creation, and Advanced Branding. We will look at how CocoSign can make up for such deficiencies in detail.
CocoSign is more versatile than Zoho Sign
Zoho Sign has all the same basic features as CocoSign. Nevertheless, it is not in a position to match CocoSign's capabilities of updating more advanced functions quickly, to satisfy the rapidly evolving needs of users. Check below.
Feature By Feature Comparison
What do Zoho Sign's customers say?
What do CocoSign's customers say?
User experience
CocoSign cares more about user experience
Although Zoho Sign's dashboard seems simple to use, it lacks walkthrough instructions on how to use the product, so chances are that users find themselves in a bind. However, CocoSign always values user experiences, and therefore, help is at hand. We have prepared easy-to-spot guidelines and a video tutorial beforehand, to walk you through the steps thoroughly, so you won't be at a loss as to how to proceed at the beginning.
Customer support
CocoSign offers customer support of higher quality
Customers wait for a long time to get a response from Zoho Sign despite its promise of providing 24/7 timely customer support. By comparison, here at CocoSign, we offer one-to-one and white-glove customer support that works around your schedule, and that is responsive, empathetic, and helpful.
Noticeably, Zoho Sign only scored an 8.4 for Quality of Support on G2, whereas CocoSign achieved a rating of 9.7.
Source: CocoSign vs Zoho Sign in G2
What do Zoho Sign's customers say?
What do CocoSign's customers say?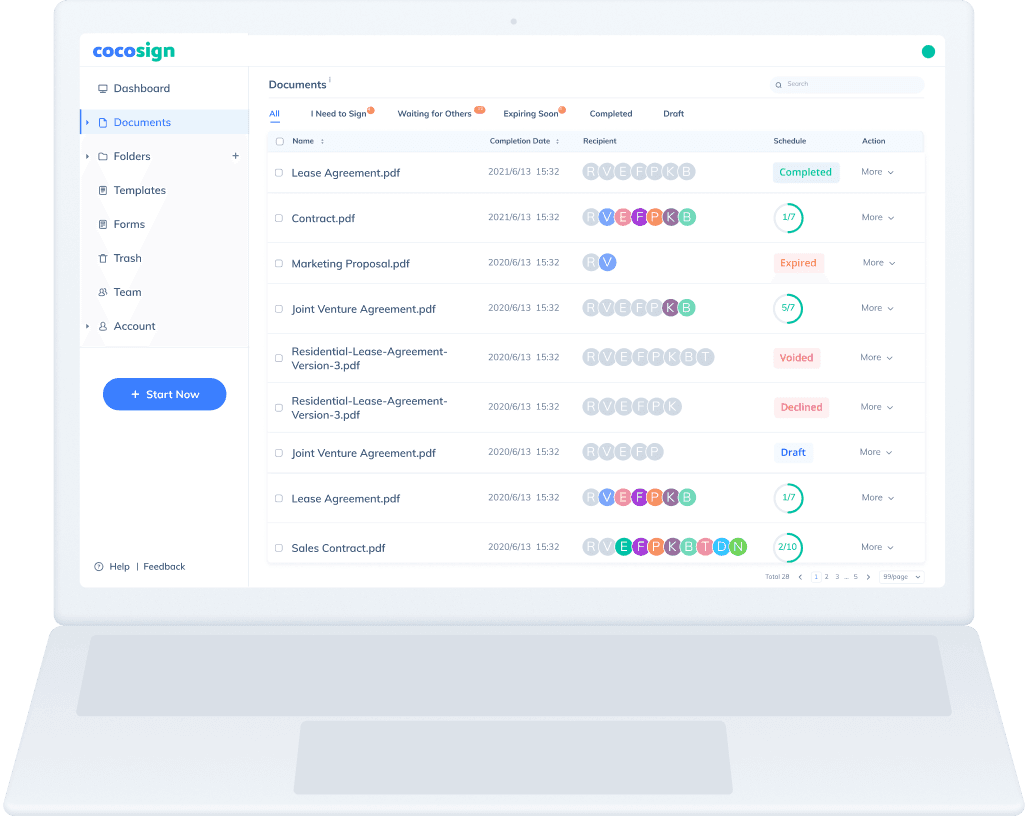 Get Started with CocoSign Today!
No more putting up with Zoho Sign's limited functionality, undesirable UX, and poor customer service anymore. Switch to CocoSign now! You deserve an easier, more feature-rich alternative with dedicated customer support.
Easier, Quicker, Safer eSignature Solution for SMBs and Professionals
No credit card required
14 days free