Home  > 
EverSign Alternative
An Easier, More Versatile Alternative to EverSign | CocoSign
CocoSign and EverSign alike are excellent e-signature tools for small and medium-sized businesses. But you might want to be clear on which solution is better. In truth, CocoSign beats the competition. Not only does CocoSign's pricing plan start out low, but it has more robust features, a more intuitive interface, and more responsive customer services.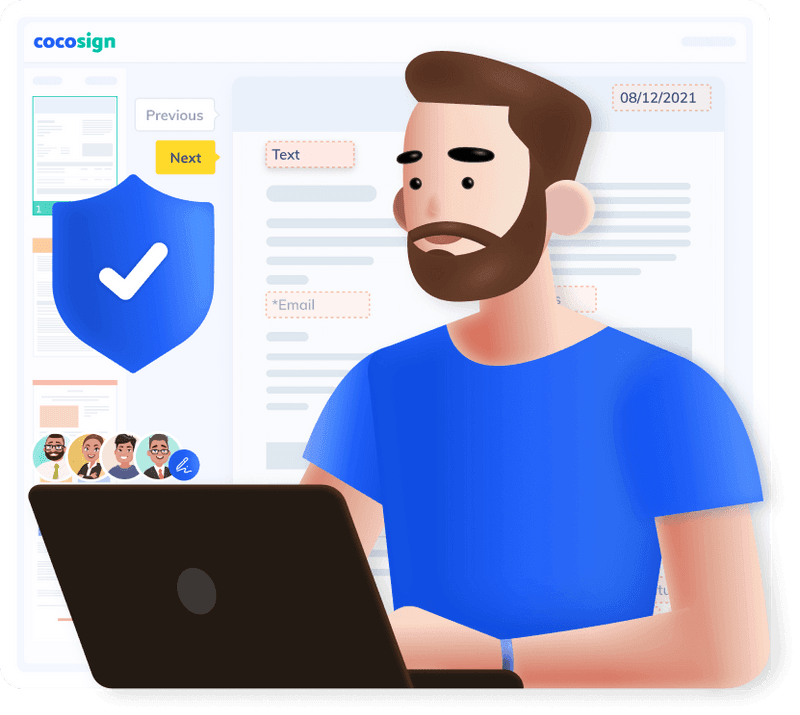 Features
Key Features That EverSign Doesn't Have
Bulk Sending
Using EverSign, you have to add the recipients' names and email addresses individually when you intend to gather their signatures in bulk. With CocoSign, however, you can send the documents to a large batch of signers with a CSV file in one go, saving you time and energy. Bulk send can be used for many use cases, like employee handbooks and sales contracts.
Folder Creation
Keeping up with all the paperwork can be quite challenging. To tidy up your documents, CocoSign allows you to create subfolders and folders as necessary. This reduces the time you spend looking for files. Yet EverSign lacks this important feature.
Document Signing Links
CocoSign and EverSign send signing invites via email. Suppose though that the intended recipient fails to receive the email? Having recognized this pain point, CocoSign makes converting the document into a signing link possible. You can share the link with your signer, who can then start signing on the fly with a single click. That isn't possible with EverSign.
Forms
CocoSign presents a simple, efficient, and secure way for you to create on-site forms to capture information from customers or website visitors, helping you establish a reputation as a professional business. But EverSign lacks this functionality.
CocoSign Outperforms EverSign in Overall Functionality
CocoSign holds general features tuned to most customers' needs, while also containing more powerful features that EverSign does not have. See this feature-by-feature comparison between CocoSign and EverSign.
What do EverSign's customers say?
What do CocoSign's customers say?
Simplicity
CocoSign is easier-to-use than EverSign
EverSign is renowned for its easy-to-use, but CocoSign takes the concept a step further, as evidenced by three aspects: account set-up, onboarding instructions, and interface. Let's get down to the nitty-gritty.
Account Set-Up
CocoSign promises an easier and smoother registration experience, merely requiring something necessary including name, email, and password. You can also sign in with your Google account directly. Nevertheless, registering an EverSign account is more exhausting, as it also demands extra details such as an address, city, country, and postal code. EverSign even requires you to set up your unique EverSign URL.
Getting Started Guide
EverSign literally does not take new users into account. Each newbie has to figure out how to use its product themselves without onboarding guidelines or video tutorials available. While CocoSign has clear guidance helping you and your clients comprehend where to sign and enter information, so you won't get lost in confusion or frustration at the beginning.
Interface
EverSign's grey interface seems like a perplexing maze. Far removed from it, CocoSign's web page is designed with calming colors and with no frills. CocoSign makes it a breeze for users to navigate through features quickly without getting overwhelmed, requiring the least interaction with the platform itself.
EverSign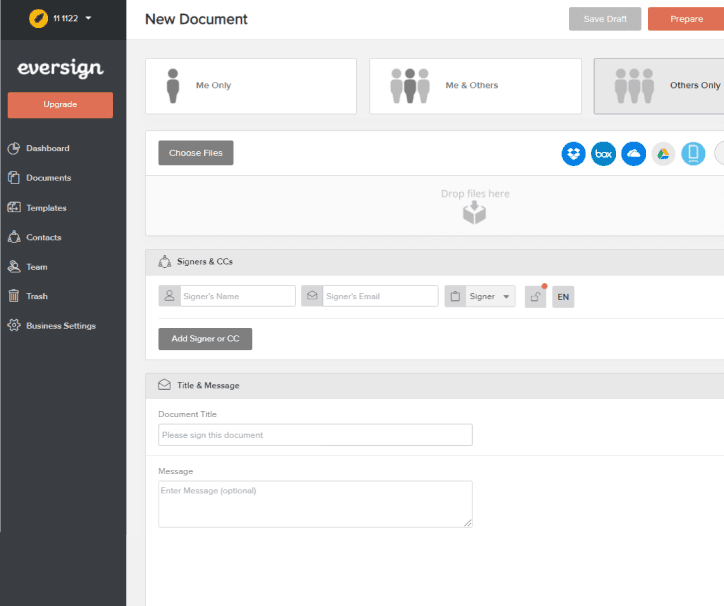 CocoSign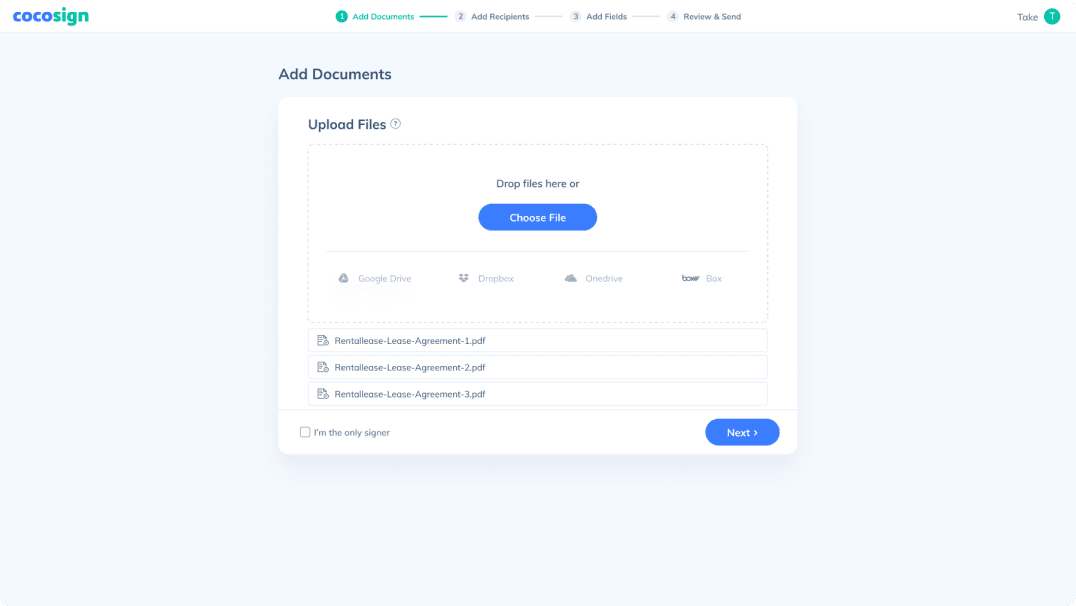 EverSign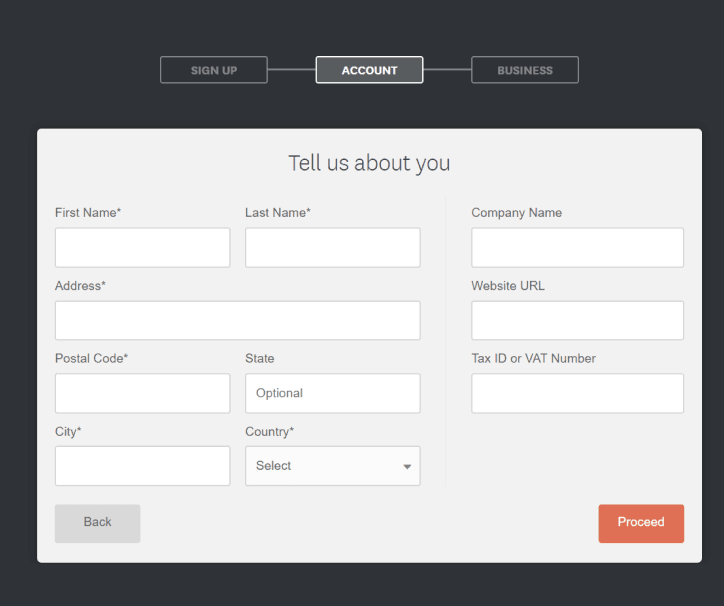 CocoSign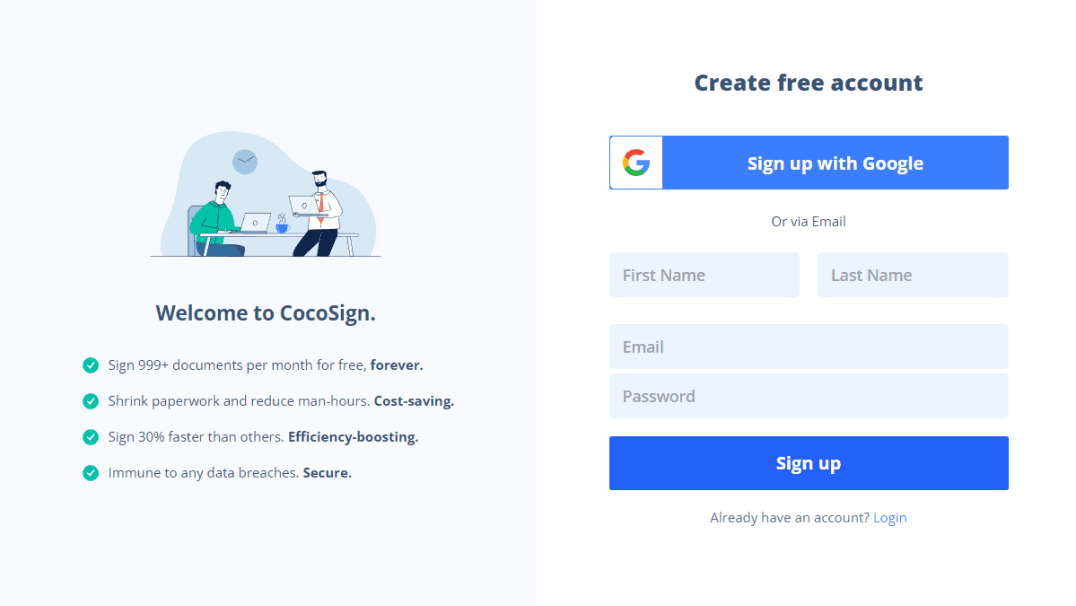 EverSign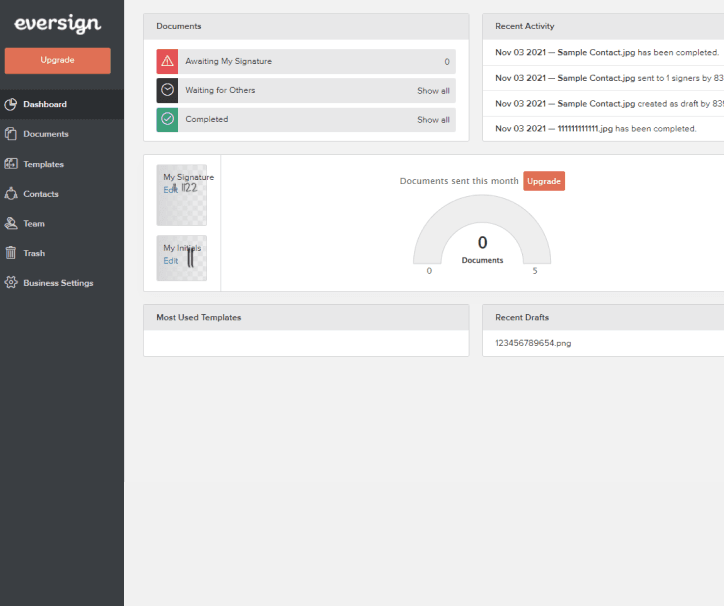 CocoSign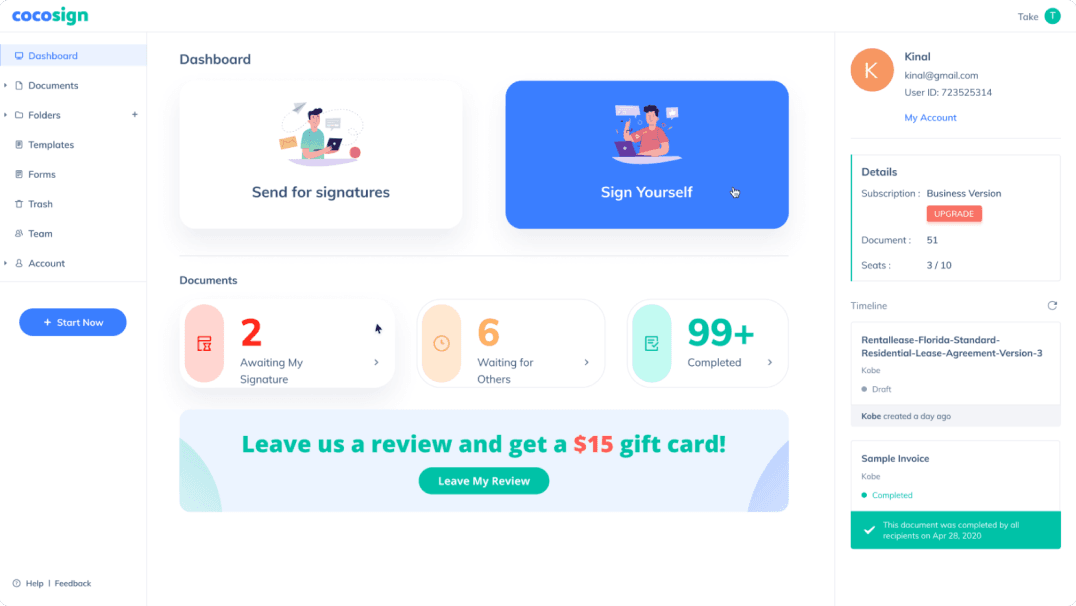 EverSign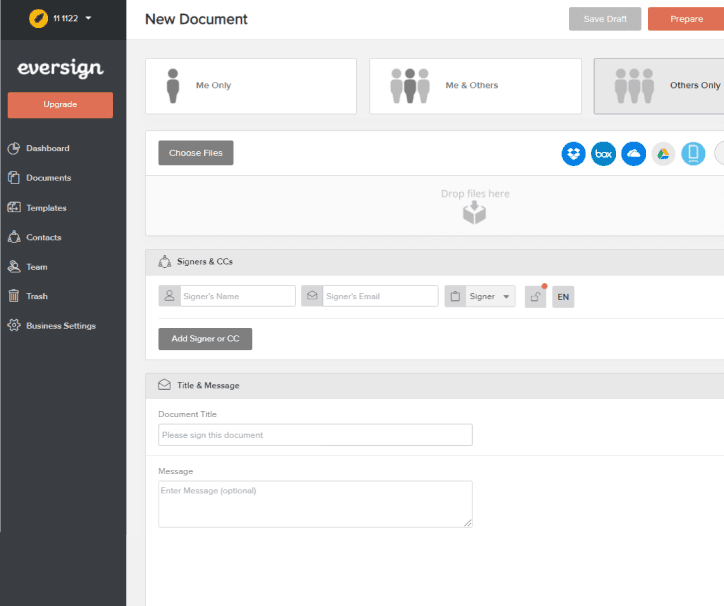 CocoSign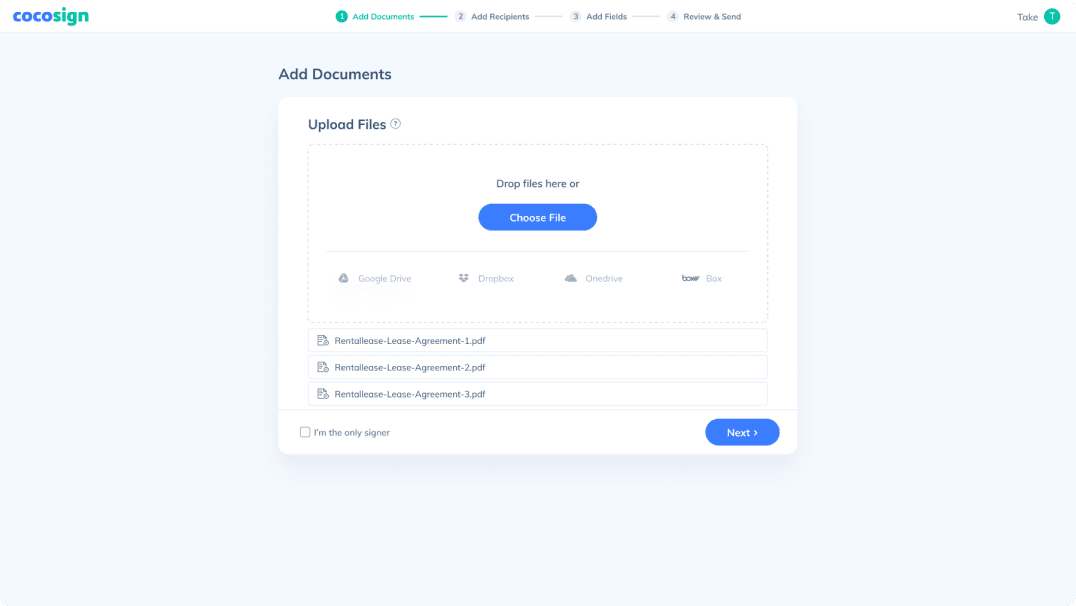 EverSign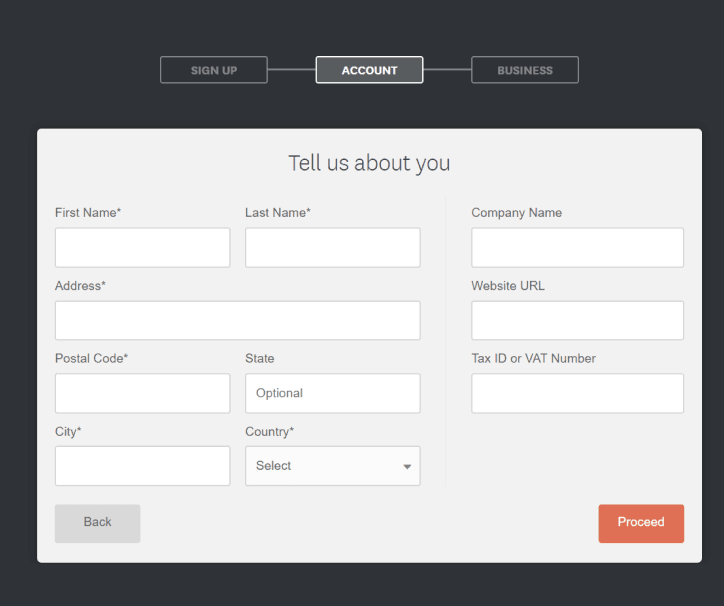 CocoSign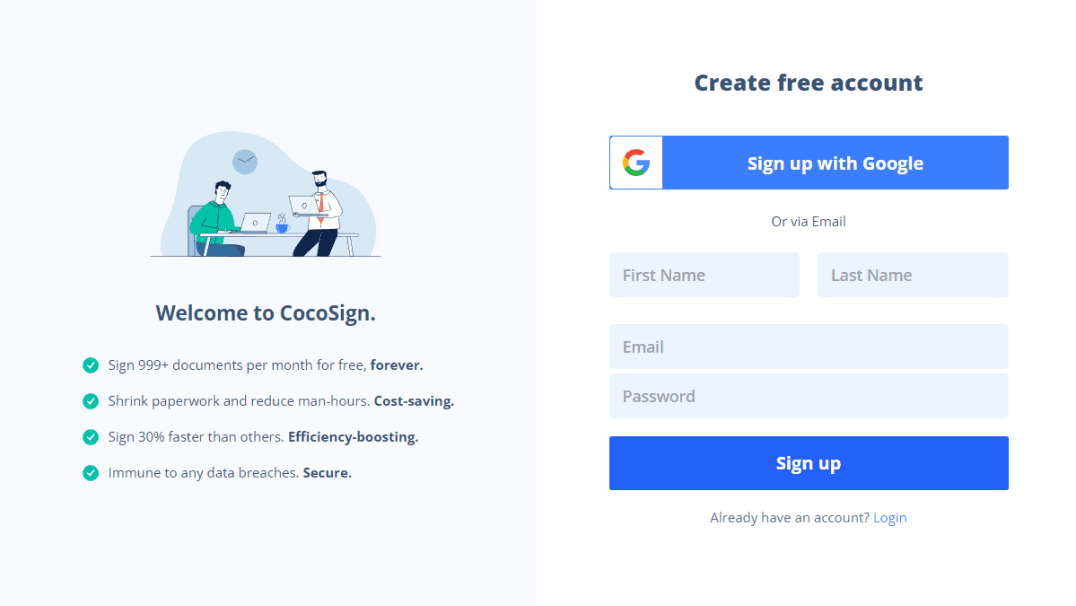 What do EverSign's customers say?
What do CocoSign's customers say?
Customer support
CocoSign has 24/7 customer support
The round-the-clock customer service is CocoSign's secret weapon. We provide responses— within ONE minute, to any of your inquiries via several channels such as email and live chat. While EverSign's representative won't be there for you during late nights, weekends, or public holidays, and they are only available via email.
What do EverSign's customers say?
What do CocoSign's customers say?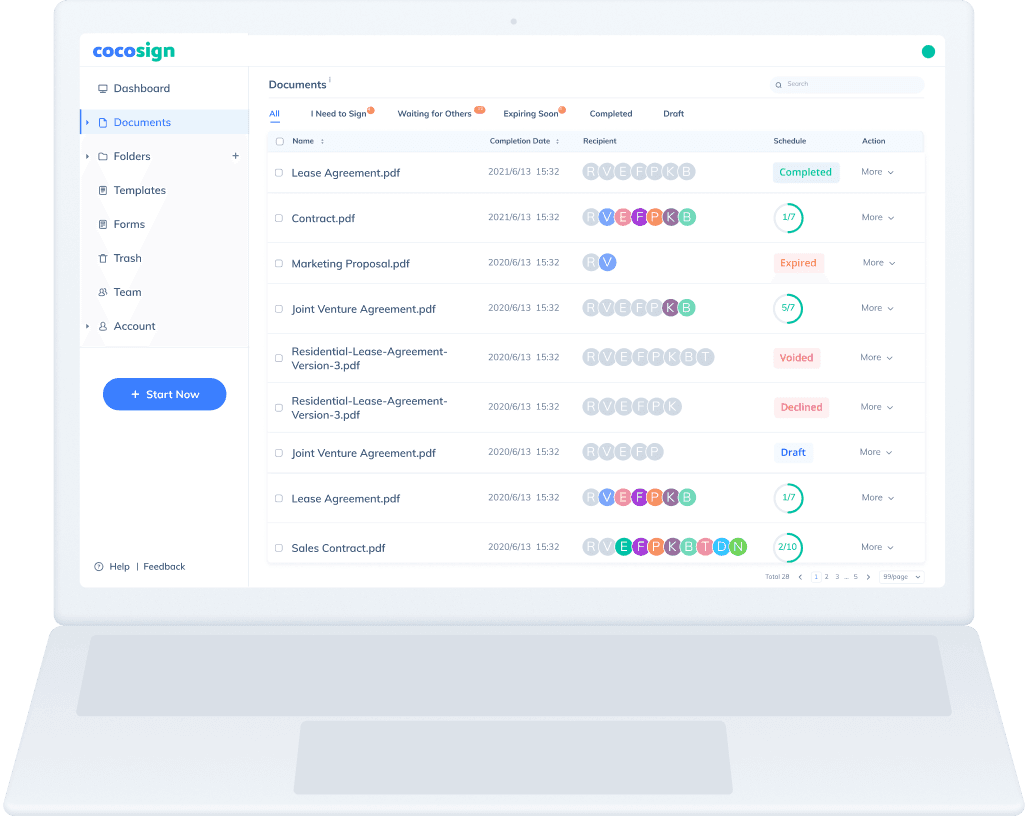 Get Started with CocoSign Today!
No need to settle for the insufficient functionality, subpar design quality, and unsatisfying customer support of EverSign. Switch to CocoSign instead and streamline your e-signature workflows with our full-fledged signing system.
Easier, Quicker, Safer eSignature Solution for SMBs and Professionals
No credit card required
14 days free