News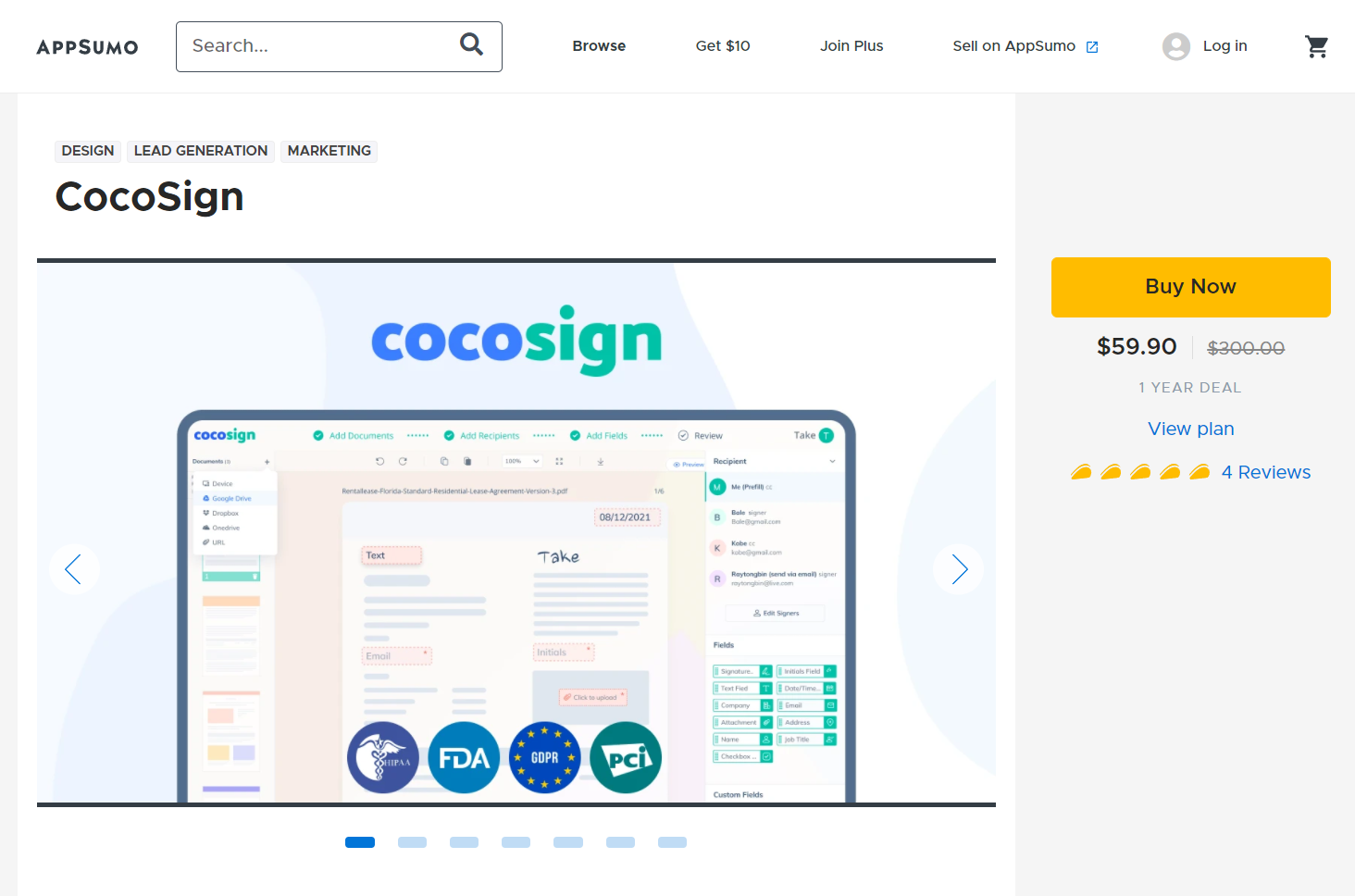 Do you know that CocoSign released a deal on AppSumo? We offered a 1-year deal for a Business Plan at just $59.9. Check how to buy it and what you can get.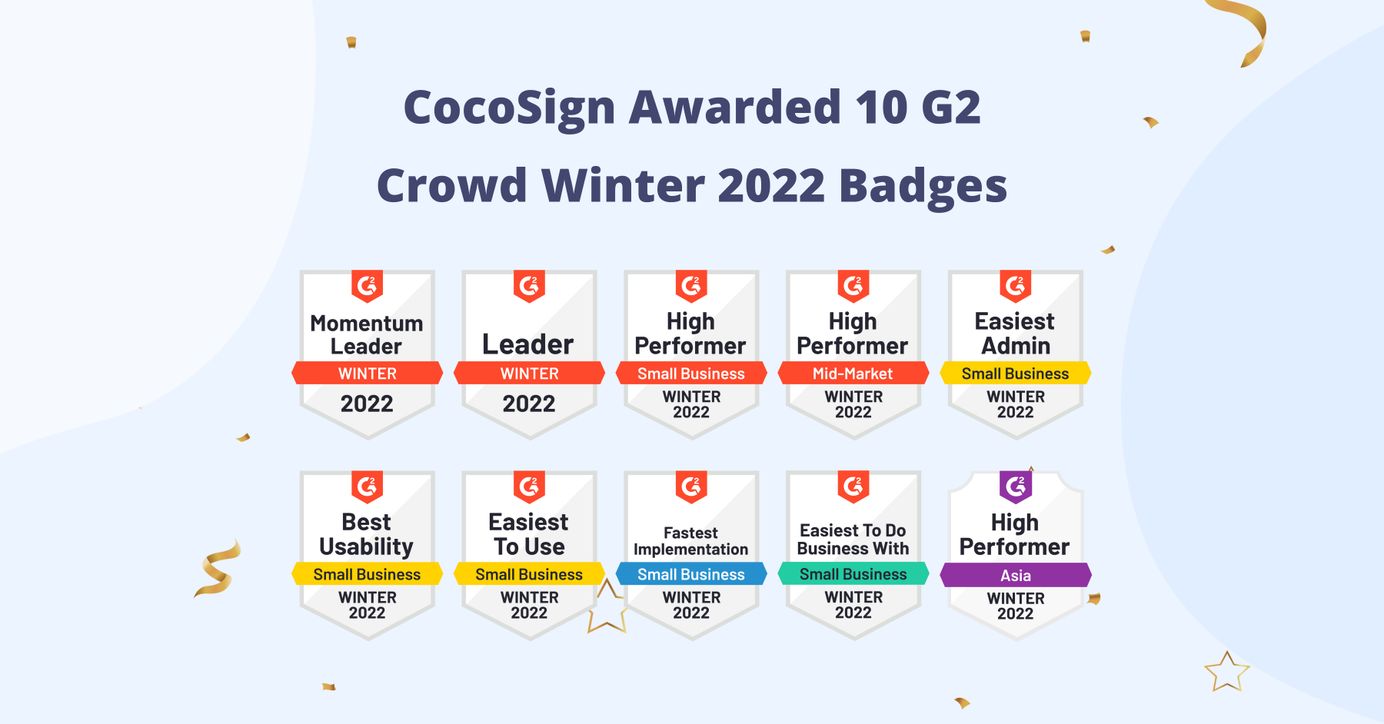 We are excited to be named a leader in the G2's latest user ratings for E-Signature Software. It meant a lot to us as we always try our best to make CocoSign genuinely user-friendly. Many thanks to G2 and our lovely users!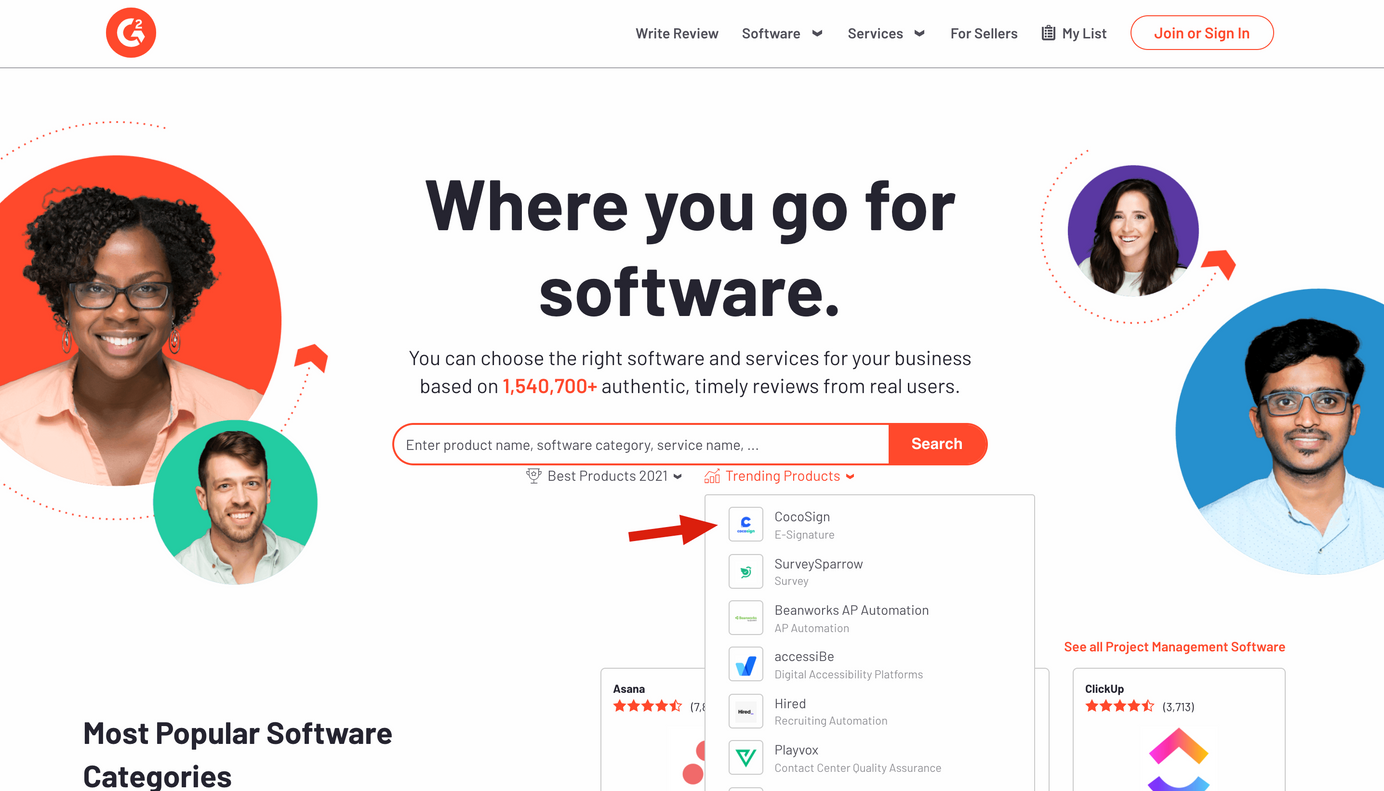 We're happy that CocoSign ranks No.1 among thousands of SAAS softwares on G2. This is an exciting milestone for us and we thank all our customers for their support.