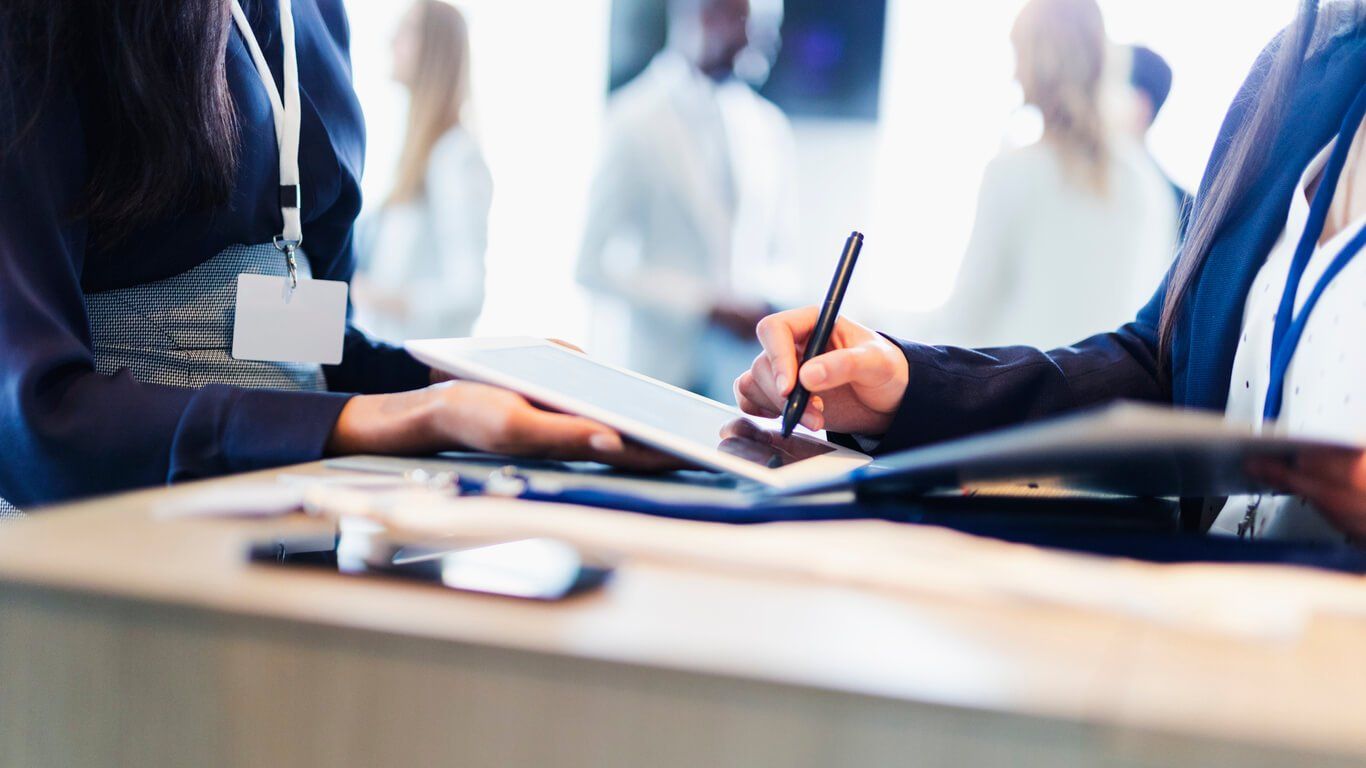 8 Essential Reasons to Use E-signature in Your Business
We live in a world where technology cuts our time as consumers down and we have almost endless things readily available at our fingertips. Want to get proof of acceptance of a contract or registration without even leaving the house? Need a quick way to create a smooth onboarding process? Need to confirm the tasks remotely? You can use an e-signature.
Gone are the days when all contracts had to be signed, shipped, faxed, or scanned, and filed. In today's digital world where millennials are increasingly going digital, those old-school processes are mundane, time-consuming, and costly.
With e-signature, we can simply send important documents to anyone in the world using a computer or smartphone. Once received, they can read, sign and send it back in a matter of minutes.
That's how the technology simplifies the process from start to finish, without sacrificing security or validity.
It should come as no surprise that electronic signature or e-signature has become a legal requirement for many businesses-- even becoming a cornerstone for many companies' workflows. Its global market is expected to reach $9.07 Billion by 2023!
This post will give you essential reasons why you should make the switch now!
How Does E-signature Help Your Business and Improve Your Bottom Line?
More than the convenience factor, E-signature also brings a whole lot of benefits to businesses. Here are the top reasons to start using them.
Benefit #1. Save Time and Cost
This is probably the most obvious benefit of e-signatures. If you've ever had to collect a signature before, then you must be impressed by the struggles to get it. It can be such a long process from start to finish.
With e-signatures, you can cut down on a lot of wasted resources, time and effort by implementing this technology in your business. You can save more on paper, printing, packaging, shipping, and mailing costs.
According to a report, businesses that use e-signatures, instead of paper, can save administrative costs anywhere from 55% to 78.62%.
Thus, when you're able to sign documents digitally, it means that there's no going back and forth from one person to another for signatures which saves everyone involved valuable time. This, in turn, can result in better productivity, an improved work-life balance, and happier employees.
Benefit #2. Make Your Business More Eco-Friendly
Did you know that more than 45% of all paper printed in the office is discarded? E-signature allows you to be more eco-friendly.
You will no longer need all those papers to circulate for signatures which will reduce paper waste. This way, you can keep the environment cleaner and safer plus help save trees from being cut down and save those pandas.
Remember that businesses that adopt eco-friendly business practices are favored over their competitors. So, if you want to stay ahead in the game while keeping the earth green, then e-signatures can be such a solution.
Benefit #3. More Secure Documents & Information
You might have seen cases where wet signatures are forged, misused, even copied. Not to mention all those paper documents can also easily be damaged, misplaced, and left ignored.
Compared to a hand-written or wet signature delivered by the post, an e-signature can be much safer as it has many layers of security and authentication built into them.
Every signer is issued with a certificate-based digital ID by a trusted certificate authority. They are authenticated with bank credentials, mobile ID, or other services, such as:
IP addresses
OS and browser information
Geo-coordinates
Time and date stamps
With all that identifying data, it ensures that the document can't be changed without invalidating the signature. Therefore, sensitive information will be delivered smoothly through a digital network and it won't get into the wrong hands or be hacked.
Benefit #4. Improve Customers' Satisfaction and Better Collaboration
E-signature also provides you with an effective way to boost your customer's satisfaction as it can be in use for a wide range of reasons.
For example, it can be used to make the customer onboarding process faster and easier by adding electronic signatures on contracts or documents before the actual contract signing.
Besides that, e-signature also improves customers' experience when they want to return any product as well as get their money back because today's online shoppers are only busier each day so they always want fast and efficient service to make their life easier.
Benefit #5. Eliminate Errors
Using e-signatures means that you are working with a technology that is less likely to be faulty than the traditional paper-based signature. According to the stat, companies that go paperless can reduce at least 90% of their processing errors on average.
When we use e-signatures, any errors caused by any misunderstanding can be re-done with a simple click. Meanwhile, when you do the handwritten signature and someone signs a piece of paper in the wrong place or makes an error, it needs to be re-printed and in some cases, you might even start the whole process all over again from scratch.
Benefit #6. Better Document Tracking
You might already know that complexities in tracking paper documents may lead to compliance issues at the time of audit. In the worst cases, it can even result in expensive fines and endless lawsuits.
When a business has electronic signatures, they have better workflow tracking which allows them to manage their documents more effectively using the information provided by electronic signature software like CocoSign.
You can track who has opened, signed, or approved a document, and who is holding you up. This way, you have a more solid grasp of a complete paper trail of who handled the document and when.
When you have better workflow tracking, you will be able to see how long your document is being worked on and you can plan accordingly. As a result, you keep your business running smoothly and without unnecessary delays.
Benefit #7. Centralized Document Storage
Most e-signature software allows you to place all those signed documents in one decentralized and secured place. So, you will no longer need to spend hours to find a specific document on your file cabinets, pile on your desk, or even a different system on your computer.
All of those important documents will be at your fingertips, and you can share them with all of the people who need access to that information. When you improve your document management better, it means you can increase collaboration or get any projects much more efficiently.
Also, let's not forget that if you stop relying on paper-based documents, you will be able to save your office space for all those boxes for paper archives.
Benefit #8. Gain a Competitive Edge
E-signature will make your business stand out from the crowd. It will also help you to do much better when it comes to business intelligence because e-signature software can save all of those important documents which provide valuable information about your client or company's practices, interests, and needs.
You can create an explainer video to tell your potential customers that you are utilizing the technology so that they understand how your business is up-to-date with what is happening in your industry.
So, while your competitors still use pen and paper, you will already know who is likely to be interested in your business and how exactly they like their services provided. And do you know what comes after you gain a competitive edge? You will have more chances to increase customers' loyalty.
Do Your Business Need E-signature?
E-signature comes with all those advantages for businesses, so the answer is "YES". But, what kind of business or organization can get the most benefits from electronic signature?
Human resources (HR): This organization will need an e-signature to create a better and smooth employee or vendor onboarding, acknowledgment statements, even manage all those tax forms
Legal services also need e-signature when it comes to all those contracts; retention agreements, non-disclosure, non-compete agreements, power of attorney agreements, and more.
Accounting needs e-signature when it comes to audits because now they can go back in time to see any changes. No more "I don't remember". Instant workflow is the key here.
Customer support services will also need an e-signature especially for all those customer complaints
Insurance also needs an e-signature for all those claims and when it comes to their policies.
Real estate is also another business that needs an e-signature for all paperwork such as the sale or purchase agreements, rental applications, tenant leases, etc.
In a nutshell, if your business mostly deals with approvals and agreements or paperwork-related tasks daily-- and all those manual methods often frustrate you, e-signature is a must for your business.
Final Thoughts: Now the Time to Transition
The ability to sign off on contracts or agreements at any time, on any device, from anywhere around the world is a business necessity. Especially when we're currently living in the post-pandemic world where more businesses rely on contactless solutions to keep moving.
This OCR technology was once considered a business luxury, but now it's recognized as an essential driver of today's savvy business operation. We can even say that e-signature software is the future of business as it won't go away anytime soon. From filing your taxes to applying for school or downloading documents from government websites, everything will need an electronic signature anytime soon.
This article contributes from Andre Oentoro:
Andre Oentoro is the founder of Breadnbeyond, an award-winning explainer video company. He helps businesses increase conversion rates, close more sales, and get positive ROI from explainer videos (in that order).
---