Features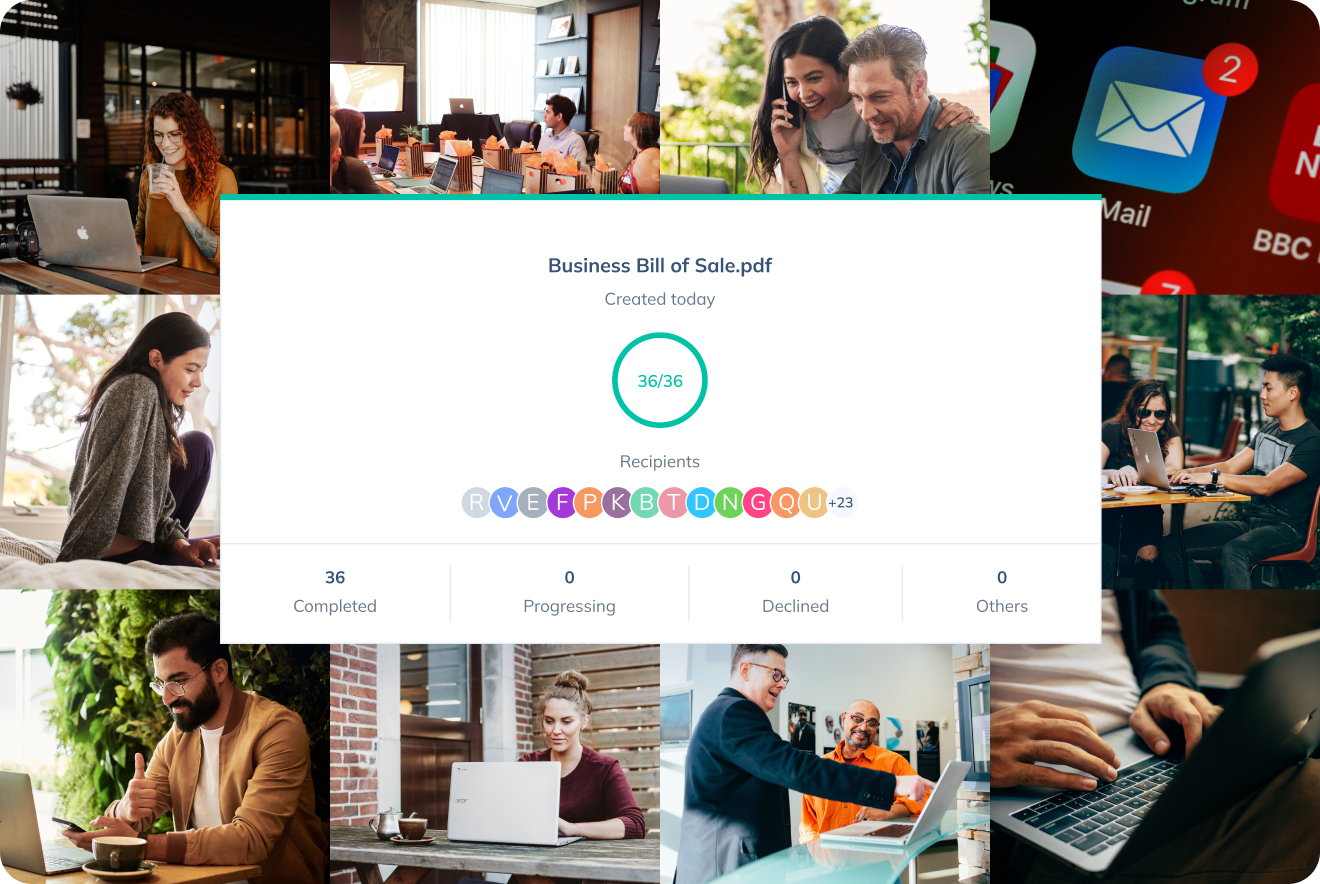 The Bulk Send feature of CocoSign allows you to quickly send documents to multiple recipients. Let's look at how you can utilize it to save time and effort.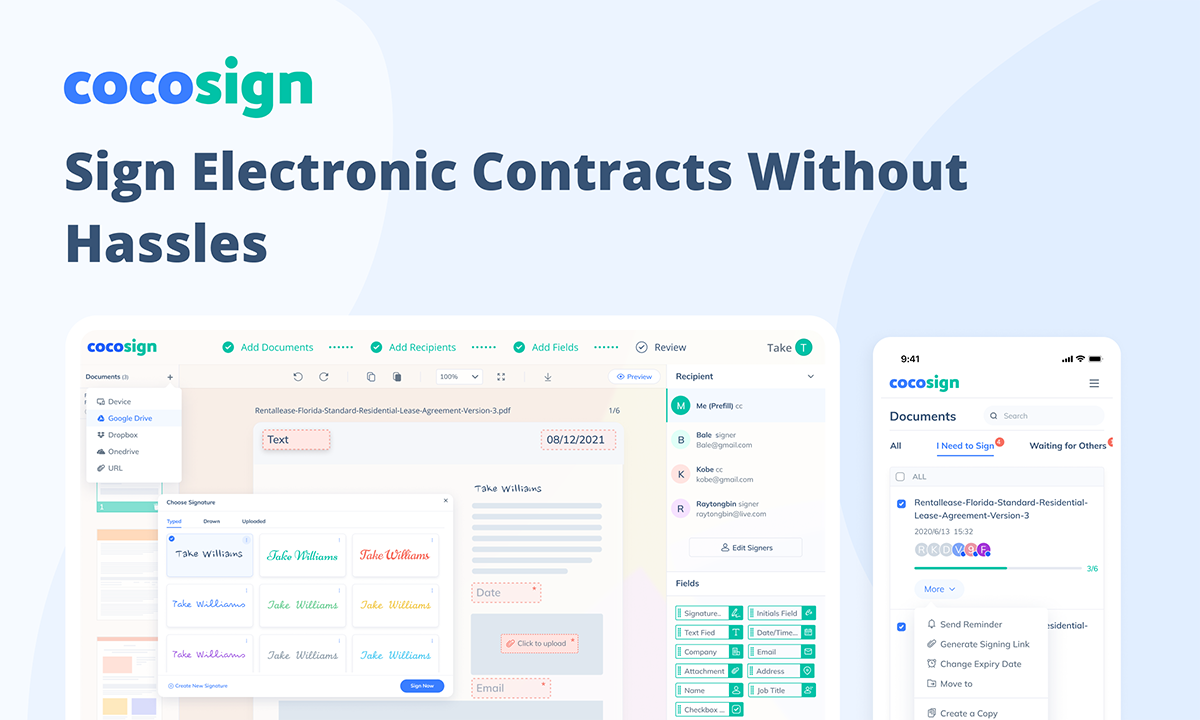 Are you wondering how to eSign a contract? CocoSign is a free contract signing tool that allows you to create legally-binding eSignatures on your contract easily and quickly. You can also request others to sign your contract.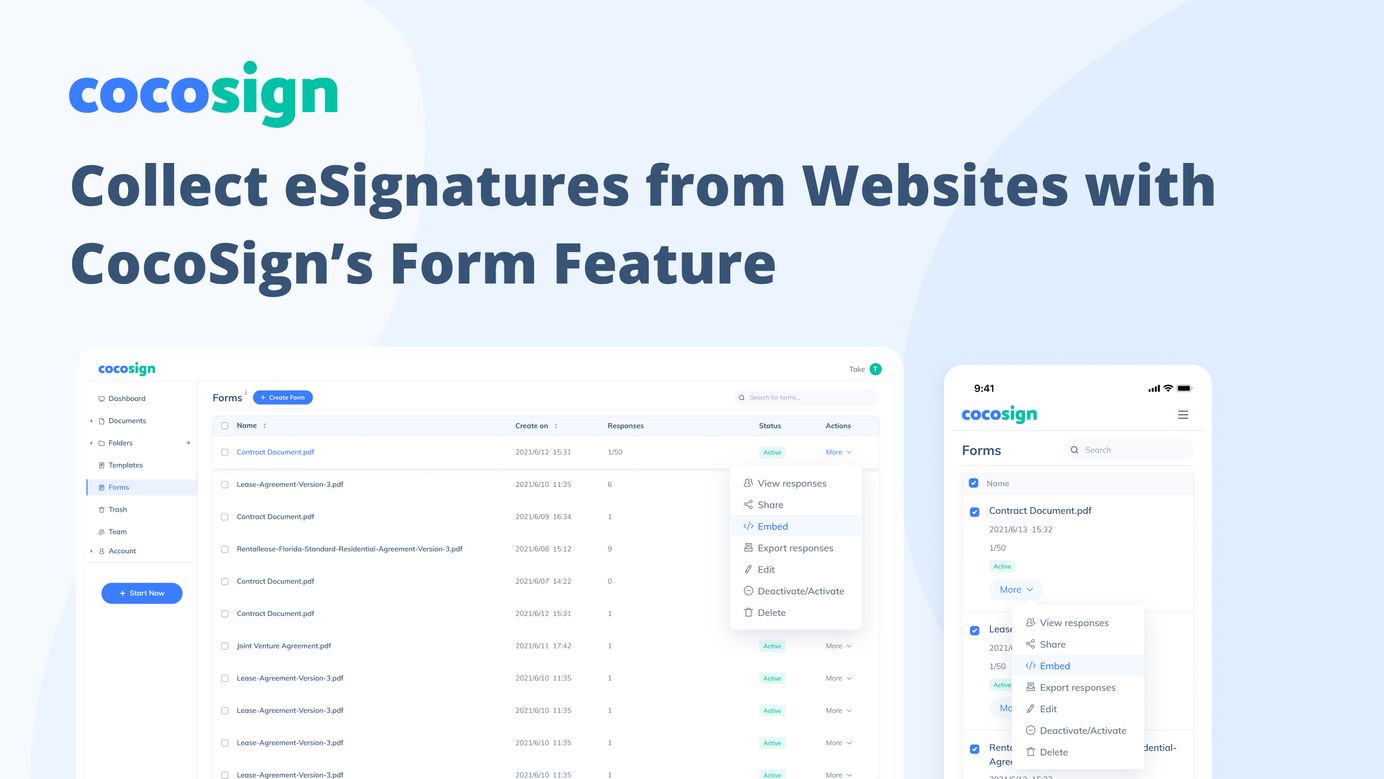 Power your website with CocoSign's Form feature, which allows you to create on-site forms to capture information from customers. Read on to find out more.