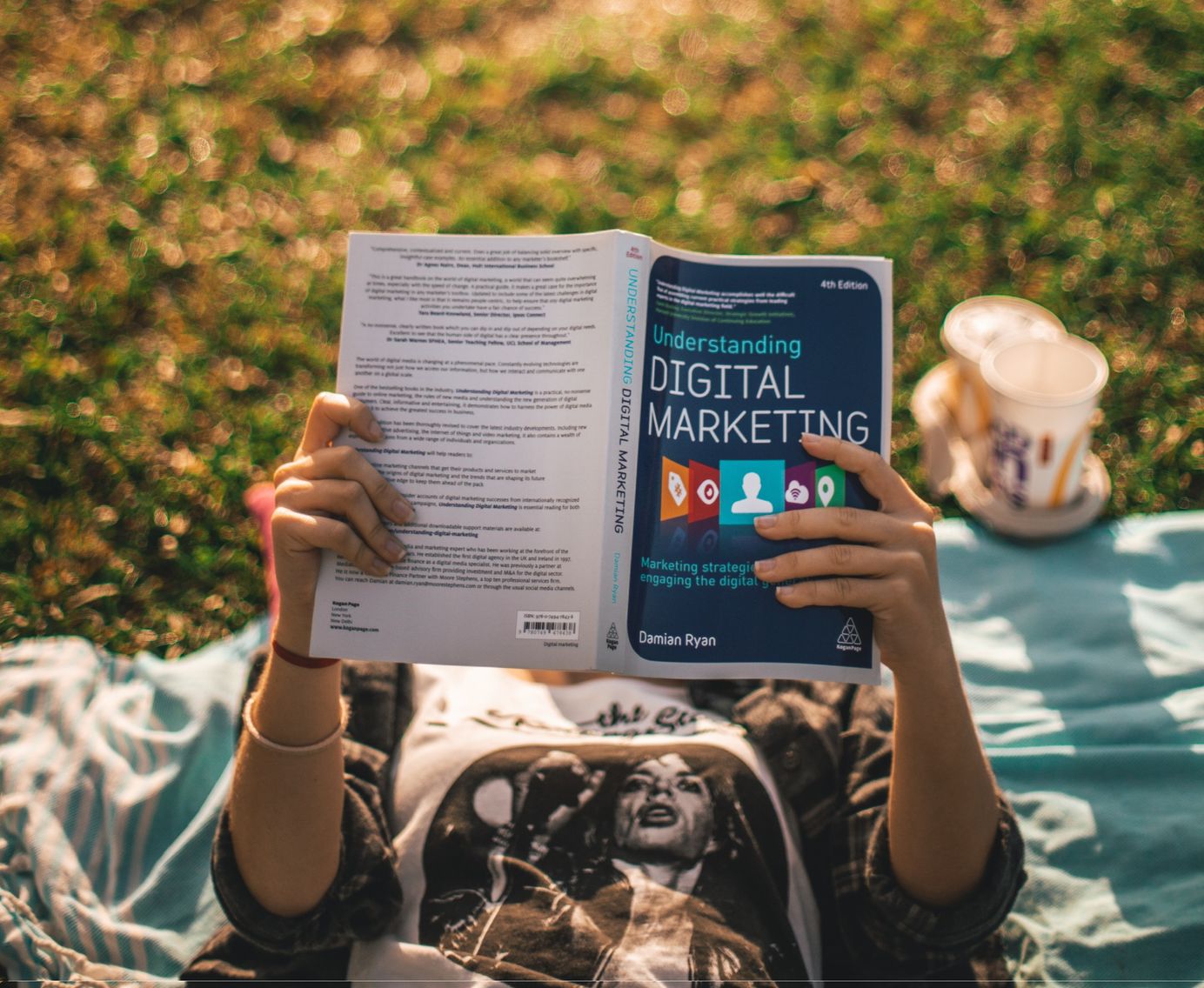 19 Experts Reveal Their Best Marketing Channels
Are you wondering what are the best marketing channels for driving traffic to your website? Worry no more. 19 marketing experts shared their best marketing channels responsible for hundreds of thousands of monthly visitors.
Best of all, these channels do not require you to be an expert or take time to learn new skills. The top 3 best marketing channels according to these experts are:
Google
Social media
Email
Here is what the experts had to say about their top digital marketing channels. You can count on these channels to enhance your marketing strategy.
1. Web Profits Co-founder - Sujan Patel
My email list is the number one channel that drives traffic to my website. To build my email list, I have been prompting visitors to register for the newsletter, providing free ebooks, and content promotion.
As well, over the last 3 years, I have consistently sent 2 emails each week to my mailing list. By proactively and consistently growing my mailing list, it now has over 50,000 subscribers and a click-through rate of 10%.
Over the years, we achieved this by prioritizing our email list and you too can.
2. Backlinko Founder - Brian Dean
I depend on my signature skyscraper method to get traffic from Google. The technique drives more than 300,000 visitors to my website.
3. Marketing Insider Group CEO - Michael Chen, Head of Growth, Notta
Organic search is my number one traffic channel. I get over 50% of the traffic on my website from organic searches. The rest comes from email, direct, referrals, and social media.
Some marketers pay to promote the content or landing pages. However, I choose to pay for more, better content that will help the audience. For me, it delivers a better return on investment than expensive offers or ads.
4. KlientBoost Founder & CEO - Jonathan Dane
The best traffic driver to our website is Google. For more than 6 months, we have been working on SEO. As a result, an average of 65,000 or more unique visitors access the KlientBoost website each month.
5. The Storyteller Marketer Founder - Jason Quey
To establish your number one marketing channel, you are better off not doing what everybody is doing. It is likely their niche is different from yours. Also, you may lack the money, interest, skill, or time to guarantee the success of a channel. So, read each expert's view carefully and in search of the emerging pattern.
Now, Growth Hackers is the number one marketing method for The Storyteller marketer. First of all, I am an active member of the community. Also,  most of the content I write is appropriate for their website.
6. Codeless Founder - Brad Smith
Always, organic search is the number one source of traffic for my website. Others do not even compare. It could be I am not good at getting referral traffic and to an extent that could be right.
With time, I have found no match to scaling traffic through search. With time, the results compound. However, the challenge is that it takes time to be up and running, particularly when you lack a brand you can leverage.
Often, I find the posts with the most traffic are years old. So, start with small steps such as long-tail keywords. For a few months, try ranking for those keywords.
Then from there slowly start working toward the top of the keyword food chain. The process is not fast, or fun, or sexy. However, years later it can't be beaten (that is if you are ready to wait).
7. Orbit Media Studios Founder - Andy Crestodina
Search is our number one marketing channel. The same is true for any optimized website. There is no other method that compares to it. For us, organic traffic drives approximately 75% of our visitors.
Over the last 2.5 years, the growth through organic traffic has been impressive at 350%. If you are looking for similar results, I suggest you start using this technique. It provides the quickest way of increasing search traffic.
8. IconicContent Founder - Aaron Orendorff
For my blog, Google is the best source of traffic. My strategy was never about building my mailing list or getting traffic for my website. I am a writer and following the guest post method has been big.
The focus is on getting the attention of 1 or 2 visitors from a huge publication to be their writer and pay me while at it. It is more of attracting the best traffic instead of attracting plenty of traffic.
9. Side Hustle Nation Founder - Nick Loper
My number one marketing channel is Google. More than 60% of our traffic comes from organic search. Although I am not a savvy SEO expert, it is something I focus on for the latest posts.
Initially, I thought blogging was more of an online journal. However, today I see each post as a standalone piece worthy of discovery using search engines.
10. Prosperity Media Founder - James Norquay
Our leading marketing channel for the business is organic traffic emanating from both Google and Bing. The other marketing channels are paid channels Facebook/ Google.
To achieve the best possible result, you need to come up with a marketing strategy that includes both organic and paid approaches.
11. SEO Book Founder - Aaron Wall
Over the past year, I have not been pushing marketing our website after closing our membership website a little over a year ago. Hence most of the traffic comes from organic search as well as brand recognition.
Brand recognition is a result of other types of marketing that we carried out for more than a decade. These include creating content for other websites, going to conferences, creating infographics, writing thousands of blog posts, creating SEO tools, and more.
We did this before terminating our membership website. Although in the US Google owns approximately 70% of the search market, in many foreign markets the market share is higher. This is true especially where SEO is popular like India and other emerging markets where mobile devices drive traffic.
12. OLBUZ Founder - Jignesh Gohel
Our business is to design a custom marketing plan for each client. Our number one marketing channel is content marketing for lead generation and service industry websites.
The obvious reason is that after successfully carrying out thorough marketing activities, more than 66% of the leads that land on our pages come from organic traffic.
The number one eCommerce marketing approach is PPC and to be precise, shopping ads. More than 75% of the eCommerce business comes from shopping ads. We consistently work on creating specialized ad groups and feed optimization with complex targeting strategies.
13. Conversion XL Founder - Peep Laja
Our largest marketing channel is Google organic search driving approximately 65% of all the traffic.
14. Sharprocket Founder - Venchito Tampon
Organic is undoubtedly our number one marketing channel. Since we can generate high-quality content in niches such as link building as well as content marketing, we get links from relevant blogs or sites.
The sites or blogs are in the online marketing space that lets our pages rank for various search terms.
15. OptimizePrime Founder - Harris Schachter
SEO is by far the number one marketing channel for my website. I have found that SEO generates very high-quality traffic and the best part is it is free. Since the start of my career, the science of SEO has been fascinating and I have been focusing on it.
Several months ago, I was fortunate with a specific high-traffic keyword set whose intended post began ranking for. As a result, the traffic for the site exploded.
16. Inbound Rocket Founder - Hans Van Gent
A dedicated Flipboard magazine is my biggest marketing channel. The magazine is around the same subject and I have been running it for several years.
I began adding value to visitors around growth, conversion, marketing, and other subjects I create content on. The magazine provides a steady flow of subscribers and whenever I publish a piece, I include it in the magazine which brings a lot of traffic.
17. Medly and Taco Agency Co-Founder - Chirag Kulkarni
Guest blogging and personal branding opportunities are the best drivers of traffic to my website. Over the last 2 years, I have been guest blogging consistently. The knowledge and the link juice have helped drive the right traffic to my blog.
18. Louder Online Founder - Aaron Agius
Referral traffic from contributions and guest posting is the best marketing channel for us. I write regularly for publications such as Forbes, Content Marketing Institute, Entrepreneur, and Hubspot among others.
Also, I have been appearing as a guest on podcasts such as Mixergy and the Eventual Millionaire. Both have been driving awareness and referral traffic to the website. The best thing is that traffic from these platforms is high-quality and relevant.
19. Company Folders CEO & Founder - Vladimir Gendelman
Through Facebook ads and text messaging services, we have had great success. By far, it is the most effective way of social media marketing. Jooksms is text messaging services for businesses. Also, organic traffic is important that is why we always optimize our web pages for SEO.
A big thank you to the experts for sharing their most powerful marketing channels. Hopefully, you found this post useful.
---