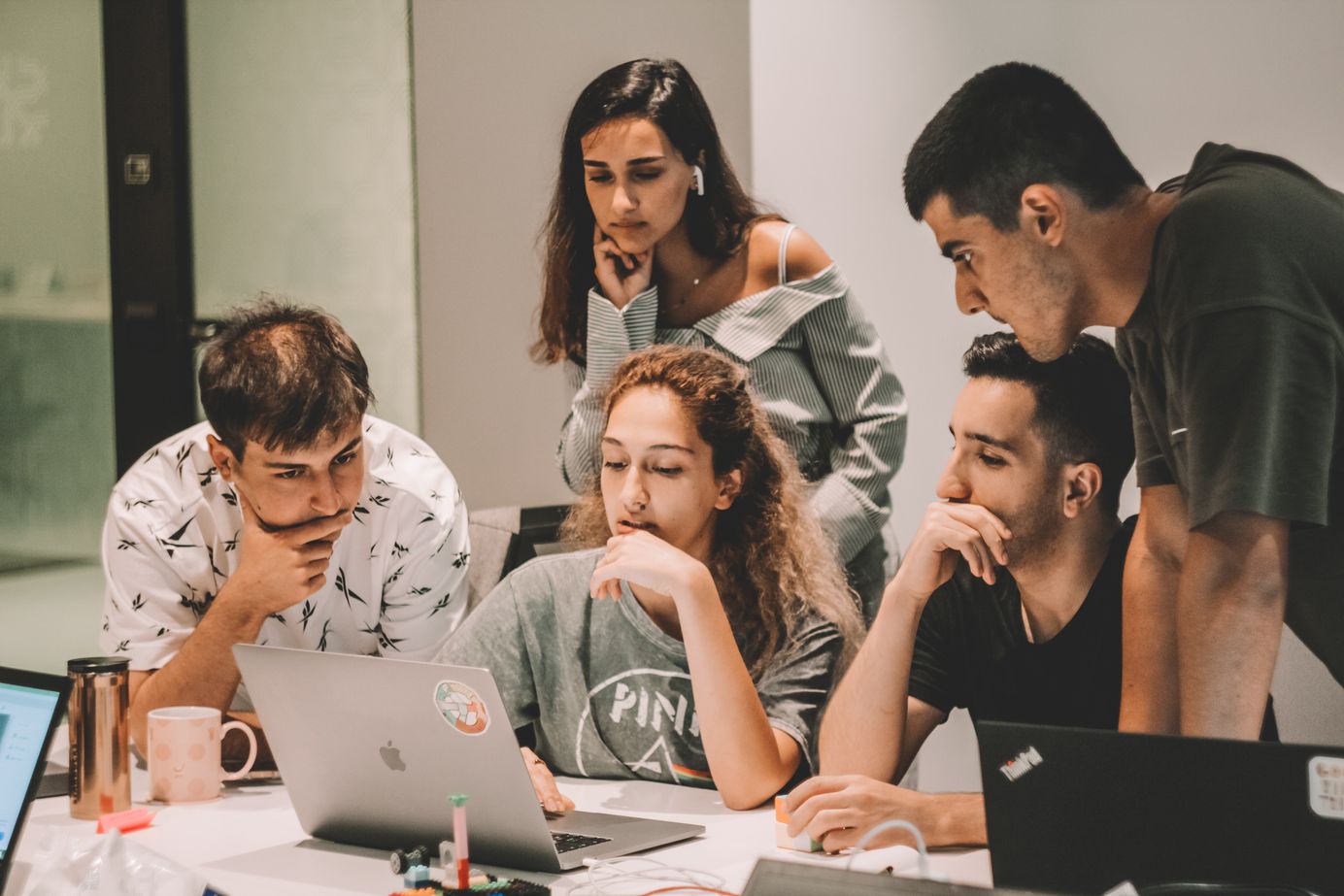 How Digital Transformation Influences Brands' Identity
In this digital world, running a business presents a few challenges. Owning a business only offline will not bring success to your company. Nowadays, business people need an online market to make their business flourish.
And it is when new strategies should be integrated into the company to run their business online. These strategies change the workforce, combine new challenges, and use intelligent technologies to run the business. Sometimes, companies cannot refer to the unique challenges alone, so they take third-party solutions forward.
In a nutshell, digital transformation will take your business to a new level and make it grow. Digital transformation is not an easy process. You should reshape your industry and traditional methods. However, you can still run an offline business with modern technologies that shorten human resources and fasten the workflow.
If some essential details aren't taken into account beforehand, they may fail in their offline business. In addition, digital transformation influences your brand's identity, so this transformation requires specific steps and accurate strategies to be considered before going forward into the digital sphere.
So, to go deep into the details, let's clarify what digital transformation is and why it is so essential.
What is digital transformation, and why is it important?
The absence of regular contacts with the company made customers show interest in having a place to express their suggestions, complaints or ask for help. So it was the beginning of the digital transformation that influenced having an online market and integrating a chain of processes into their business, which transformed their business model.
Digital transformation is the strategy of implementing modern technologies for business purposes to function strategically and effectively. It is not only operational changes but also requires cultural and organizational changes. As a result, digital transformation covers a considerable number of processes, interactions, and transactions. For example, if your company provides apartments for rent, you can leverage digital solutions such as CRM software, social media, etc.
Doing a digital transformation is not easy but possible in all aspects of the industry. You should deploy more technologies into your business but research the benefits of each technology to use all its features. It will help to reach the desired result. To make digitization possible, do it step by step.
For example, employ digital-savvy leaders to manage your business, empower the people to work in the new culture, and do training to teach the fundamental principles to your employees. When implementing training programs, make sure to use visuals, including a process flow diagram to visually represent the workflow changes and how different technologies integrate within the business processes. You can also upgrade your digital technologies from the day-to-day workforce and frequently communicate with your customers and employees to understand what you miss or what they would like to see in your business.
Digital transformation enhances efficiency, increases customer value, manages risk, and navigates new revenue generation opportunities. So to adopt this process, companies need to change the way they operate fundamentally. They should be prepared to make changes in their company culture, working strategies and be sure that they won't fail in the middle of the transformation process.
New technologies aim to improve people's lives, make working processes more accessible, and limit the vast amount of work to be done in hours or even minutes which people used to do for a few days or months. For that reason,  build an online marketplace if you plan to have a transformed digital business. It will be the first digital contact between you and your customers. You will save time and effort to show your products to each customer as they can visit your website and view products by themselves. For that reason, you can build websites similar to Shopify for eCommerce purposes and start engaging new customers through website chatbots.
The core of the digital transformation is the customer. That means that you should understand how you can improve your customers' experience along with this transformation. So this way, you start focusing on your customers and build trust in them. The digital transformation adds value to every customer interaction. It is one of the best ways to generate leads as the online market allows to reach more people geographically.
Nowadays, personalization plays a significant role in marketing in the concept of consumption of goods. Therefore, products should be designed and sold in a digital world to meet customers' needs. In addition, many modern tools like Salesforce Support services automate the whole process and transform the business to engage with clients. Other methods you can use include newsletter software in case of email marketing or a social media management platform for Facebook and Instagram personalization.
Although there are lots of challenges, goals in organizations across the globe, there are also enormous differences in each industry, region, and organization. That's why it is essential to pay individual attention to your customers and business model before starting the transformation. Additionally, before doing a digital transformation, it is vital to have a Kickstarter campaign to understand the tips you want to integrate and plan your online business.
These campaigns have well-defined plans for integrating new methods or changes into your business. They represent a model of your business which you can incorporate into your transformation. But, before starting the integration of that very Kickstarter campaign, rethink your goal and define your strategies once more. Then, after careful research, you can match that campaign with your organization and start the integration. Discover how to track campaigns and always be on the know. For that purpose, compare your product to other similar products, understand your product's benefits, and define your target audience and positioning. So you should identify your business goals before taking the ready Kickstarter roadmap.
Four ways digital transformation affects your brand identity
When running a business, you will have core principles that are already integrated and which you follow. But having your business only offline isn't the same as running it online. Here fundamental changes are being done in your working processes, tools, and techniques that identify your brand and make it unique.
Furthermore, identification in transformed digital business is much more critical as there are hundreds of such online companies, and from the first glance, they don't differ much from each other. So it would help if you integrated a proper culture to differentiate your brand from others and make it successful.
A study by Deloitte Insights, "Greater digital maturity is associated with better financial performance. For example, the higher-maturity companies in this year's sample were about three times more likely than lower-maturity companies to report annual net revenue growth and net profit margins significantly above their industry average. This pattern held across industries."
Digital transformation refers to IT  modernization and digital optimization. It is the process of finding new ways of interaction with customers that works as a lead finder method.
There are different ways to identify your business via digital transformation. Let's now consider four of them which affect your brand's identity effectively.
Digital transformation makes your brand innovative
To avoid Kickstarter failures during digital transformation, start planning your business strategies of using innovative methods into your business.
Digital transformation begins with integrating and using tech products into your company's culture. You start by planning, for which you can use a scrum board that displays your to-do-s. Moreover, they can see what you are working on at the moment and view what is done. It is a transparent method of showcasing your abilities and the company's culture.
As innovative methods start with using modern technologies, scrum will benefit from planning, organizing, and following up all the integrated processes. It is a current framework of Agile which brings your dreams and aims into a reality board.
Scrum is the core of analyzing digital transformation risks, avoiding potential litigation, minimizing impact, and reducing exposure. Scrum is the basic framework for integrating innovative technologies into your business. With scrum, you incorporate the digital transformation within sprints(parts), allowing you to adapt to the new process effectively and without stress regardless of whether you're an Amazon book seller or own a SaaS product. It helps your brand be unique, and everybody in the team has the roadmap of the transformation and knows what to expect next and what their duties are.
You can also build an online community with the help of Scrum, and your innovative approach will attract the attention of the targeted group among billions of people. Moreover, it will make them your loyal customers as with Scrum, communications between stakeholders and customers are instantly done.
Digital transformation makes your brand customer-oriented
With the rise of intelligent technologies, there are lots of methods to understand customer behavior. It means you can seamlessly analyze your customers' complaints or likes and behave accordingly. You can improve your brand services if you know what the customer needs or what you have done wrong.
Besides, you should integrate a user acquisition strategy to acquire new customers and engage with them for a long time. However, it can be done only if users trust your brand and accept it as a unique company. In the meantime, you should pay attention to your customers' preferences as well. Maybe they like video content more, in which case, you can make a video from images on your social media platforms. Or maybe they prefer new methods of communication instead of email signups.
Digital transformation increases users' orientation with new technologies, and users are always in touch with the company expressing their needs. For example, Salesforce Commerce Cloud's study shows that sales increased 89% with digital transformation, and digital orders rose to 62%. Digital transformation helps your customers do online shopping or orders without wasting time. With a high speed of website response and engaging popups, delivery reaches in time which builds trust in customers. In a word, digital transformation identifies your company. It recognizes it as a user-centered brand as every detail is thought to make your customers feel like individuals whose voice is always heard.
Digital transformation makes your brand a better operating model
Whenever your customer has an issue, they need to come to the place where your company is located. Most of the time, wait for hours to speak up about their problems if you run an offline business model. Digital transformation solves this issue, as with the help of chatbots, they can have real-time support whenever facing an issue or having a suggestion. So the brand starts operating in a better way, and your business becomes faster, more effective, and more reachable. This way, your company identifies itself as customers knowing that if something unexpected happens, the issue will be solved in minutes, and the brand will quickly react. Digital transformation operates soon with the help of automation and artificial intelligence and data annotation.
Digital transformation identifies your brand with a multi-channel experience
Technology has given customers the opportunity to get what they want, whenever they want, and how they want it. Today's consumers are not tied to only one channel. They browse in-store, shop online, share feedback through mobile apps, and ask questions on social media. Moreover, they even refer to influencers to have reviews for the company. In this case, digital marketing transformation allows you to find  influencers via Facebook or find influencers by scraping Google and make a good online PR of your services and products via FB watch, posts, or stories.
If you have a business website, you can add your product to that hosting and use the corresponding URL to share it on Instagram, LinkedIn, etc. It promotes your business in multiple ways simultaneously, which saves you time, effort, and increases reachability and product sales. This is why it's important to make a quick WordPress hosting comparison if you're going to use it, and choose the one that's most convenient for you. In addition, with multi-channel experience and sales automation, more people get to know your online business, which identifies your business in the digital world. So digital transformation also influences lead generation through social media.
How to use digital transformation for better branding?
Digital business transformation is becoming more relevant nowadays. International Data Corporation (IDC) forecasts suggest that 60% of the Forbes Global 2000 will have doubled their productivity by 2020 due to digitization and the adoption of technology to streamline processes. As businesses are constantly shifting and evolving, this has accelerated digitalization.
Digital transformation turns standard sales into natural eCommerce. You can integrate artificial intelligence to uncover new insights into your business. Digitalization utilizes virtual reality and augmented reality to improve product design and service processes.
Here are some ways to show how digital transformation can be used for better branding.
Integrate agility into your brand
Digital transformation is based on Agile methodologies. Use Agile to transform your business into digital reality. It is a well-defined strategy where you set project goals and create a project plan. With Agile, your brand becomes more flexible as you can transparently manage your resources. From artists who provide custom oil paintings to SaaS company owners, everyone competes to be present and active online so that they can reach out to their audience easily.
Agility allows estimating your project costs which are fundamental factors for any brand. It helps qualify requirements that are needed for identifying the brand in the digital age. You can easily schedule your activities associated with the milestones as the digital transformation can't happen immediately for all sectors. A step-to-step guide is required to realize and modernize your brand where agile plays a core role.
Agile allows you to schedule project initiatives, understand the budget. Here the roles are well-chosen, resulting in assigning tasks to individual members or employees of the company and following the working process. Many tools make your brand more agile, like a logo maker, Jira, Trello boards. It is a way that helps your brand bloom as strategies have been developed beforehand. It means that digital transformation also helps to assess risks and take action if something unexpected happens. For example, Salesforce integration services provide tools that measure the obstacles and flag them to be solved.
Create mobile apps and websites for your brand
Having a good website/mobile app also instantly boosts your credibility as a legitimate business. So here are a few validating reasons why you need a website.
First of all, websites are vital to showcase your offer, indicate skills, or provide information. They will help your business have a better position in the market. When having a website, your users will rely more on your business. Moreover, consider implementing bots on your website for a more human-like interaction. Find out how bots work, add them on your site, and connect with your prospects more effectively.
Second, websites will save you time. There are many reliable website builders which will help you have your online business in a few minutes. So, you will not spend much money on building it. It will save you time which you can invest in brainstorming other ideas for your business. This way, users will not bother you each time by asking for some business-related details.
Reimagine the customer journey
With new technologies, you can have a data-driven strategy to restructure customer experiences. As the customer is the center of digital transformation, everything should be thought to meet their needs. For that purpose, before starting planning the change, reimagine who your customer is, consider their age, gender, and interests. Promote your business on social media to understand how much you are interested in new leads. Get the best of email marketing but consider using SPF checker for successful email deliverability.
Digital transformation allows establishing an omnichannel system to connect all communication channels to understand how customers engage with your brand. Many successful companies have applied digital transformation, and their branding has become more popular. For example, Starbucks embraced digital transformation like this. With modern technologies, they personalized experiences for each individual based on preferences, order history, location, weather, and time of day. Then they used all this information to have special offers for their customers, making the customers into loyal members.
Ensure data protection
Digitalization gives companies the option to combine data from all customer interactions and store it in their database to protect customers' security. To avoid potentially damaging data, companies should make company data security a priority from the beginning whether they will be working on SaaS email marketing or promotional SMS campaigns. When doing operational changes in all organization sectors, ensure that the project is vetted by privacy or legal experts before it proceeds further. For that purpose, you have to store the data in the new database and have a separate cloud where you can keep each detail related to the company data.
Thus, data privacy should always be a foundation of any digital transformation project, as, without it, the whole "house" will start to fall. Digital transformation evolves many technologies, tools, and artificial intelligence, which make the data secure more easily. To ensure your data security meets the lows, you can also hire exceptional privacy architects to make the legislation of the data.
Many digitally transformed companies pay careful attention to data privacy and meet the privacy law standards. Litecoin is a safe way for the cryptocurrency industry as they have applied digital transformation into their company and meet privacy security standards. They protect your data related to transactions safely in their huge clouds and databases. They have integrated this method to attract new customers and rely on their company's terms and conditions. So everything is done within the law with higher levels of privacy.
Thus, digital transformation has the safest method to protect data security. It would help if you planned what technologies or tools to use carefully and in what order to keep the data, and digitization will make it all possible.
Break down silos
Digital transformation should change your company's culture. If only the heads of the company were making decisions and assigning to employees, with the transformed digital company, each employee has their voice. Internal communications system means even the most resistant departments have to involve and contribute their necessary elements to the business's growth.
Breaking down silos should start with managers. They must have the vision that a free flow of information will help the entire organization. In addition, managers should understand the company's long-term goals to lead the team accordingly. Digital transformation tools allow the integration of such collaborative methods to break down the silos in the company and make the goals straightforward. For that purpose, a good communication channel should be established for team members. Regular offline or online meetings should occur, enabling us to solve possible issues and collaborate on each topic. You can also consider video conferences, webinars, and other types of educational meet-ups for your team.
So employee engagement can be as critical as customer engagement. It would help if you didn't forget that employees are representatives of your business. Suppose they don't feel comfortable in their working environment and can't speak up about relevant issues when facing work. In that case, they might quit their job and even do black PR for your business, resulting in ruining your company goals. So cultural change in your company with the help of digital transformation will lead to increasing your brand initiatives.
Conclusion
To sum up, digitalization is a key to your brand identity. It is a combination of many processes and changes that bring your brand into a new reality with the help of new technologies. Machine learning, artificial intelligence, chatbots, and other modern technologies make business processes faster and more efficient. But, from enhanced collaboration and productivity to delivering genuine ROI and business value to the destruction of silos and a more engaged workplace, digital transformation will only be indeed achieved if brands transform on the inside as well.
In practice, end-to-end customer optimization, operational flexibility, and innovation are critical factors for any digital transformation. With these keys, the development of resources, the value will transform a business into a digital one. In digital transformation, consider significant data security issues and prepare huge clouds to store them for future use.
So, take a step and turn your business into a transformed digital company to achieve more success and build a stronger brand.
---