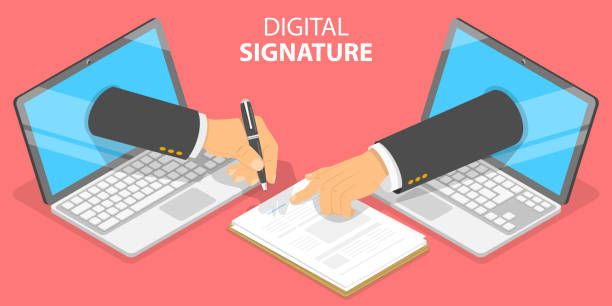 5 Benefits of Choosing an eSignature Software
Every business, every day starts with piles of paper that are pending to be signed so that the rest of the proceedings can be finished. Sometimes it becomes a little hectic for the senior head of the company to look after these piles due to a shortage of time or lined-up meetings. In such cases, signatures get delayed and make the companies lose on big contracts.
In this case, there must be a flexible solution so that no business can lose big contracts just because of signatures. Here we are with a proper solution to the above-mentioned proper, "E-Signatures". Yes, you heard that right. "E-Signatures" help the businesses to move away with the paper-driven contracts and shift them to a modern way of locking deals by signing the document electronically.
Doesn't it sound amazing?
Let's learn more about what E-Signatures are.
Everything You Need to Understand About E-Signatures!
The real meaning of E-Signatures is when data is stored electronically and the signatory uses any electronic medium to record his or her signatures to confirm their approval are known as E-Signatures.
Various applications are helping businesses to scan their signature on their website or app and make use of it whenever in need. In other words, Electronic Signatures includes a scanned image of your ink signature which you can use whenever you need to sign a document. CocoSign is an application which not just helps you to store your e-signature safely but also helps you to use it at times when you need it. It eases your work and also is time-efficient.
Still not convinced about what are the benefits of e-signatures?
Worry not. Scroll down to know the amazing benefits of ESignatures!
Some Amazing Benefits of E-signatures!
Affordable Solution for Businesses
One of the benefits of e-signatures is that they are not an expensive solution. Hence, businesses can easily afford them. And make use of it at times of need. Another big advantage of using an e-signature solution is that you can easily cut paper costs and printing costs as this provides you with an entirely digital solution so paperwork is not needed. You can quickly sign with an e-signature application and collect your pending payments, send proposals, or any other business-related proceedings without any delay.
Helps You Grab Global Business
With the help of E-signatures, companies can easily pitch overseas businesses and grab the deals successfully. This is because e-signatures take less or nil time which makes the business proceedings quick and at the same time helps you to grab deals more easily and without any delays.
As earlier, overseas business was possible but it used to take a lot of time for the business papers to reach the global vendors, and hence at times, there were possibilities of losing that client. But the opposite happens with the e-signatures. It helps you lock deals more often than before.
Paper Savings
Tools like CocoSign help businesses to sign the documents digitally and not manually. This helps businesses to reduce paperwork and move towards a paperless society. This is a great initiative as you get to save on many other things as well like printing costs, scanning costs, transportation costs to send the documents. This is a smart approach and businesses are increasingly moving forwards with this integrated approach.
Moreover, you just don't have to wait for long or keep checking upon when you will receive the documents, rather you get notified on your email or smartphone as and when the documents have been signed.
Centralized Storage Space for Documents
Well, gone were the days when businesses had separate storage spaces for documents. At times, there are possibilities that a particular document gets missed out and you tend to land in trouble. There were also possibilities of misuse of business documents which were not safe.
Today, with the advent of e-signature solutions, businesses can easily keep their important documents, files, and folders in one place (digitally) and can access them as and when they need them.
This not just helps them for smooth workflow but also keeps their documents safe and secure.
Better Experience
As clients can sign the documents easily from anywhere, anytime, you may get your payments faster than before.
Along with that, if the clients ask for real-time access to important documents and folders, it is possible with the help of tools like CocoSign, which connects businesses with their clients.
Many people think that Digital Signatures and E-Signatures are the same. But is it so? Read on to clear your confusion.
The other name of eSignatures is Electronic Signatures, whose meaning is clear. It is a solution that is used to accept a document or a transaction with a signature. It is widely used in situations when everything is operating remotely in situations like Pandemic. Many businesses have shifted towards this solution to curb the use of paper and on the other hand to foster business working. These signatures have full authentication and are fully legal.
On the other hand, digital signatures are something which is also an electronic form of signatures but the main difference between e-signatures and digital signatures is that digital signatures are a scanned copy of your original signature, say ink signatures. Whereas, eSignature is a fully automated form of signatures.
So, these reasons explain the disparity between these two forms of signatures.
Why Are E-Signatures Important?
Say Goodbye to all the paperwork associated with business and switch to a more convenient and fast solution of managing business-related work, E-Signatures.
The main reason why e-Signatures are widely accepted is due to their flexibility and smoothness in the conducting business process. It enables the companies to send and receive signed documents in no time digitally. It is a safe and secure way of conducting business. It helps to reduce courier costs and boosts efficiency in any business.
Are you not aware of when and where you can use E-Signatures? Not an issue! Move on to know more about it!
Common Uses of E-Signatures!
Financial Documents
Financial Documents or Invoices need signatures to be processed further for the payment procedure. In situations like a pandemic, this may not be possible to do manually and hence this evergreen solution would be a great solution to this problem. Make your E-Signatures on CocoSign and send financial documents to your clients in no time.
Contracts and Legal Documents
E-signatures are legally binding. It is an ideal approach to use ESignatures at times when you are ready to make a contract or sign a legal document like auto insurance. In such circumstances, you need something authentic and safe. Hence, CocoSign helps you with your needs.
Users generally get confused about some questions and today we are here to solve them for you.
Frequently Asked Questions!
Is the e-signature solution mobile-friendly?
Of course, Yes! As customers are heavily inclined towards their smartphones because it is handy and easy to use, companies have made these tools mobile-friendly. It enables the users to use these tools the same way they use them on the web. Simply go to the tool. Say CocoSign and prepare your e-signature and you are all set to sign.
Is the e-signature solution customizable?
To provide the users with a seamless experience, brands have decided to make e-signature solutions customizable. This not just helps the users to build trust with the company providing such solutions but also inclines them to a high adoption rate. As the country is rapidly moving towards making each society adapt to the 'new normal' that is the e-signatures, giving these features is a must to make this happen.
Conclusion
The benefits provided by e-signatures make it a worthwhile investment. It not just saves your time and money but also helps you with a better customer experience. E-signatures help every business whether it is small scale or large scale with its superior features.
So, if you are ready and thrilled to implement such services in your business, then feel free to contact CocoSign or you can even contact us via email.
---