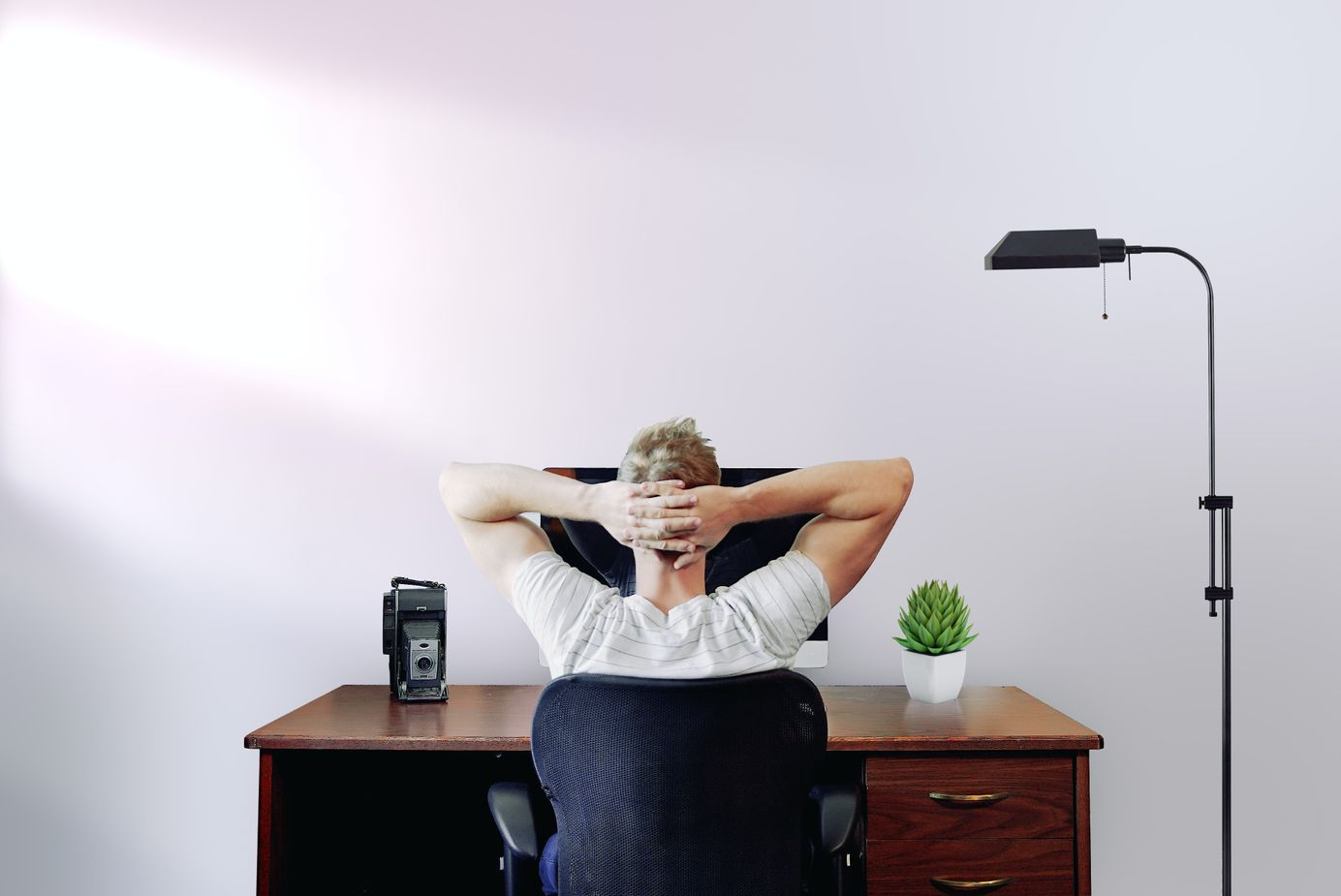 10 Tips for Parents Working from Home with Kids
Before the pandemic, working from home used to seem like a dream for everyone. Getting to enjoy more time with family, cutting on the commuting time, and getting to enjoy more time relaxing at their home. But now, when people are facing this dream, it appears that reality is far away from the dreams.
Parents who tend to work from home, are having trouble managing the work and the childcare together. Juggling between looking after the kid, and focusing on the work is way too difficult. Today, for them there exists a very thin line between work time and personal time.
At the end of such a tiring day, you might feel exhausted from realizing that no work is done, and you end up being a bad parent as well. How impossible this task might appear, you need to learn that to make this work easy, you need to redraw your expectations and the work lifestyle. To help you make the work from home more efficient and productive, we present you with 10 top tips in this guide.
To manage their remote employees, companies nowadays use smart MDM solutions with extensive features like containerization, team communication, content management, which can help you stay productive and organized.
Motivate yourself with the positives
It is worth noticing that while some parents are still opting to work from home by choice, many others have to surprisingly face the new normal of working from home.
The situation today presents us with unique challenges, which could have never been thought of. However, it is more essential to focus on the advantages it provides a person. From avoiding daily travel, getting more time with family, to dining with the family or avoiding annoying colleague interaction at the office, no doubt, there are many advantages of working from home.
Challenges won't be an easy play to face, however, focusing on the positives can help pass the stressful days with ease and calmness. Working from home with kids can be tough. That's why the pulse survey is here to help! It will take only a few minutes of your time and we are confident that the information shared about our company through this form could produce amazing results for any parent looking into reducing their work hours or leaving altogether in order to spend more quality family moments together.
Thanks for Aaron Masterson, Local Furniture Outlet
Fine-tune your personal life well in your schedule
Having a schedule not only helps kids assemble pieces of work, but it can enormously help adults to streamline their routine and operate more efficiently, said by Kristopher Jones Founder & Co-CEO of Special Guest App. A schedule will help you stay focused on your task, and increase productivity by multitasking. Through this method, you can even battle down all the interruptions in between and give time to your family as well.
Start with a morning schedule, to make your day more predictable, do remember to strictly abide by the schedule. Wake up on time, get ready for the work, pre-plan all the work before time, and then open up the laptop to start the day with new freshness.
While this was all set for the work to kick off, you need to optimize your home life as well, by aggregating it into the work schedule. Add time for relaxing, helping with the home chores, playing with the kids, and some time for yourself. Do leave a space for adjustment following the daily changes and challenges one gets to face.
If you can fully take the advantage of a flexible schedule to organize your day, then you are all set to make your work-from-home life easier and more beautiful.
TIP: Craft a schedule with the people you tend to live with. 'I work in the morning, and watch kids in the evening, while my husband does the opposite.'
Be sincere with your team
How hard you might try to keep away the disruptions from your work, they are yet bound to happen. As a parent, you will have to face situations where your kid might run right in your room while you are attending a video meeting, or throw tantrums during calls, or there might occur an emergency.
In such a situation the worst you can do is act as if everything is fine, and just continue with the work, saying you don't need any help. But do you feel it's the best option?
The best option is to confront your team about what the true situation is like. Ponder on what request can be made to handle the situation well and be more productive. Adjust the work in the schedule a bit, and remember to be patient with your kids.
Increase focus by optimizing the workplace.
Go ahead by assigning one particular area of your home to become your workspace. This will help you limit distractions and entirely focus on the work. Although this is not a necessary and compulsory option to stick to, however, you can consider it.
So next time when you will arrive at your dedicated workspace to operate the work for the office, you will be prepared mentally to focus more on work this time.
Ideally, this could be a separate room, away from your personal life to give you a home office feels. Do involve your family in the discussion before assigning a particular space for work. Ask them if it works for them as well, and then convey the rules on how to get your attention from there at times of emergency.
TIP: You can tell your kids about distinct ways to communicate with them while you work at your home office. Convey to them that green stands for 'Yes, come in' and red sign to 'No, do not enter now'.
Divide the work into short periods
The parents of babies and toddlers tend to face the hardest time managing the kids because they cannot leave small babies alone while they work. If you are one of those parents who have to take care of a small baby at home while working then try working in short bursts. For instance, bring in your laptop for work as soon as the child is asleep.
However, if you are lucky enough to get the support of your parents in handling the kid, then design a schedule to incorporate this as well. Try setting in time to come out of the office, and not opting to lock oneself in the room all day long.
Foster creative activities for your kids
Kids cannot be kept quiet all day long; you probably cannot hook them with a book or a game for a long time. Thus, to take the best care of your child, get them to stick to a play involving nurturing creative activities.
Engaging your kids with a different set of toys and activities to do can encourage them to learn more meaningful activities. This way you can take out more time to focus on other activities. Creating craft from scratch using the art materials, or solving a puzzle, can help them learn more about independent play. This will spark their imagination and help them build creativity while doing things.
If you find your kids can engage on screen for some time while you attend important calls, then go about checking for some good educational content, or some great digital games like spell check, music skills, or museum tours.
Wisely schedule your meets
Every working parent has some sort of ill-fated mishaps to share in their life. These instances will bestow your colleagues with the best laugh, but to avoid such situations from occurring in the future prepare for them today. Make a non-verbal sign for your kids, reading 'do not disturb', or paint it red. Show them to your kids while attending the zoom call, or framing an important PPT.
Normally, this works for children who are young enough to understand these signs, however, for a toddler, it can become difficult to interpret. Therefore, schedule a call with them while they sleep. Also, at times opt to reschedule the meets or calls if your child is awake and you are on child duty.
Make the best use of the technology
Today the advent of a more efficient technology like cloud computing has evolved the era of work from home. Now, you don't need to manually exchange the documents or even send them through the mail, team members can directly log in to the account and access the stored information online.
With applications like Google meets, zoom calls, Microsoft Teams, or software such as Trello, you can easily keep track of all the work while taking care of your kids. Be it setting up a different background on the Zoom call, to keeping track of the work left to be completed with the use of Keep Notes, now, you can easily make the right application do the job for you!
Know when to sign off the work.
To be honest, it is true that work-life balance while staying at home is the toughest job. While many praises how working from home gives the liberty to do things your way, but the truth is far away from the saying. At times you can even feel as if you are always at work in this new normal. Thus, it becomes more important to know when you need to switch off.
As a parent, you need to manage the work while completing the tasks as per your schedule. There should be flexibility to incorporate some time for your family in between work. Moreover, you need to set up a time when you can finally say 'I am done for the day.' This needs to be followed with some self-discipline and productivity amongst your teammates. Therefore, clear boundaries need to be drawn to keep the stress off the roads.
Don't shy away from asking for help.
Juggling with work and parenting is a tedious task, and you ought to deserve a medal for this talent. No doubt, in handling these tasks with more perfection you will be needing a helping hand. Either getting support from the family members or hiring people for childcare or maybe asking for flexible work hours from the employer, all of these options are great ones and you should reach out for them.
Above all, be easy on yourself, don't over expect in managing everything effortlessly. Look out for opportunities to make your work-life appear easier. Don't stress out if things don't go as per the plan.
Sometimes the day will be very hard, and everything will seem to fall apart, just don't let hope fall too. Take help from others, indeed help them in their time of need, and manage the work in a team effort.
In the end, do remember to take care of yourself as well, know your limits, and focus on your well-being together with looking after the child.
---