When sharing a document with someone, it is essential to remind them to perform the action before a certain period lapses. CocoSign provides a handy tool for its users to set automatic reminders to recipients, ensuring that the shared document does not get lost in recipients' inboxes.
How Do I Set Reminders on Shared Documents?
In the final Review stage, click on More Setting to reveal a time and reminder option. Enter the frequency of days you desire to send the reminder to your recipient.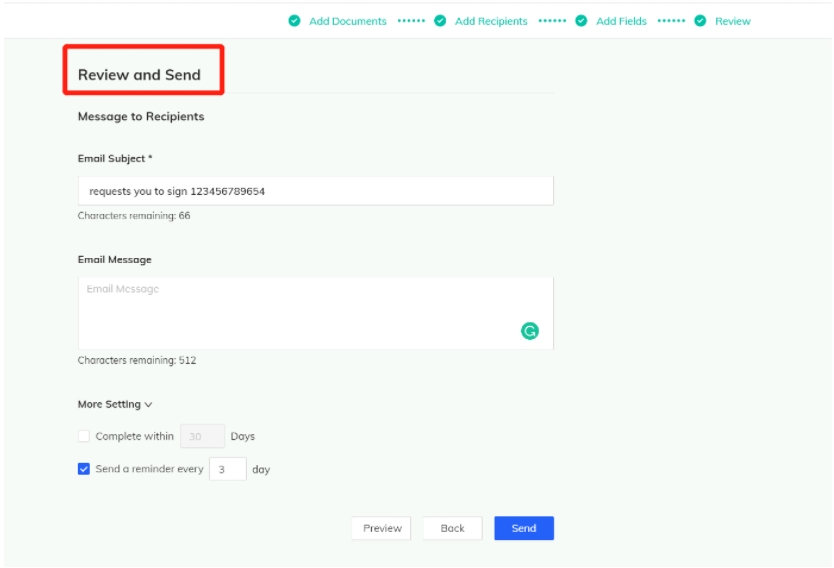 Click Send to share a document with a reminder to your recipient.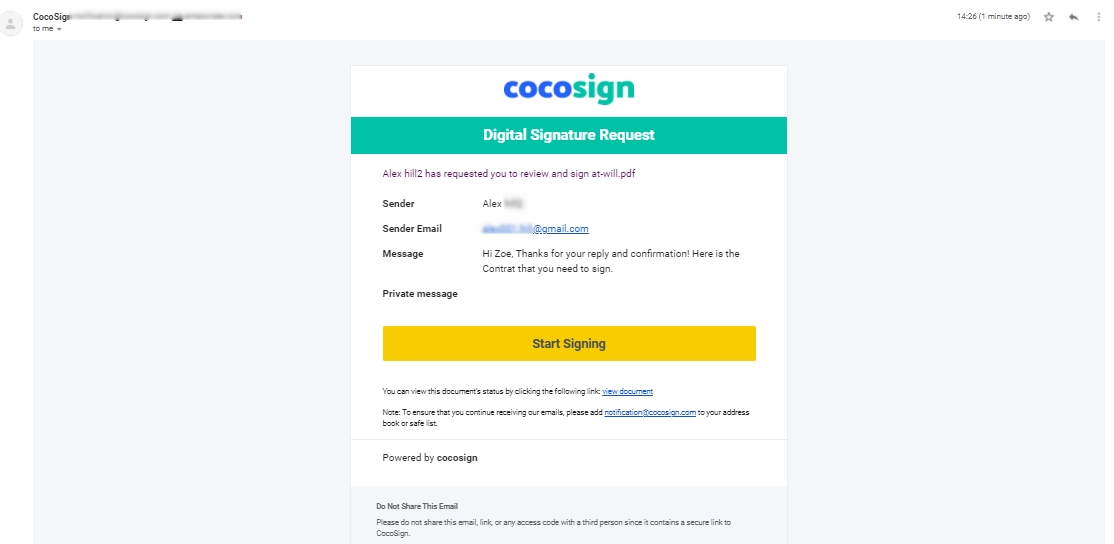 Once sent, your recipient will receive a notification on their email in no time. The reminder will be sent out automatically with the preset interval before the recipient signs the document.
Still can't find what you're looking for?
Related Articles