There might be times when you need to use one document frequently for signature collection and other purposes. You can create templates for further use, saving you the time and hassle in document creation from scratch.
How to Create a Template?
Log into your CocoSign Account and click the tab Template in the dashboard.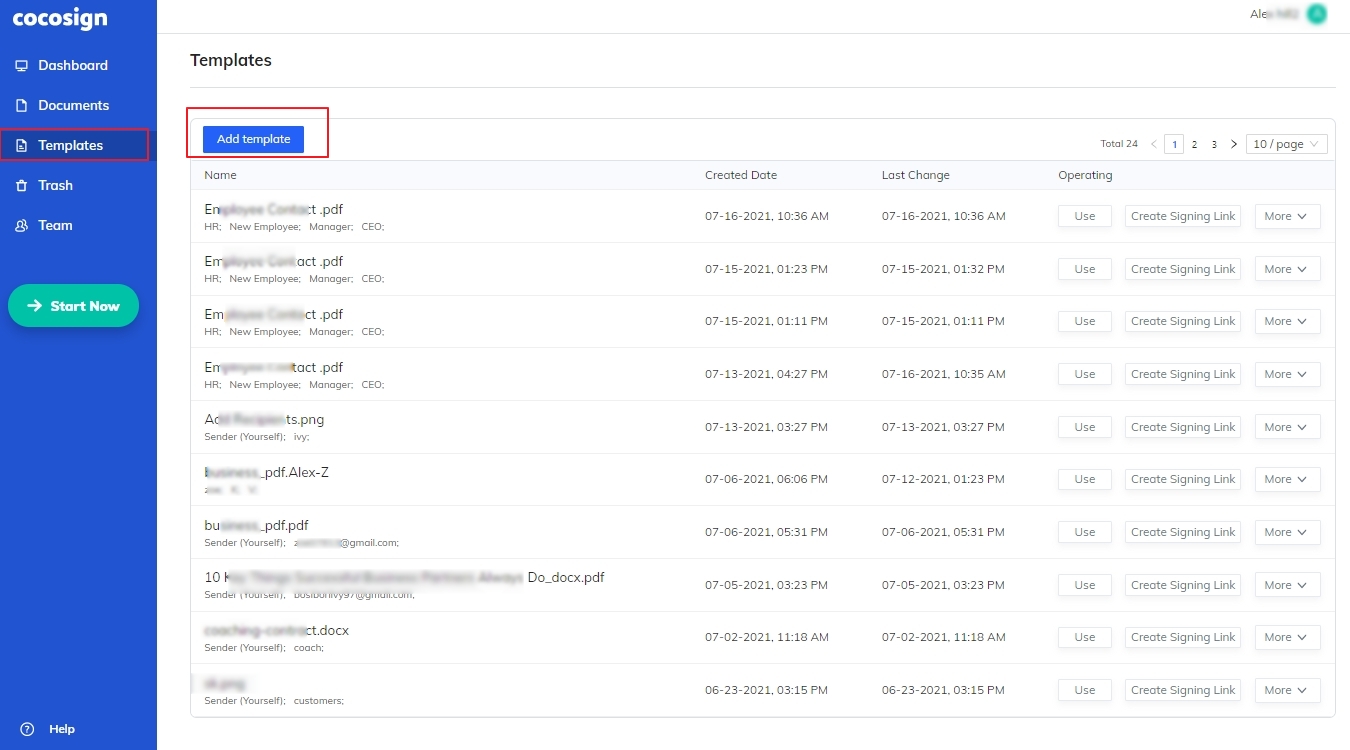 Click Add template. Then upload your document that will be used as the template.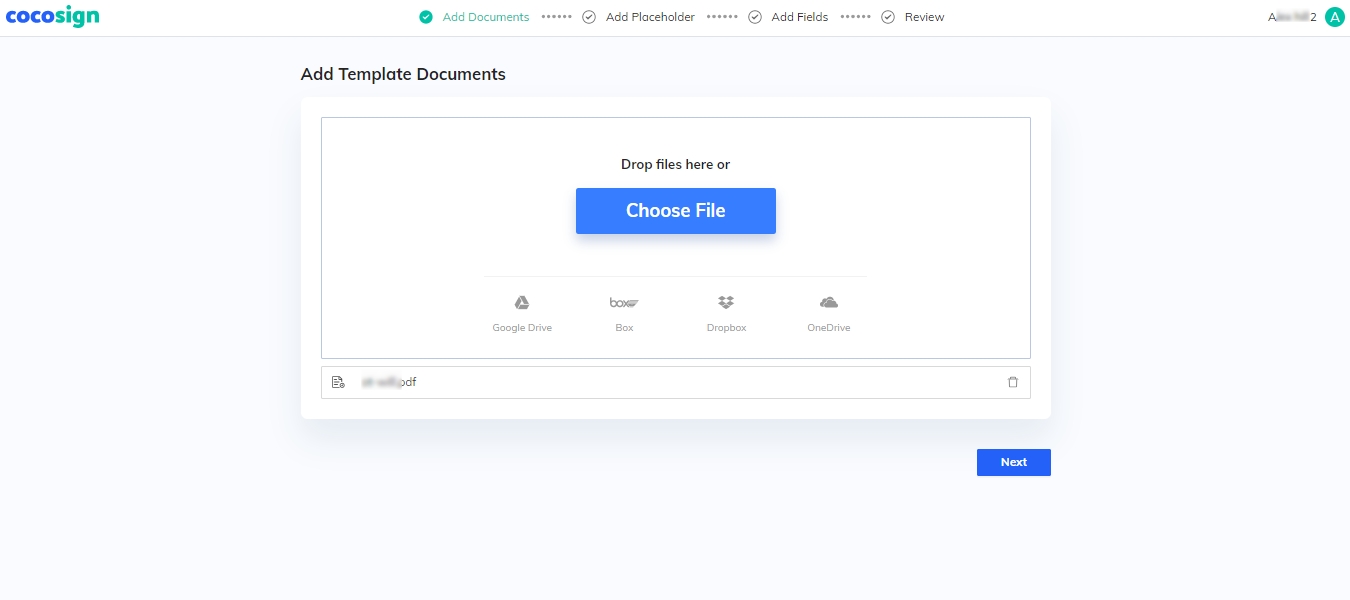 Enter the name you've made for each signing group. If you want the document to be signed in order, you can click Add a signing step to create a second signing group, so that the second group can only sign after the first group finishes signing.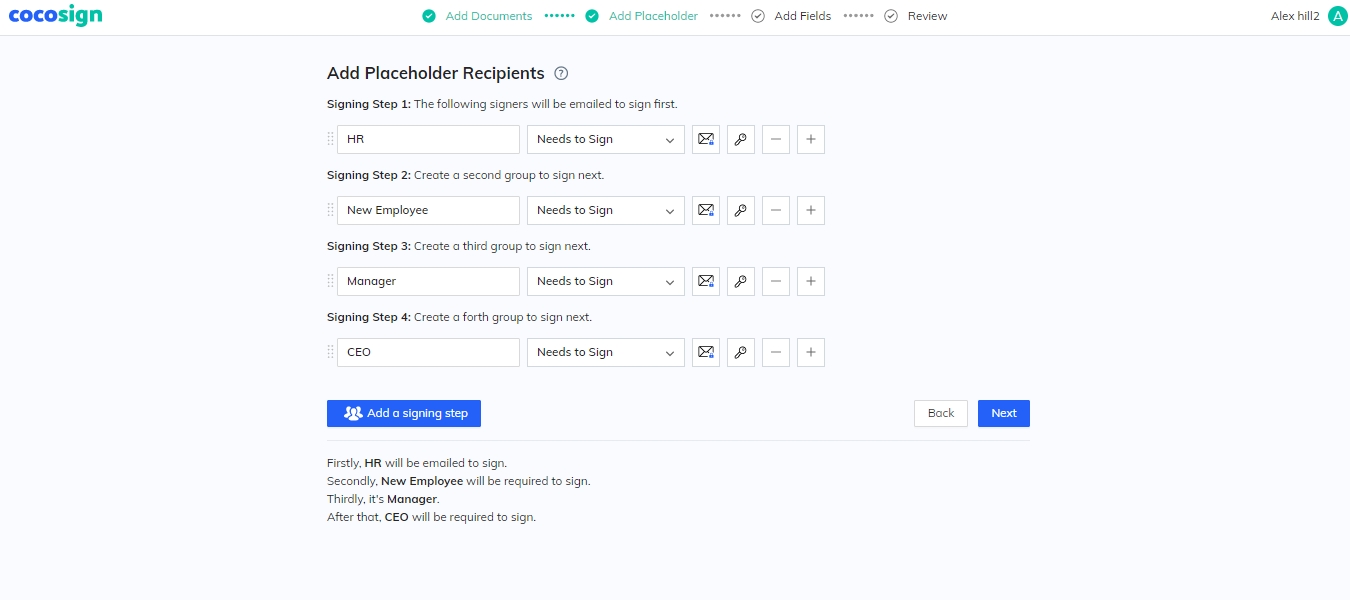 After finishing the setup, click Next. And you'll be taken to a screen where you can assign fillable fields for each signer or group, with the toolbar on the right side.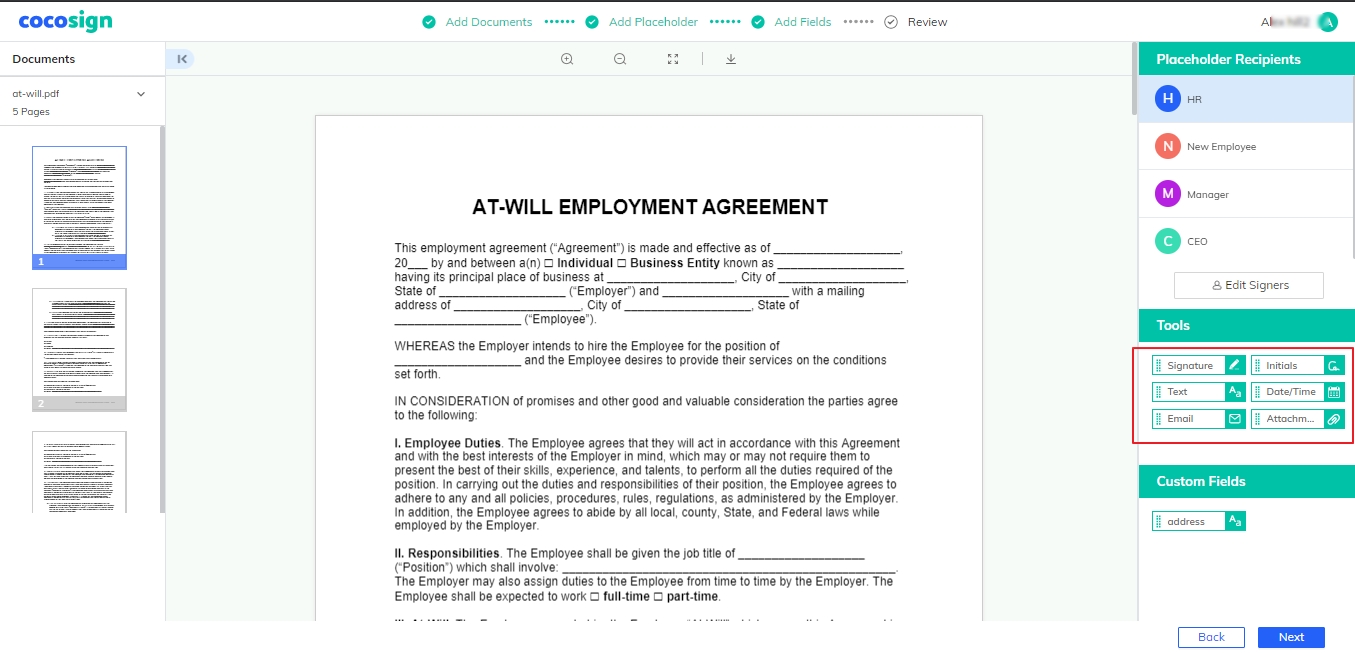 Hit the button Next, and then click Save Template in the new pop-up. Now you are ready to use the template. And you can find it in the Template section of the dashboard.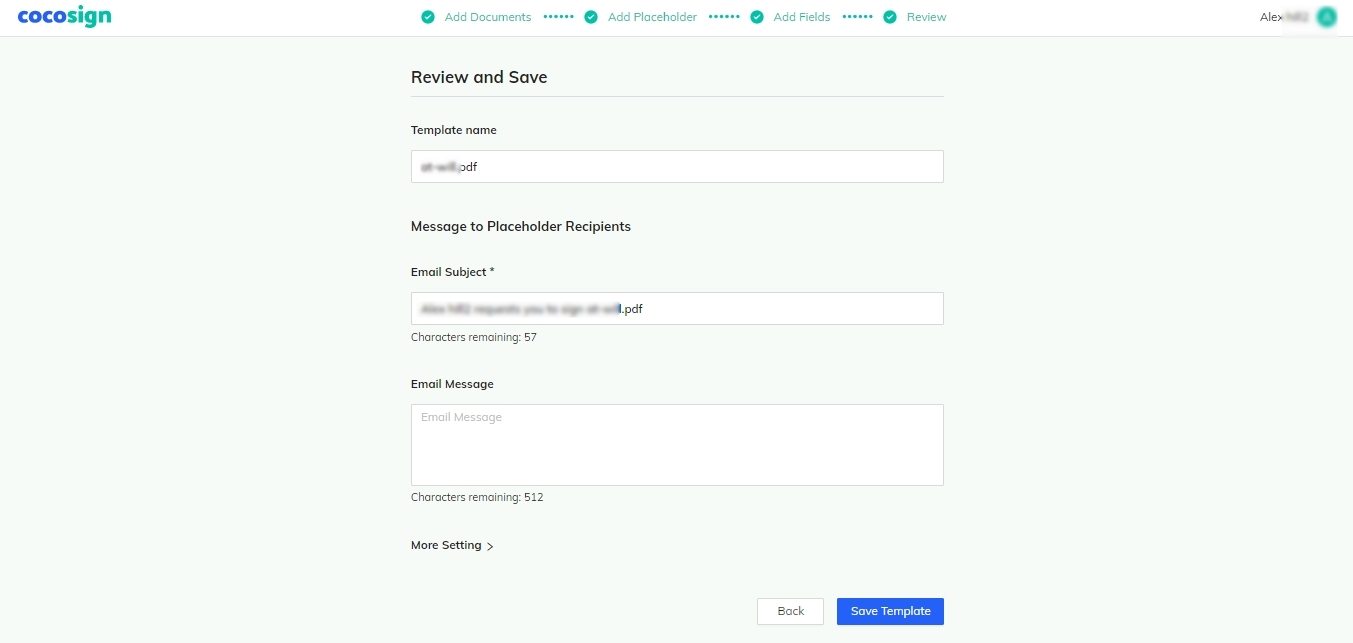 In the Template section, click Use. Then add the emails and names of recipients in each signing group. Hit the button Send, and the document will be sent to them in one second. You'll get an instant notification for every activity the receivers do, such as opening or signing the file. Please click here to get more detailed instructions for using the templates created.
Still can't find what you're looking for?
Related Articles