As you look to grow your business and personal relationships, often you will need to get into formal agreements with someone without a CocoSign account. Utilize this Sign From Email-Guest feature to invite any of your signers without a CocoSign account to enable you to foster your relationship with a formal agreement.
How to Invite a Non-CocoSign Member to Sign as a Guest
Upload your document and navigate through the steps from Adding recipients to Review and Send, and click on Send to send the document to your recipients.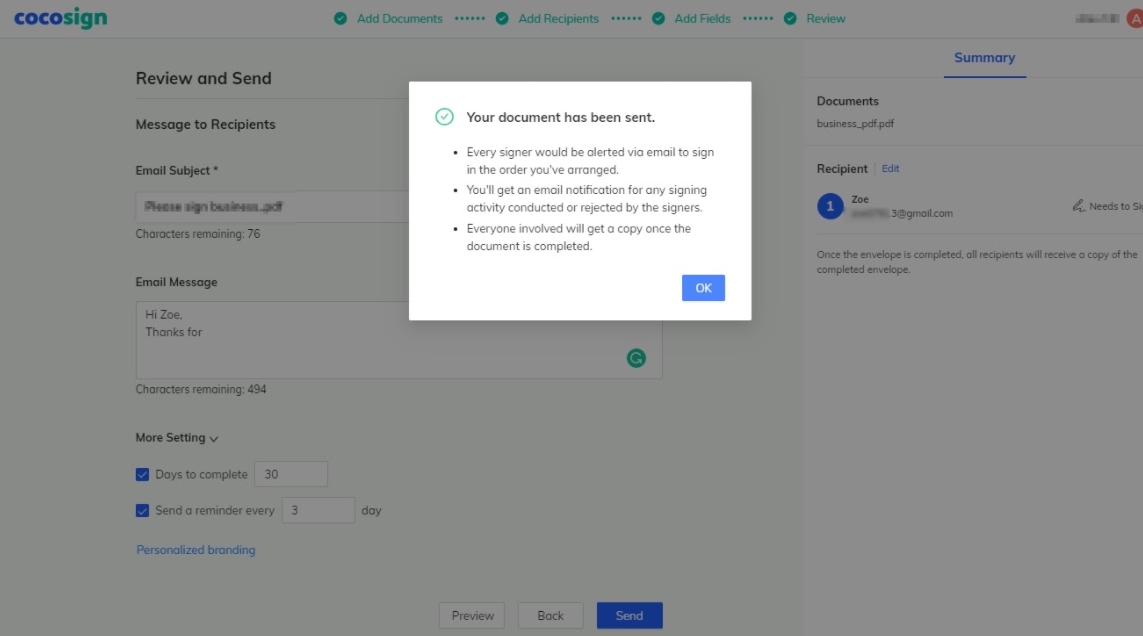 Your recipients will receive an email with a Sign From Email - Guest invite. Simply by clicking on Start Signing the recipients can sign your document in a minute!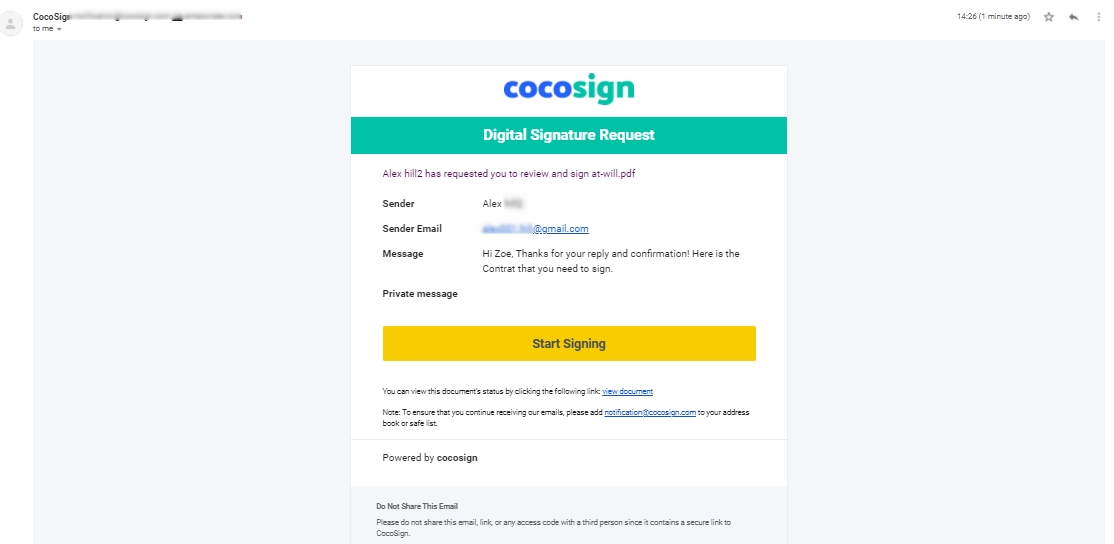 This way, with turnaround time chopped down, your recipient will appreciate your professionalism and high efficiency throughout the signing process, exerting positive influences on your business.
Still can't find what you're looking for?
Related Articles