If you are an existing CocoSign user, you can sign the documents from the CocoSign dashboard directly.
To Sign Documents from Your Cocosign Dashboard:
Firstly, click the Awaiting My Signature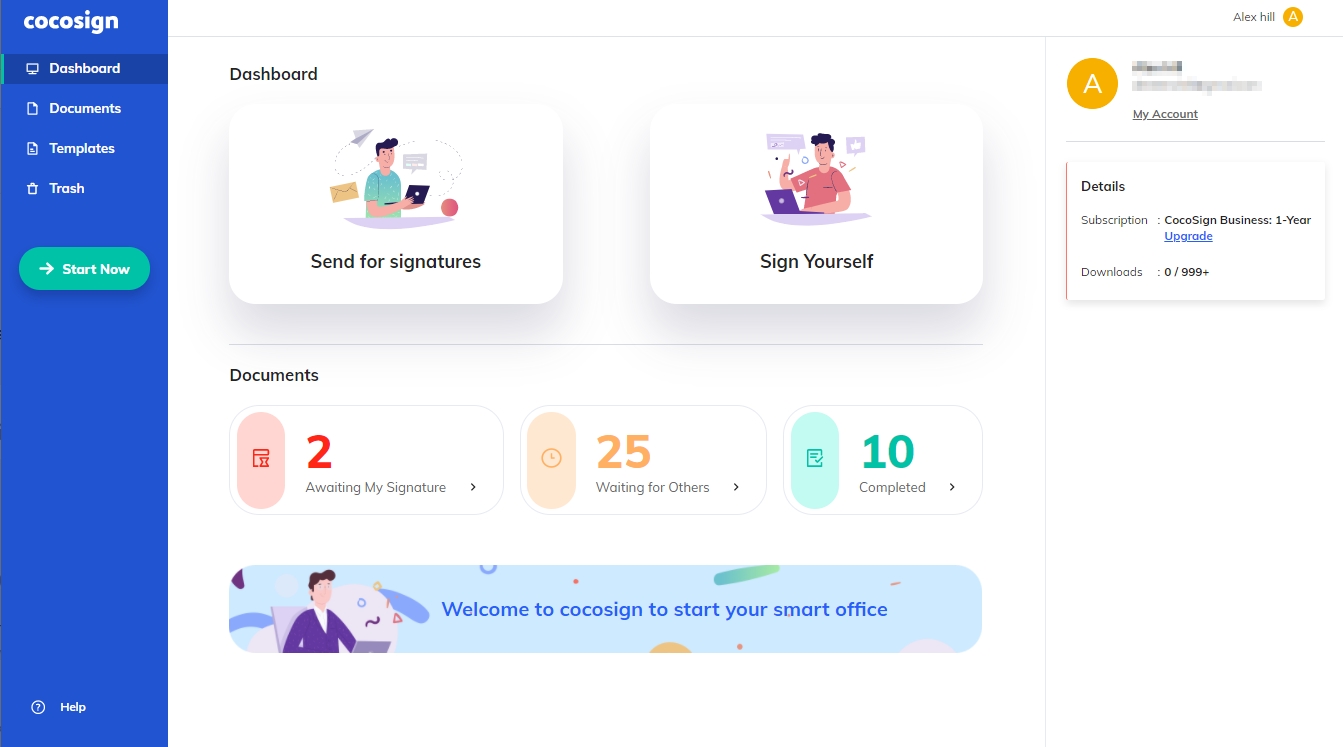 Then you can choose to sign from the ones listed under the category of I Need to Sign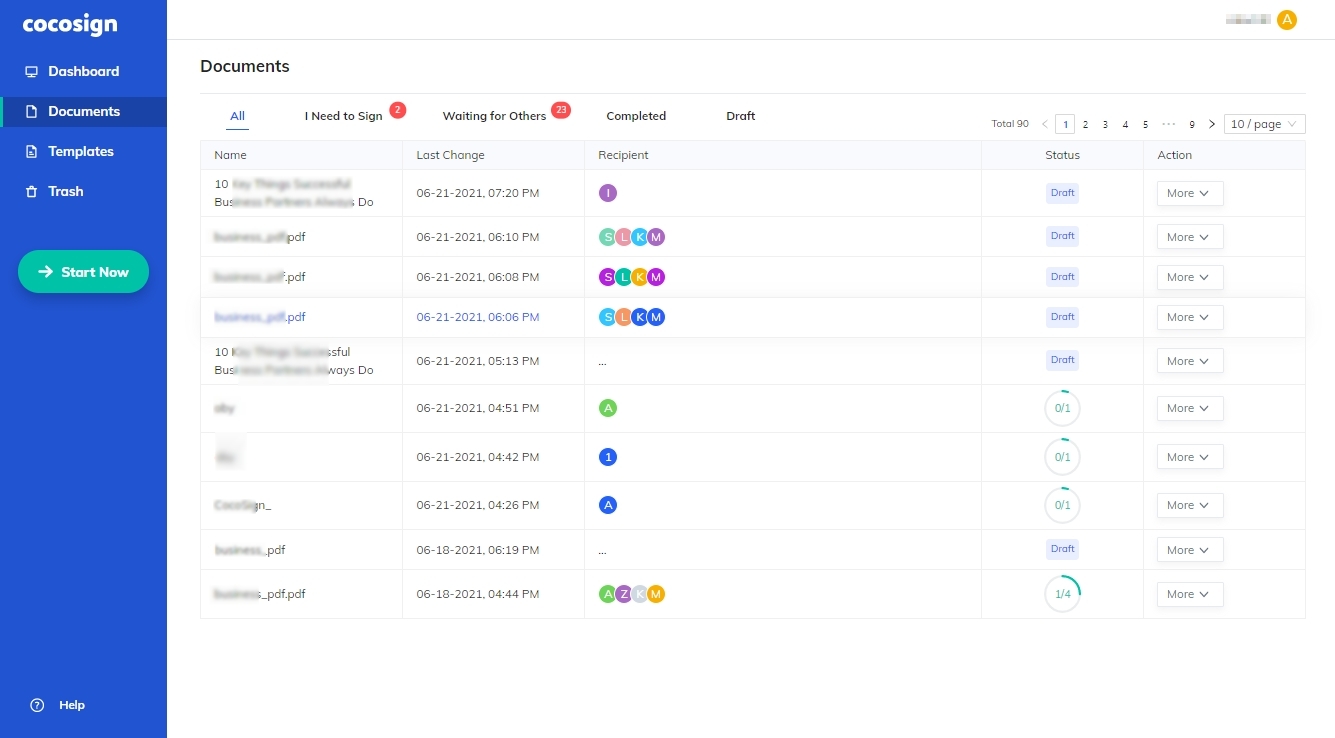 Complete the signing process by filling all the input fields in the document viewer. Click here to learn more about completing the process.
Still can't find what you're looking for?
Related Articles