When a document is sent to you for signing, you will get a notification in your email address. However, if you aren't in agreement with its contents or they don't meet your requirements, the following steps will help you decline the signature request.
Refusing a Signature Request
Use the sign request notification on your email account to open the Digital Signature Request page. The sender's details, including name and email, will appear on your screen, and the message sent to all signers along with that sent to you privately. Click the Start Signing button to proceed.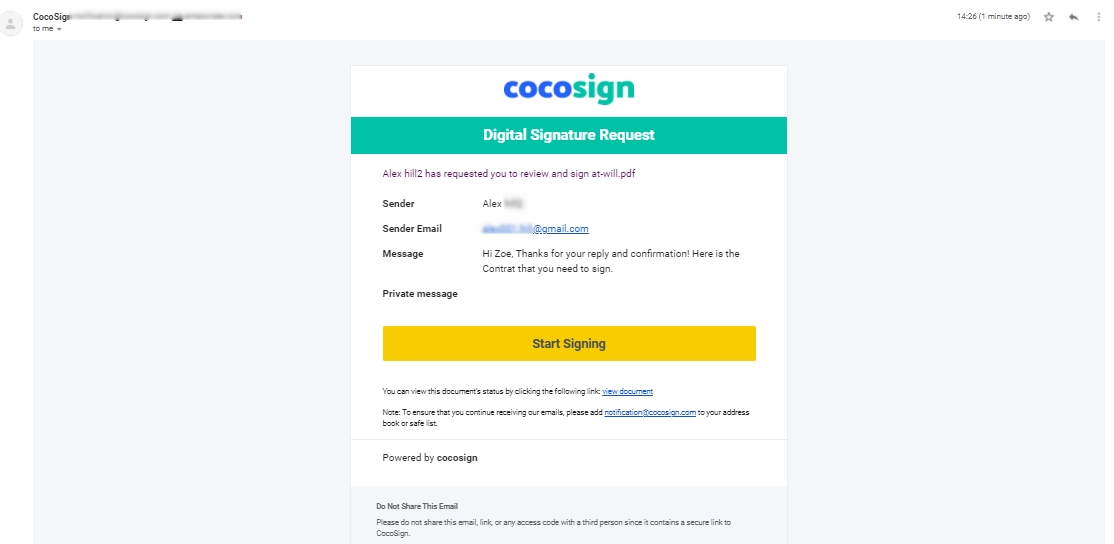 The Please Review & Sign on These Documents screen will appear. You will be prompted to read the ELECTRONIC RECORD AND SIGNATURE DISCLOSURE and mark the check box to agree to the use of digital documents and e-signs, then click Continue.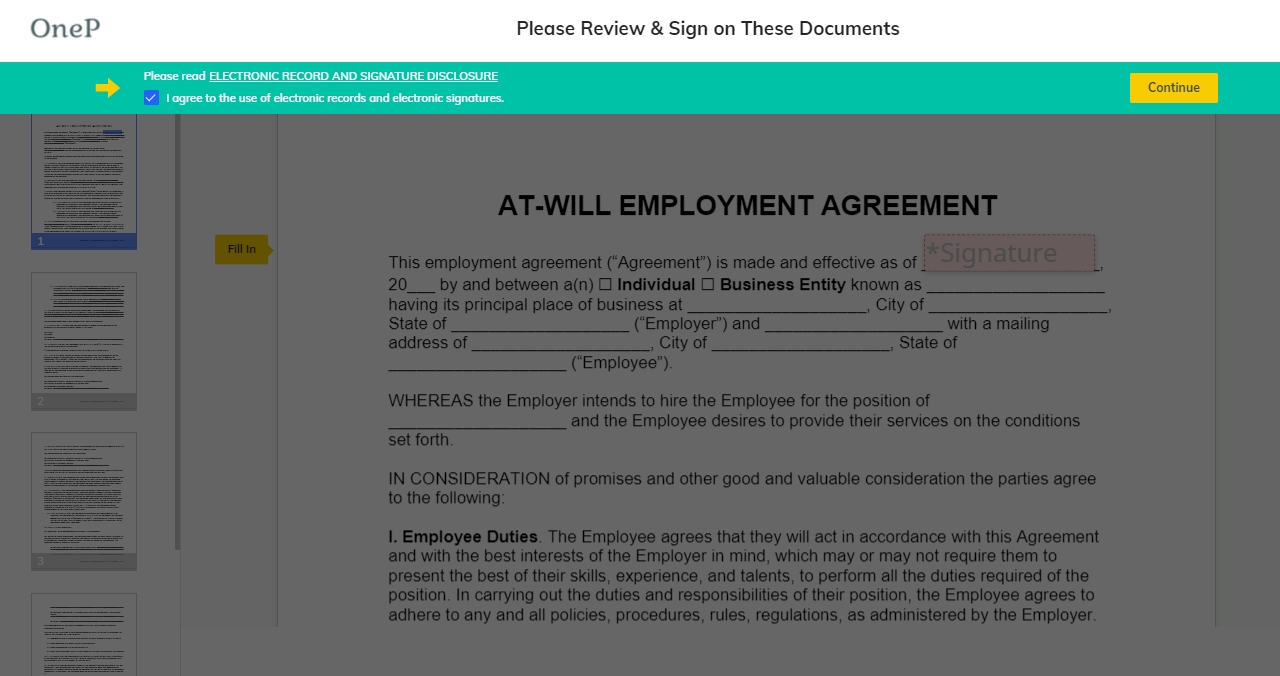 On the Select the signature field to create and add your electronic signature page, look for the drop-down Other at the top right side of your screen and click Decline to refuse the signature request. The document sender will get an email alert that you have declined his/her signature request.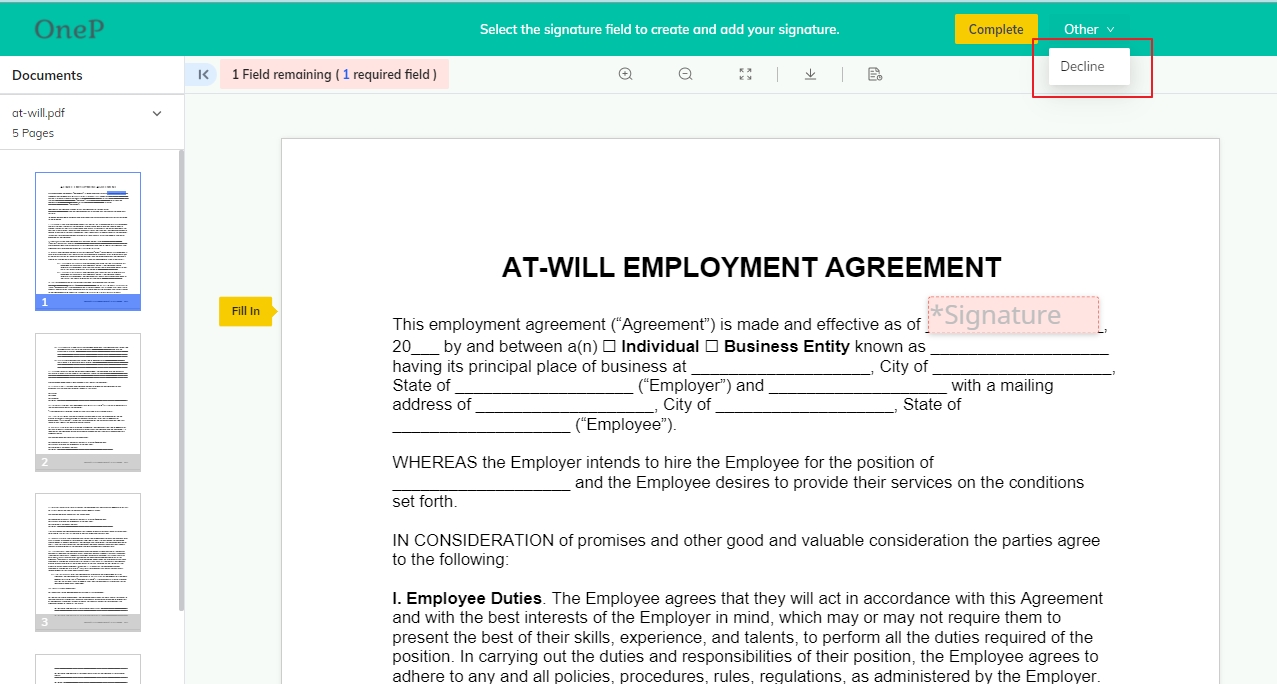 Still can't find what you're looking for?
Related Articles