A signing order refers to the sequence in which participants on your document need to sign it. With CocoSign, you can set up this order to ensure person B can only sign a document after person A signs and so on.
Firstly, navigate to the Add Recipients tab on your CocoSign document and add your recipients' details.
Then, to create a signing order, you need to hit the Add a signing step tab to add the second signer(s), who will be restricted to sign until the signer(s) of the Signing Step 1 sign.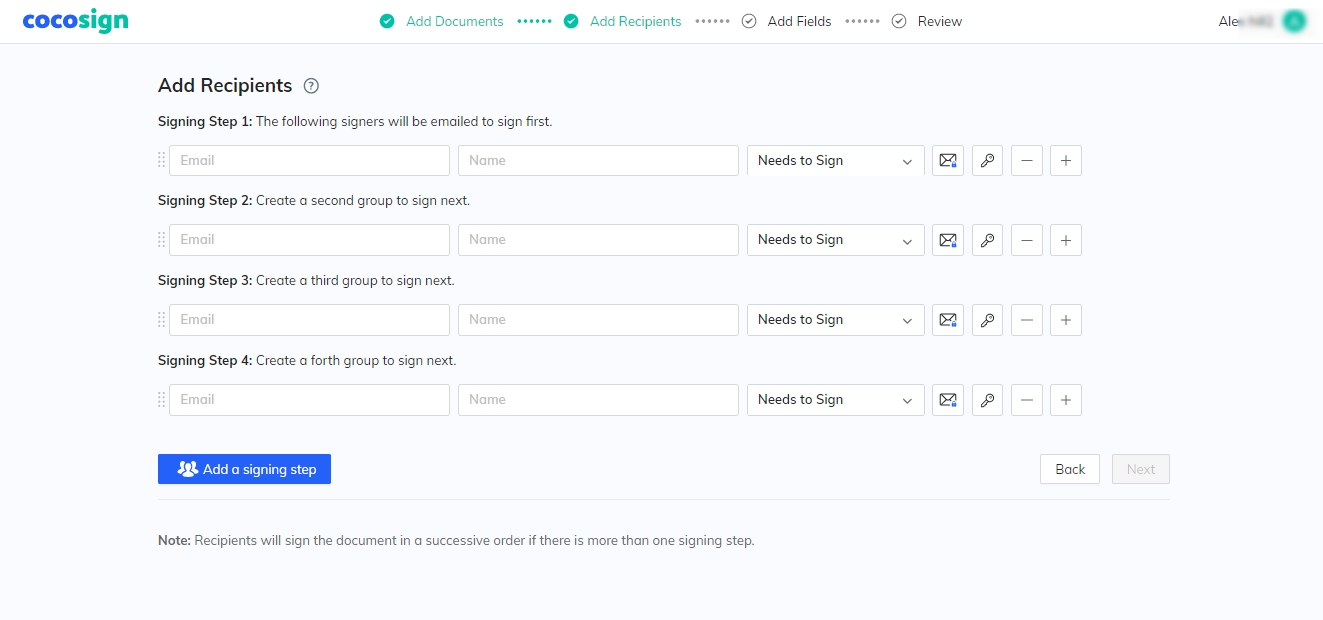 Proceed to edit your document fields before sending.
Still can't find what you're looking for?
Related Articles