The Sign Yourself feature allows you to sign a document on the go. Use it to insert your digital signature anywhere on the document before sending it to other recipients.

Simply log in to your CocoSign account, go to your dashboard, and click Sign Yourself.
Adding Documents
Use the drag-and-drop feature or pick a document from your local disk drives, Google Drive, Box, Dropbox, or OneDrive account. Mark the check box at the right bottom of your screen if you are the only one signing and hit Next.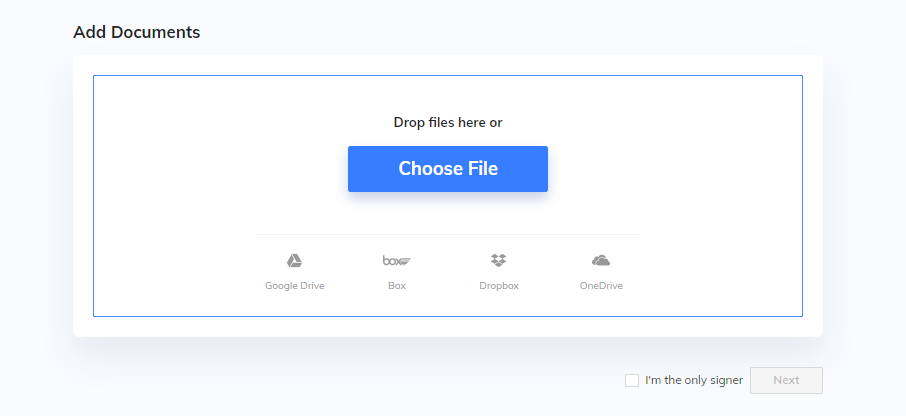 Adding Fields
You will see the document displayed on the Add Fields page. Look for Tools in the right-side panel, and drag and drop the Signature field wherever it is required in the document. Insert your digital signature and click Complete. (You can also add other fields as needed).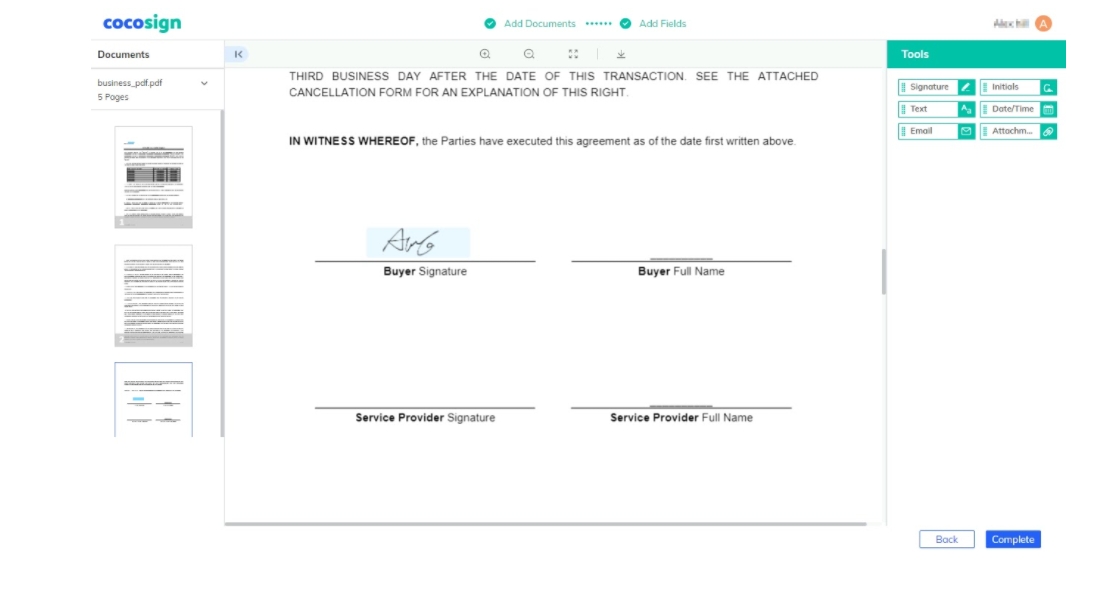 Send via Email or Download
A pop-up window will appear showing the document is signed successfully, and you can either get it via email or download a copy. If you want to send it through email, you will need to add the recipients' emails. Leaving a message is optional.

Still can't find what you're looking for?
Related Articles