Fed up with the unlimited delays when your partners, supervisors, and clients forget to sign the documents? Concerned that your documents won't be finalized as scheduled? No worries! CocoSign allows you to set an expiry date on your signature requests so that your recipients will be required to prioritize and sign your document just in due time, saving you the time and energy to chase them down and hence, helping you remain highly efficient and productive. This article guides you through the process step by step.
First, navigate to the final stage Review and Send.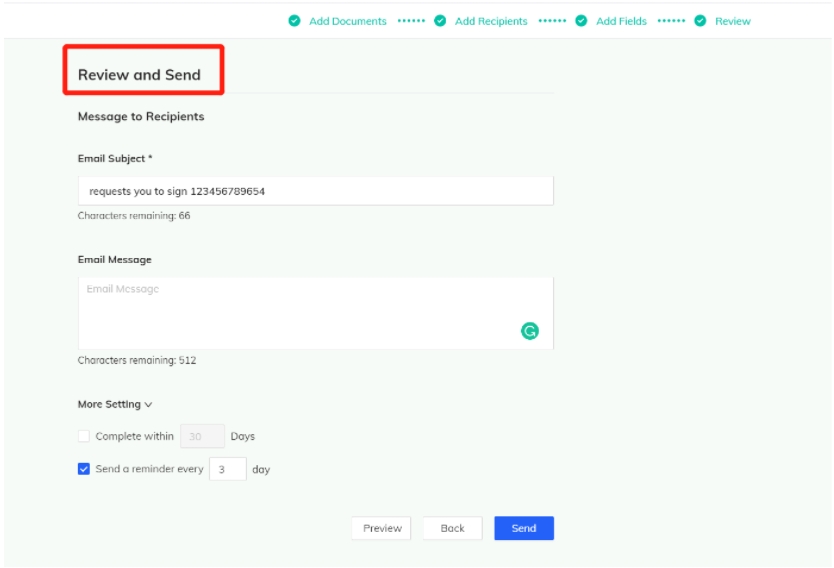 Use the drop-down arrow next to More Setting to select more options. Click on the check box of the Complete within 30 (alterable) Days.

Then, enter the days as needed, e.g. 40 days means the document will expire if the recipients fail to sign within 40 days. The maximum expiration date is 180 days.
Click Send to send the document.
Still can't find what you're looking for?
Related Articles