When you are meeting in person with a client and eager to secure a deal, you'll need CocoSign's In Person Signing service to finalize paperwork as soon as possible. Leave no room for uncertainty. Simply have the client sign on the same device as you do, then you get to enjoy peace of mind that this deal is finally settled. This feature also makes the whole transaction efficient and legally valid, removing the headache of paper printing and delivery. So you can easily manage and track several orders at one time.
Step 1: Log onto CocoSign and hit the Templates button in the dashboard.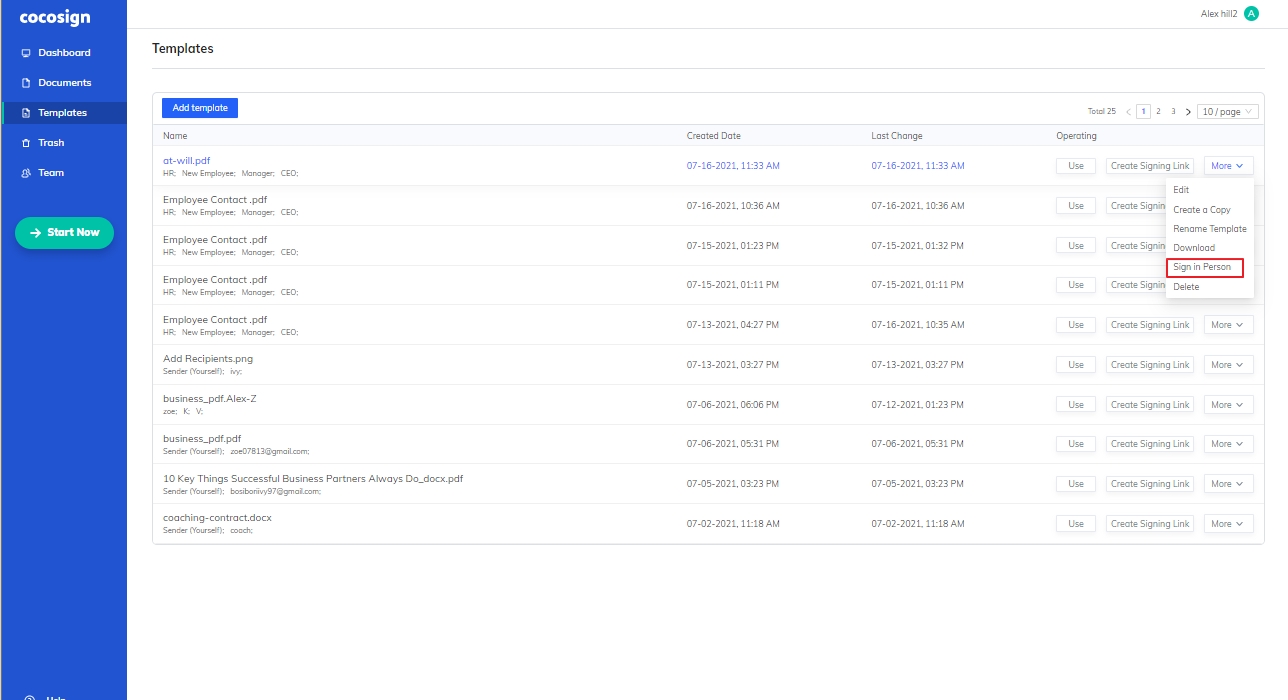 Step 2: Select a template and click More in the right section.
Step 3: Press the tab Sign in Person in the roll-down. Then you will be taken to a new page where there are all the groups you have created before for signing. Think about which group your signer belongs to, and select a fitting group to get started.
Step 4: The first signer needs to enter his personal information including name and email address in the pop-up.

Step 5: Then the document to be signed will appear with the fillable fields which should be filled by this signer.
Step 6: Hit the button Continue to Next Signer once the first signer finishes signing, and give the device to the next signer. Once completed, the final signed PDF copy will be delivered to each signer's email address.

Still can't find what you're looking for?
Related Articles