While the document is still in Draft status, you are able to delete the role you no longer need without being required to delete the entire document and re-recreate one, greatly enhancing your efficiency and productivity. Here are the steps:
Deleting a Role
Step 1: Log in to your CocoSign Account and go to Documents on the left sidebar of your dashboard to open the documents screen.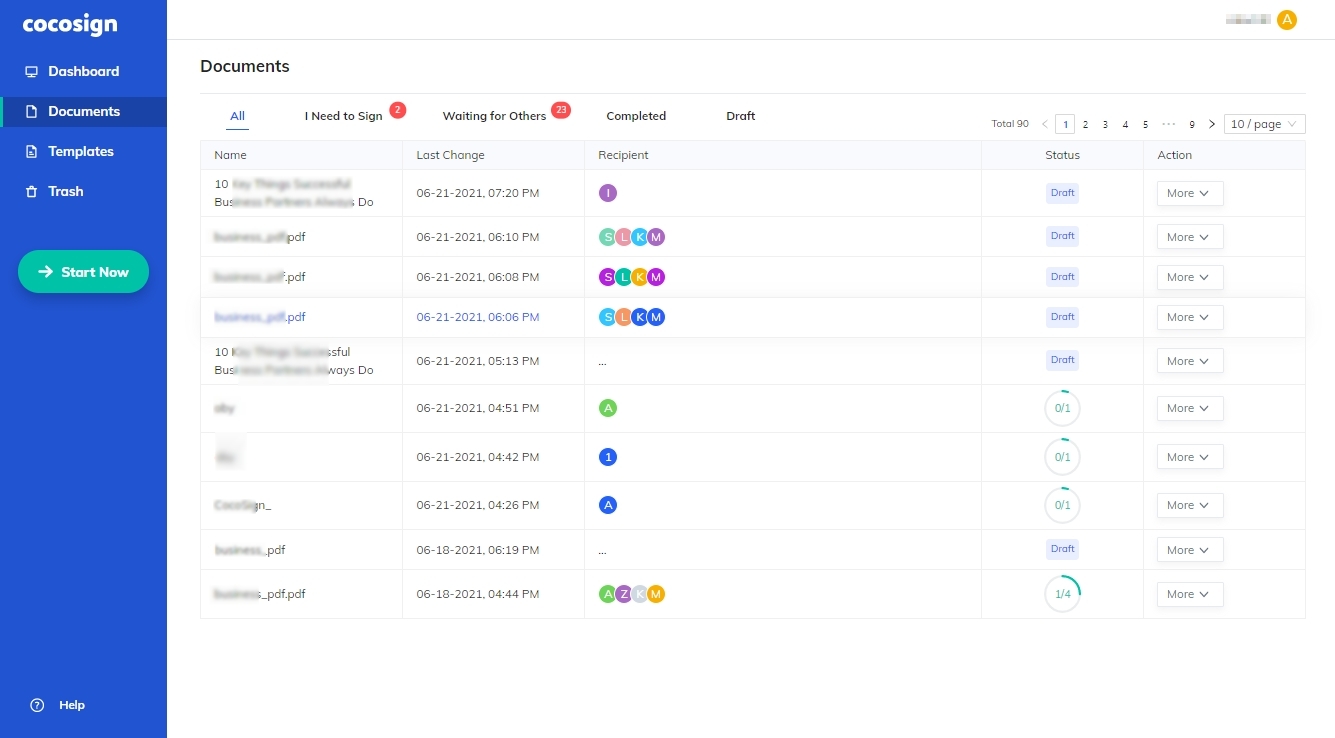 Step 2: Check the status of your preferred document to ensure it is Draft and click the name of the file for the Add Fields page to appear. Click the Edit Signers button on the right sidebar of your screen to take you back to the Add Recipients page.

Step 3: Hover the negative sign (-) to the far right before the positive sign (+) of the signing step with the details of the role you want to delete and a Remove recipient notification will appear. Click the Negative sign (-) and Voila! The role will be erased then hit the Next to proceed to review and send.
Still can't find what you're looking for?
Related Articles