Customizing the field formatting allows users to edit how the different fields added in the document will appear on the recipients' end. This feature is a valuable tool that differentiates various fields and customizes your documents better before sending them to signers.
How Do I Customize Field Formatting on CocoSign
Navigate to the Add Fields step on your CocoSign dashboard after the Add Documents and Add Recipients steps.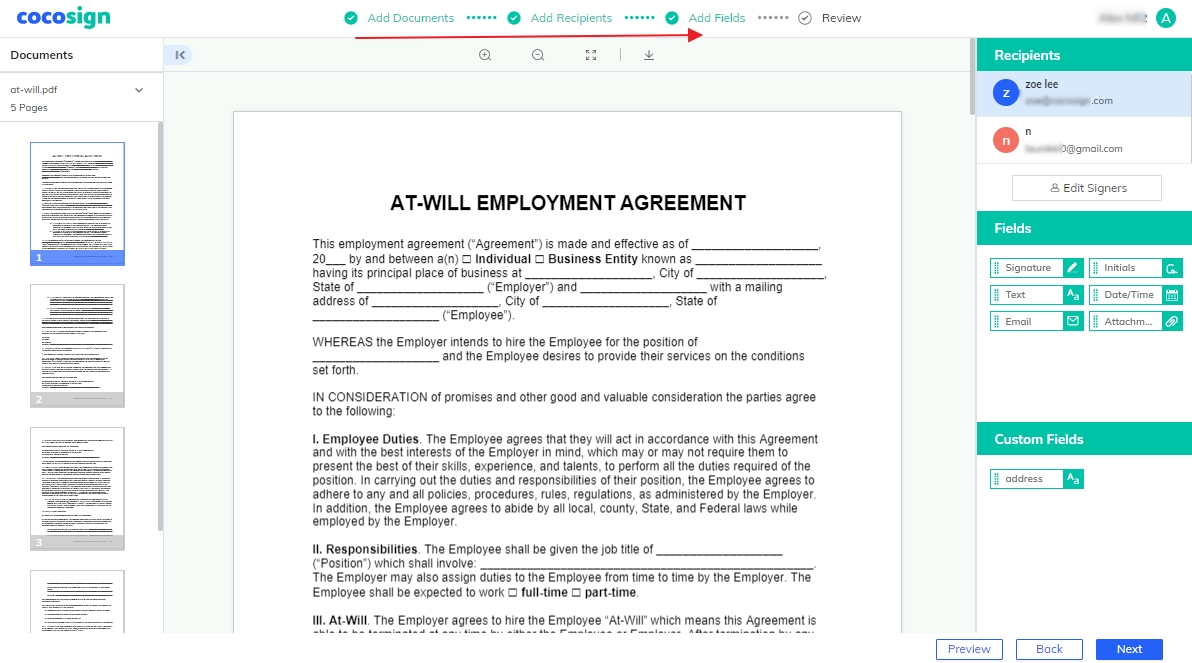 Using the Tools section and Drag the field you wish to customize to the main document.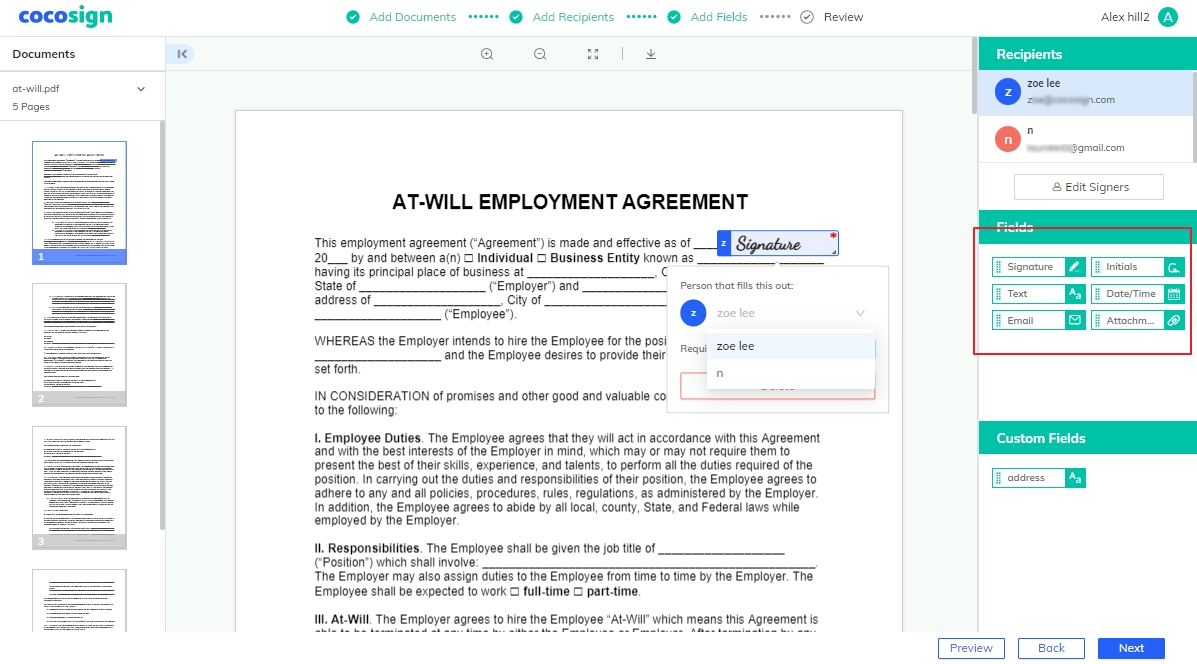 Click on a specific field you want to format. Zoom it in and out to resize the field box. You can also move the location of the field by simply dragging it while checking the number of pixels from left and top. Send your document once satisfied.
Still can't find what you're looking for?
Related Articles