Cancel an invite easily with your CocoSign account. All you need is simply to log in to your dashboard and open the documents page on the left navigation panel of your screen and pick the document you want.
Canceling an Invite:
Look for the necessary document and tap the More drop-down under the Action column.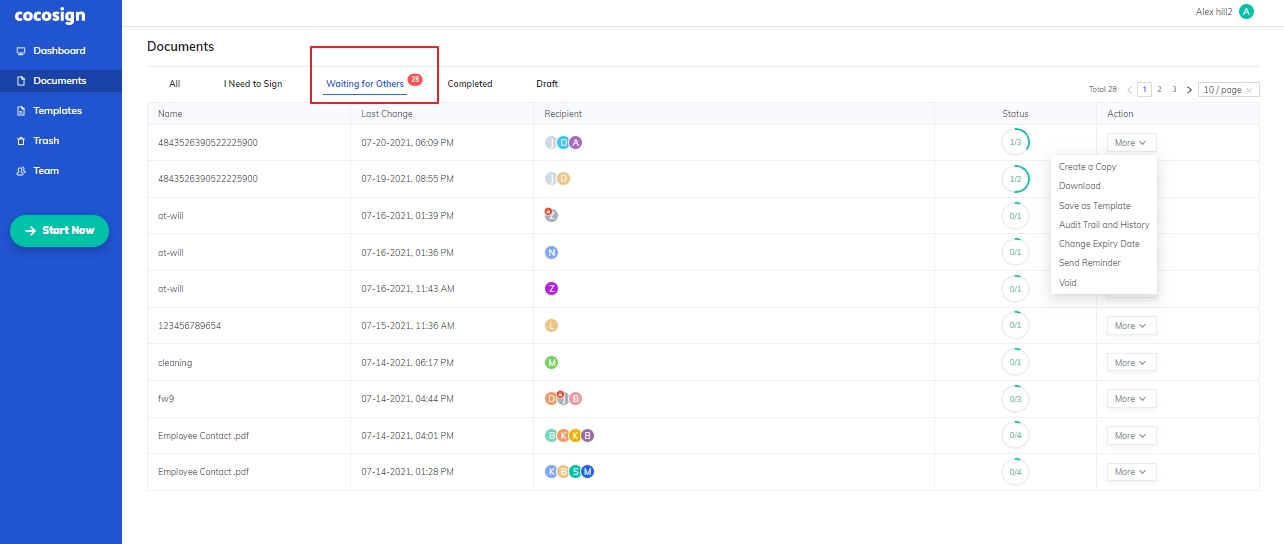 From the drop-down, click Void to cancel the invitation to the specific document, and the Void document window will pop up. Enter your reasons for canceling the invite then click Void and the document will be revoked successfully.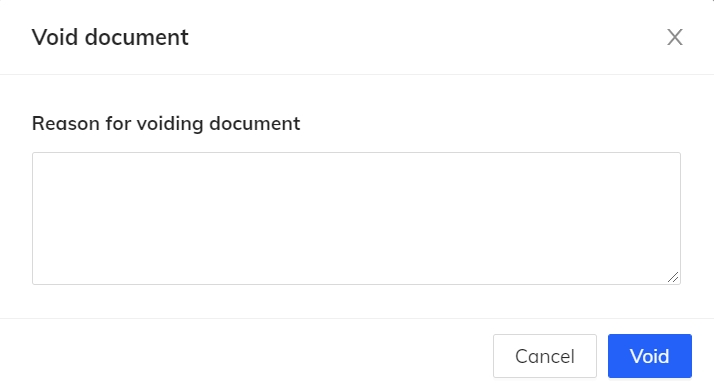 Still can't find what you're looking for?
Related Articles