Email branding enables users to personalize each document that they send to their business colleagues. Use the personalized branding feature on CocoSign to make all your shared documents contain your company's branding and desired links.
How Do I Add Email Branding to My Shared Documents?
Navigate to the Review and Send tab on your CocoSign dashboard and at the bottom, and click on Personalized Branding.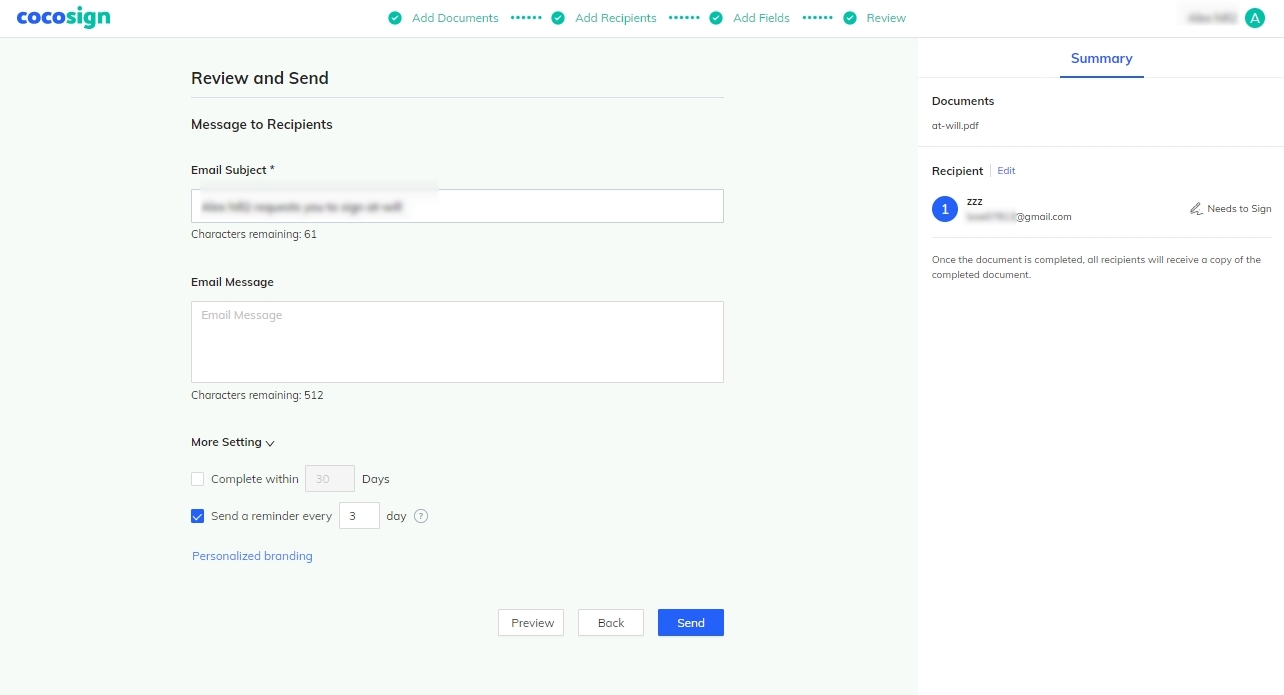 Import your logo, which will appear on the email and recipient page. You can edit the appearance of each link on the email with the colors function just below the logo import box. Lastly, edit the Email "From" Field by typing your brand's name in the field available.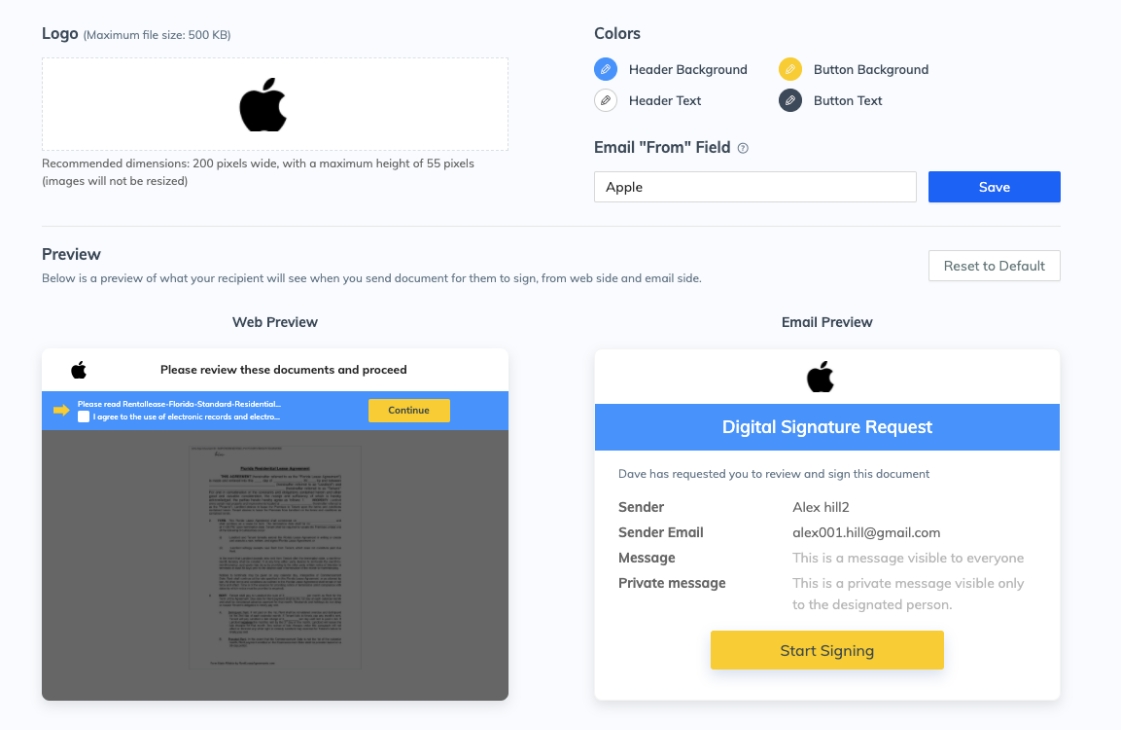 After editing the logo, hit the left bottom tab Save to save your brand information. Click on the X icon on the top right to exit this window and proceed to send your branded email to your recipient.
Still can't find what you're looking for?
Related Articles