The documents list view gives a comprehensive overview of all the documents. Click on Documents on the dashboard and the information of all the documents will be clearly displayed. The first row shows five different categories, from the left to the right titled All, I Need to Sign, Waiting for Others, Completed, and Draft respectively.
All- Click All and you will see the basic details of all the documents you drafted, sent, and received.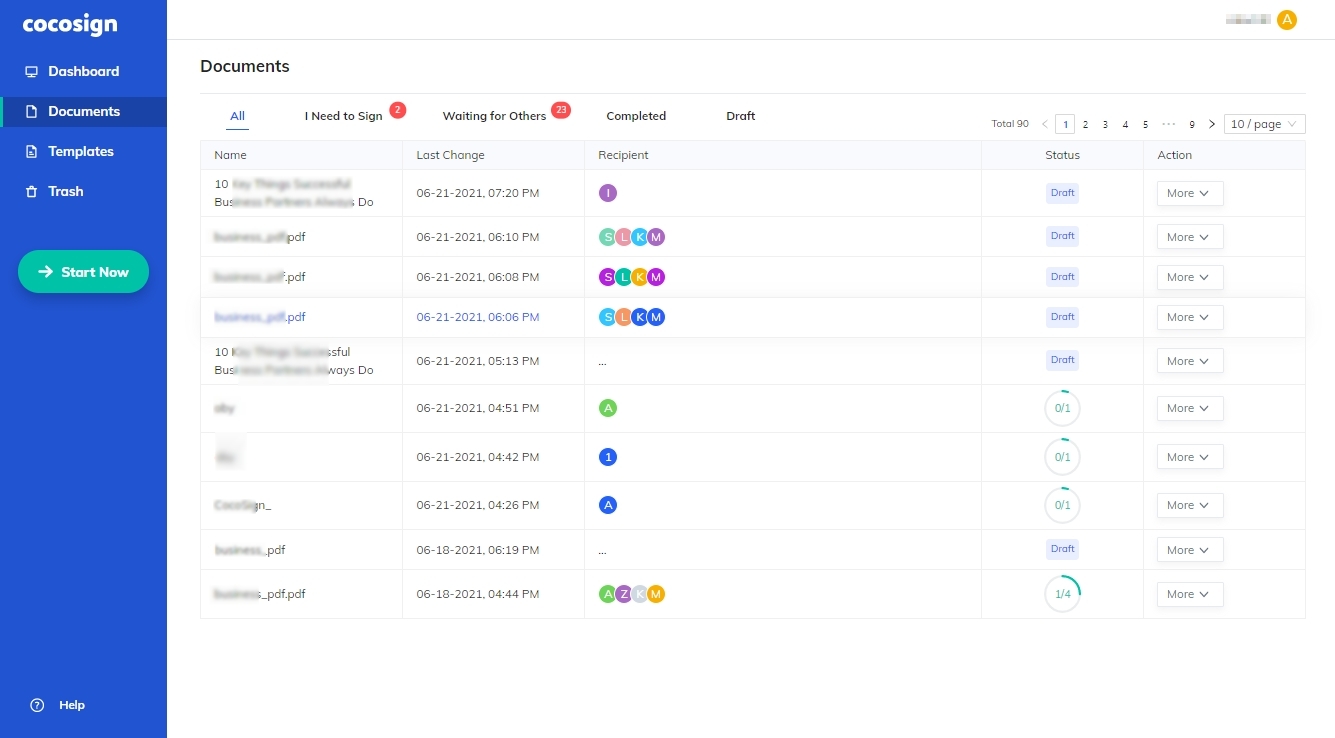 I Need to Sign- This category shows the documents you have received from others, which will go to Completed after your signature.
Waiting for others- Here are unfinished documents waiting for your recipients' signatures.
Completed- Documents that were signed and completed fall under this category.
Draft- This comprises the documents that have not been sent yet.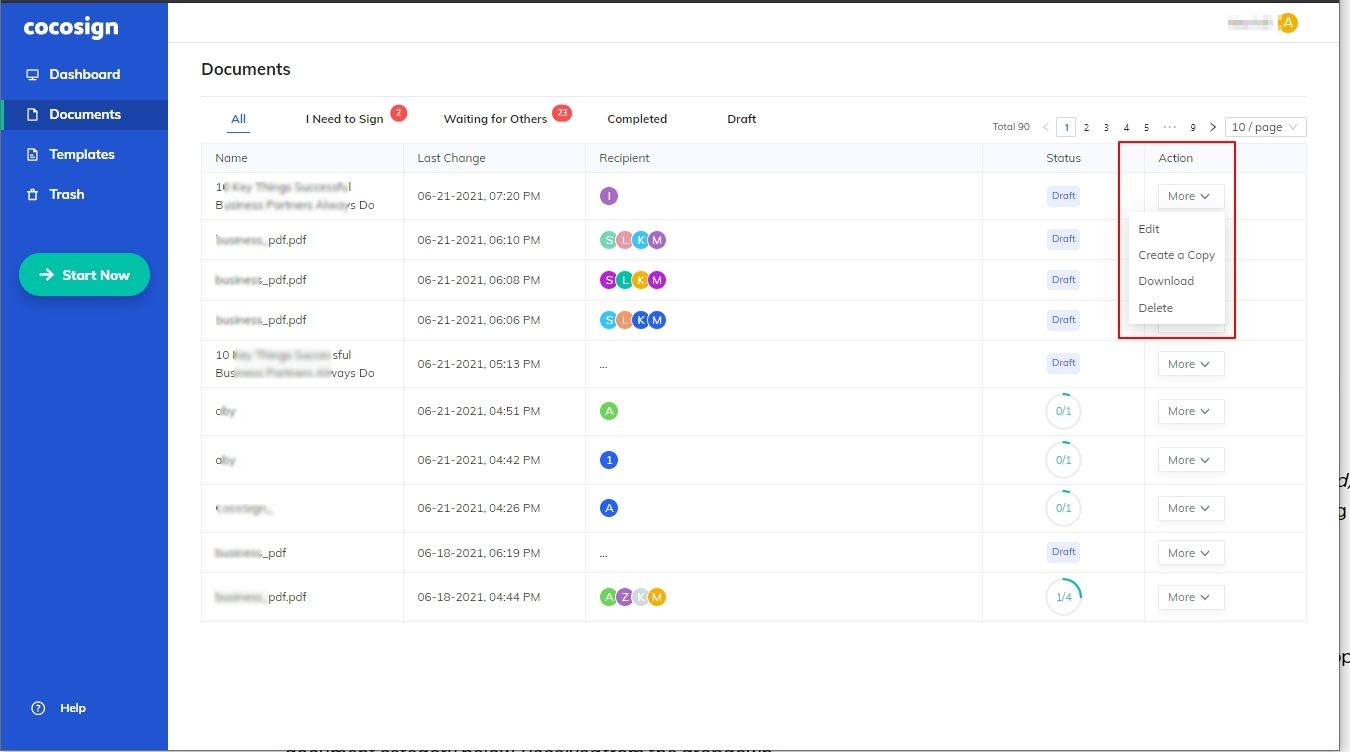 Under each category lists five subcategories. Below is a detailed explanation.
Name- Click a specific document's name and the document will pop up right away for you to skim through.
Last Change- It presents you the date and time of the documents' latest updates, allowing for keeping track of each document.
Recipient- This column displays the recipients as icons with initials. By hovering over the icons, you can see the status of each recipient, enabling you to know if they have received, viewed, and signed your documents.
Status- There are seven types of status in total, consisting of draft, voided, expired, completed, declined, in progress, deleted.
Additional Actions- Click on More and a drop-down menu will appear. With this function, performing other relevant actions will be a breeze, including but not limited to editing, deleting, and voiding documents, changing expiry dates, sending reminders, and auditing trail and history.
Still can't find what you're looking for?
Related Articles