If you are dealing with confidential information, it is necessary to keep an eye on all the changes or edits made to your document. Using the Audit Trail and History function on CocoSign, you can now keep a record of everything done to every document.
Step-by-Step Guide to Find Your Document's History
Login to your profile on CocoSign.
Click on Documents and locate the document that you wish to find the history for. Please note that you can only use this function on a document that is working in progress.
Click on More and a drop-down menu will appear.
Select Audit Trail and History and voila! Your document's history is at your fingertips!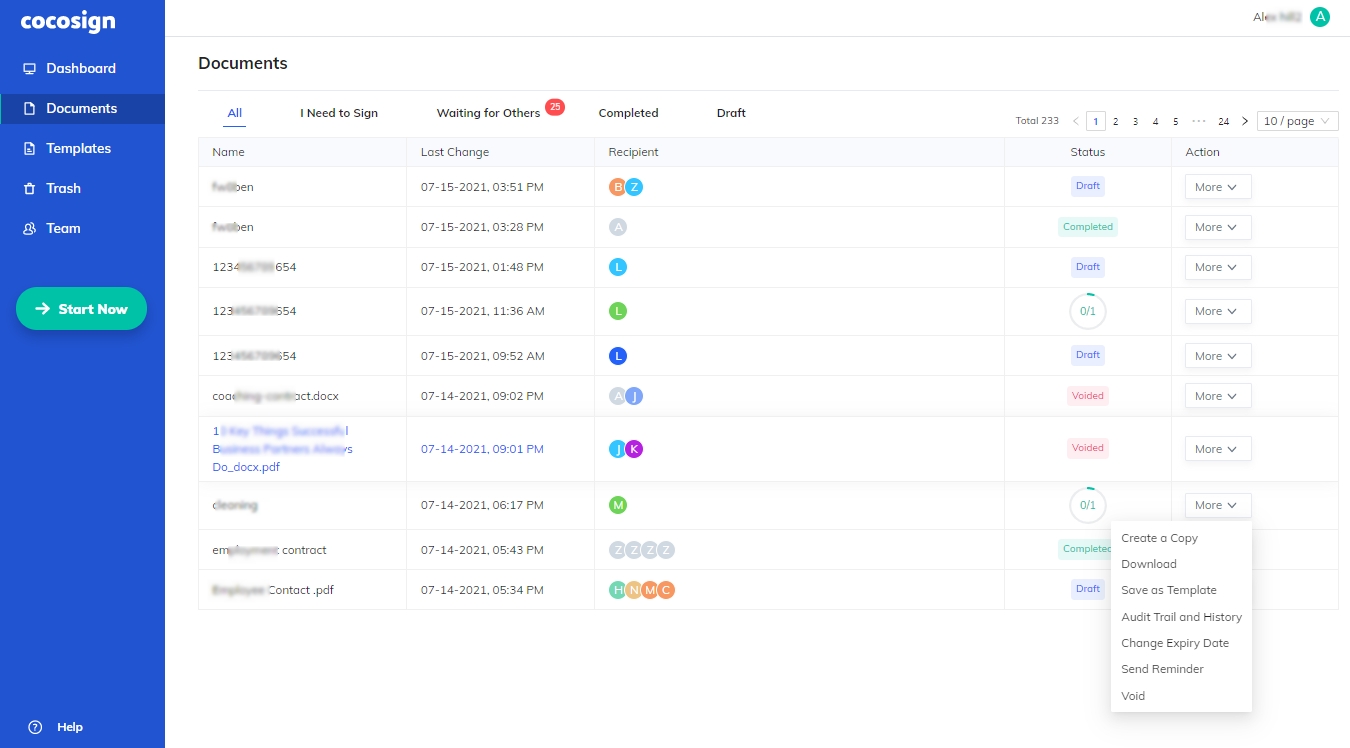 How to Read Your Document's History
Once you find your document's history, a window is going to pop up titled History. Below is all the information that you will find in this window.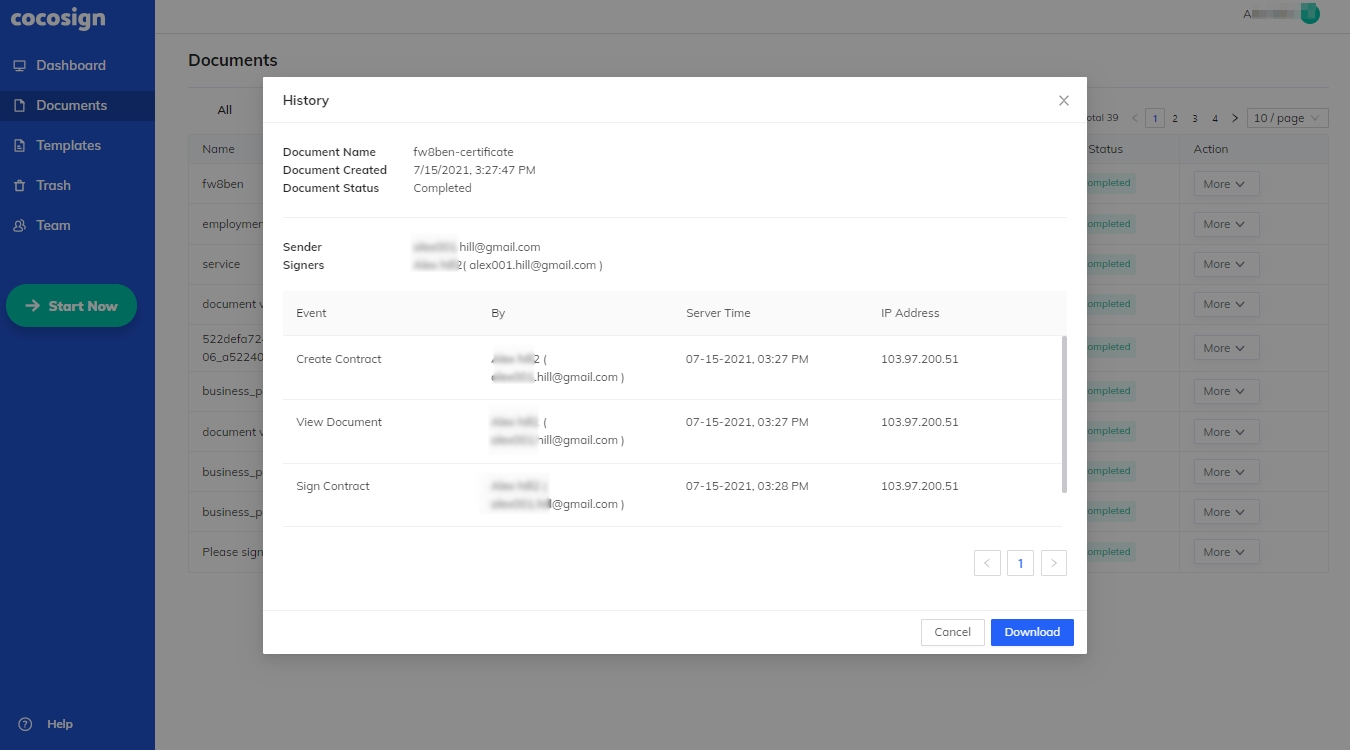 Information about the document - At the very top of the History window, you are going to find information about the document, including its name, the date and time when it was created, as well as the status of the document (whether it is being processed or has completed processing).
Information about the sender and signers - The document's history will also contain the email address of the sender and the signers.
Information about the event - You will also find a list of events related to the document (such as who created the contract and who viewed the document). 
Server time and IP address - The history is also going to keep a record of the time in which each event occurred and the IP address used to perform the event. 

Using this information, you can now track your document from the moment it was uploaded to the moment where it has received all its signatures! 

Still can't find what you're looking for?

Related Articles