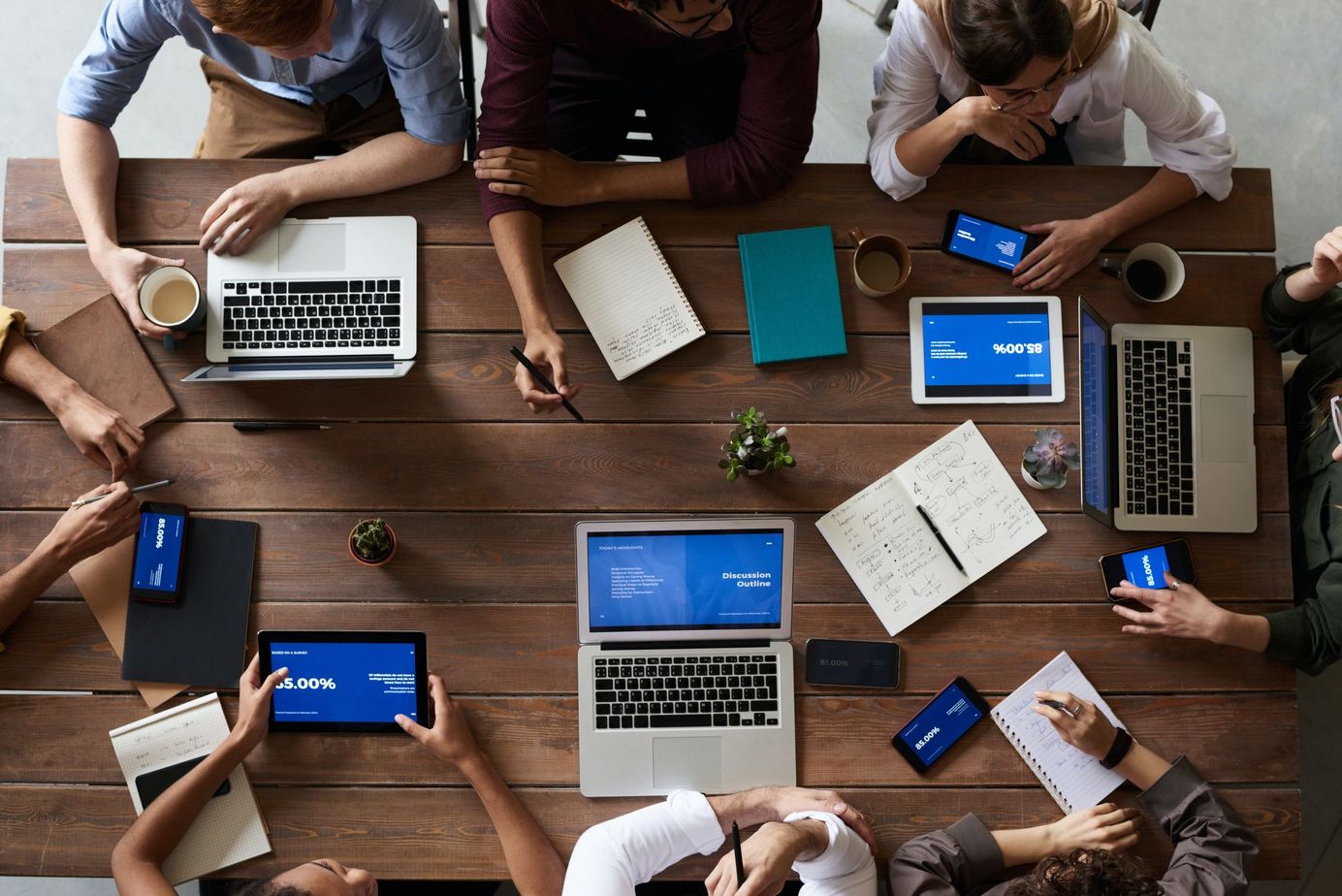 12 Essential Online Tools for Startups
Every entrepreneur building their startup has plates to spin. It is extremely difficult to keep everything working effectively, but also productively, creatively and in a way that builds success.  And if that's not hard enough, it has to happen whilst keeping startup costs as low as possible.
Online solutions often provide the answer. These online tools enable the startup to gain ground and scale securely and reliably. Online tools are often low-cost, or even sometimes free. However, knowing which tools to employ, and which operational costs to take on, can be hard.
Here we reveal the 12 essential online tools for startups that take a two-pronged approach. Firstly, they help to reduce and minimize startup costs. Secondly, they solve problems, whether that's saving time, ensuring legality, or improving productivity. If you take your pick from these tools, you can be sure that you're not just putting your startup on the starting block, but putting it on a Launchpad. Start ups need other alternatives along with online tools like startup business plan templates to increase your business reach rapidly among the audience.
These online tools are diverse, covering areas as varied as funding and marketing.
Zonka Feedback
At the core of every successful startup and business are satisfied customers. And one sure-shot way to keep your customers happy is to ask them what they want — to seek their feedback at every touchpoint possible and work on the feedback. Zonka Feedback is a Customer Feedback Platform that helps you create feedback forms and surveys, distribute them to your customers at all channels, get real-time feedback and take action based on customer feedback.
Why startup owners love this online tool: The platform integrates with all tools you use — helpdesks, chat software, CRMs, productivity tools — and helps you trigger surveys at various integrations and sync data to relevant tools making feedback management more consolidated and effective.
Uncapped
Let's start with the biggie: how to raise money to get your startup off the ground. There are various different startup loans available for new businesses. However, they aren't all created equally.
The solution is to turn your attention to disruptors, and online funding tools that do things differently. Uncapped has effectively reinvented fundraising and enables startups to raise capital using a flat fee, all online, with offers within 24 hours.
Why startup owners love this online tool: Uncapped means that business entrepreneurs don't have to give up any ownership in their company for the sake of raising funds and they know exactly what they are paying back through revenue share. It's simple.
ViiBE
One of the biggest problems that startups face is that they need the support that bigger businesses can take for granted in-house, yet they don't have the resources to fund. Nowhere is this more evident for online startups than when things go wrong. Every single customer matters and yet you don't have the customer support service of your big competitors.
ViiBE provides a live visual support tool. This means that you can provide customer support to those valuable customers via video in real-time.
Why startup owners love this online tool: ViiBE gives you the competitive edge in customer support terms. Your competitors won't be interacting with their customers so seamlessly or personally.
PlagiarismChecker
Content is the most crucial aspect of a site that influences the perception of the audience and turns them into regular visitors. The exclusiveness of the text is the essential factor that is a must to gain the appreciation of readers. A free plagiarism checker is the most suitable option that everyone can avail to check for plagiarism in the article. Why startups love this online tool: A free plagiarism checker provides you with a competitive edge over your competitors. You won't have to invest time and effort in detecting the uniqueness of the writing using manual methods.
Entrepreneurs quickly learn that organizing legal paperwork becomes the bane of startup life. Keeping track of documentation, ensuring it's processed, and legally signing it, can all become a nightmare, especially in a fast-paced digital arena.
CocoSign is a safe and fast eSignature solution that startups can use with ease.
Why startup owners love this online tool: It allows them to organize trusting that everything is done professionally, legally, and above board. But it's also fast. Owners can request documents that are signed in moments and it's all digital.
Squad Help
Getting your business started is one thing; thinking of a catchy meaningful name that will stand the test of time and growth is another. Squad Help is an online tool that helps you pick the name for your business, as well as individual products and services.
Why startup owners love this online tool: Being an entrepreneur can feel quite isolating. Friends and family provide a wonderful cheer squad but they might not be entirely honest or informed. Starting a naming competition on Squad Help gets you thousands of experts weighing in, ensuring you get a fabulous name.
Just In Mind
Prototypes are essential but they can be expensive and very difficult for startups to organize. This really shouldn't be the case where web and mobile apps are concerned. Enter Just In Mind. They are an online tool that allows you to envisage everything from wireframes to highly interactive prototypes.
Why startup owners love this online tool: Being able to see your online business take shape in the form in which it will be known is imperative and Just In Mind allows that to happen. Seeing your prototype come to life can help to energize organized days of startup life.
Beta List
Launch time is nerve-wracking. It's a time when it's made or broken. Getting it right takes exposure and expertise that you, as a new entrepreneur, might not readily have.
Beta List is a pre-launch system. It helps you to gain traction so that by the point of launch, you're ready to take off. Your idea, product or service gets exposed to a vibrant community and you get invaluable feedback from them.
Why startup owners love this online tool: Getting prelaunch advice and help isn't always easy, but it's made much easier with Beta List. Entrepreneurs can use quantitative and qualitative research to refine their product and audience ready for greater success at launch time.
Hootsuite
Everything will hinge on fabulous powerful marketing, particularly within the digital space. Getting a handle on your social media can easily become a full-time job for entrepreneurs. It's essential, but it's an unwieldy beast to manage.
Hootsuite is a social media marketing tool which has various pricing plans making it affordable for startups. You can use it to schedule your social media posts across different social media channels.
Why startup owners love this online tool: Hootsuite isn't just a scheduling tool. It will also help you measure how well your social media activity is doing.
FreshBooks
Very quickly, managing the accounts in a startup becomes a logistical nightmare. You need to keep track of expenses and manage invoices. All the while, you need to keep your accounts for things like funding and tax.
Fresh Books is cloud-based accounting software which is designed to help you manage your bookkeeping and accounting.
Why startup owners love this online tool: Using a digital tool for accounting is fast and secure, automating many of the admin tasks that can take up so much time for entrepreneurs. There are different level packages to choose from, so this is a solution which can grow with your business.
Logo Design
Creating the logo that will become synonymous with your brand is an exciting but daunting stage for the startup entrepreneur. You want to be involved, you want to bring your brand to life, but you quickly discover this seemingly simple task is anything but simple.
Logo Design is a handy online tool for creating the visual identity you are looking for.
Why startup owners love this online tool: It's a user-friendly interface and you don't need any graphic design knowledge or aptitude to come up with a fabulous logo. You can 'play around' easily, do loads of customization, and come out with a logo that encapsulates your brand.
Salesflare
Managing your customers is going to be central to growth and success. It takes careful effort but can be complex. In the digital business world, you need a CRM system to make it possible and to ensure you deliver a professional and reliable service.
Salesflare is one such CRM. It helps you keep an eye on all sorts of things, such as tracking email opens.
Why startup owners love this online tool: It sits neatly and compatibly with your email, meaning that it's not cumbersome. They are also known for offering early-stage startups huge discounts, which is very welcome.
MailChimp
Quickly you'll learn that email newsletters are far from dead and that they are one of the most effective forms of marketing with excellent ROI. But you'll also quickly learn that you need a tool to make it less time-consuming and more consistent, always in line with your brand.
MailChimp is an email marketing tool that helps you to create, test and run email campaigns.
Why startup owners love this online tool: There is a free plan to get you started. It's intuitive and easy to use.
Mangools
Diving into the startup world, you'll quickly become obsessed with Search Engine Optimization (SEO). It will appear to be a rabbit warren of information and confusion but you know that getting a handle on it will be imperative for success.
Mangools is a collection of different SEO tools, all in one place, designed to make it easier for you to get to grips with SEO, such as SerpChecker and KWFinder.
Why startup owners love this online tool: Entrepreneurs can use these tools to analyze and improve their search results, which is hugely important for building success.
Fyle
One of the most significant challenges new entrepreneurs or even experienced business owners face is business expense management. Submitting, reviewing and processing expense reports is a time-consuming, manual, and error-prone process that could get you into the bad books of tax authorities if not done right.
Fyle is an AI-powered expense management software that streamlines and automates the entire pre-accounting process.
Why startup owners love this online tool: It allows employees to submit expense reports from everyday apps like Slack, G-Suite, and Office 365 with just a click. Further, it runs automatic checks to ensure your company is always compliant and provides business owners with real-time data analytics to help them save costs, time, and effort.
SlideModel
SlideModel.com is an online presentation template provider with a diverse customer base that includes many companies worldwide. They serve thousands of customers who use their editable templates to create high-quality presentations, among other things.
With so many conferences and presentations happening every day, it's easy to get overwhelmed by the process of presentation creation. However, with presentation templates, you can jump right in without spending time on formatting and design. In addition, these templates are aligned with contemporary trends and market demand.
All templates are created using PowerPoint objects, letting you fully customize the design without compromising appearance. Combining these templates with your content and branding makes for an easy way to create professional PowerPoint presentations.
NAKIVO
The need for comprehensive data backup and recovery solutions is one of the most significant difficulties that businesses, particularly startups, encounter. Large enterprises often have in-house resources to handle these critical tasks, but startups frequently lack the necessary funding and infrastructure. This vulnerability becomes particularly evident when unforeseen data disasters strike.
NAKIVO Backup & Replication steps in to bridge this gap effectively. It empowers startups with comprehensive data protection and disaster recovery for their virtualized environments with a VMWare backup solution from NAKIVO, ensuring that their valuable business data remains secure, accessible, and resilient even in the face of unforeseen IT challenges.
Why startup owners love this online tool:: NAKIVO Backup & Replication provides a comprehensive suite of features and solutions that offer a competitive advantage in the realm of data protection. While your competitors might struggle with data loss and downtime, you can ensure the safety and availability of your critical business data with ease and confidence.
What other online tools do you need?
The above list of online tools for startups is an excellent starting point. It takes you through the essentials that you need to be covered. Of course, as time goes on, there will be other tools that your specific startup will benefit from to have efficient, convenient and fast business operations. Most companies now use cryptocurrencies as a way of payment, which are very essential for their online business, so for example if you have Ethereum, you can always check the price of a certain tool with the help of Ethereum calculator.
Using the right digital tools will help your business to grow and thrive, realize prospects and opportunities, and achieve sustainable growth.
Thanks for Asher Ismail.
Asher Ismail is the co-founder of Uncapped. Uncapped helps entrepreneurs raise capital without giving up control of their business. Connect with Asher on Linkedin, and if you're looking for growth capital, check out www.weareuncapped.com.
---